Ever wondered how sensitive skin and shaving don't go hand in hand? People who have sensitive skin will always think hundred times before dragging a razor having a sharp piece of metal over their face. The problem doesn't only end here, the alternative is only to let the beard grow free and wild which in turn causes the beard to itch on such skin.
However, there is always a solution to every problem. For this very reason, an alcohol free shaving cream and products are always your go-to-option. With all the misleading information on the internet that convinces people how alcohol is not bad for skin, it is easy for you all to fall for that trap. But always, always do your research first.
Although I can't convince everyone to skip the products that contain alcohol but to ease it for you all, this article contains the best shaving products which are alcohol-free including alcohol-free shaving cream, alcohol-free shaving gel, alcohol-free lotions, alcohol-free aftershave lotions and alcohol-free shaving soaps along with their buying links for you to get your hands on them without any hassle.
---
Why shouldn't you use alcohol containing shaving products?
Here are a few of the reasons why you shouldn't be using shaving products containing alcohol:
When you shave, your skin is basically stripped of the oils on your skin. The heavy fragrance of the alcohol in the shaving products isn't definitely something that you will want to put on your recently shaved skin.
Additionally, alcohol may cause major irritation on the skin that you have just shaved and dry it out.
Not only that, alcohol can harm the protective layer of the skin, also removing the fats that lock moisture in and may protect you against the harmful agents since it helps dissolve all the oils present on the skin.
It ultimately ends up aging and dehydrating your skin.
Unfortunately, it can also motivate your skin to produce more blemishes causing oils for long period.
---
What should you use instead?
You do agree on how stinging sensations, tightness, dryness, and irritation is a real problem when it comes to shaving for men, especially for the post shave products. Using alcohol based products will just make the experience even worse. And if the skin is sensitive, that is just a cherry on top.
This is where choosing the products that do not contain alcohol is your solution. All you got to do is give proper time to reading the ingredients when you buy your products or else do your research before buying so. Here are some options for you to buy when looking for alcohol free products to make your shaving experience a good one.
Alcohol free shaving gel
Alcohol free lotion
Alcohol free after shave lotion
Alcohol free shaving soap
Alcohol free shaving cream
All these products are described separately in this article and also some options will be provided for you to choose from along with their links.
Also Read: Best Organic Products for Hair Growth
---
Alcohol Free Shaving Cream
As gentle as the word "cream" sounds, its effects are gentle too, and the gentleness is doubled if the product is an alcohol free shaving cream. To make your experience gentle and smooth, shaving cream is exactly what you need before you put that sharp blade on your face.
Here are some of the best alcohol-free shaving creams that are easily available on Amazon:
1. Lavender Royale Shaving Cream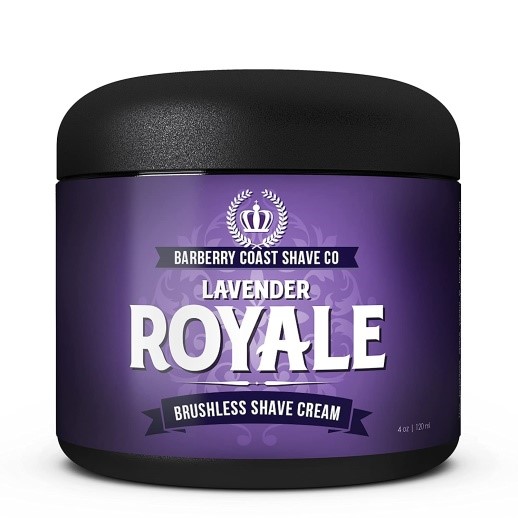 The Lavender Royal Shaving Cream is made of all the natural ingredients, organic soothers, white tea, and shea butter. It is so convenient that you can even apply it with your hands without using a brush.
The organic soothers and rick emollients will help keep your skin soft. Also, the skin will form its own defense against harsh environmental factors.
---
2. Proraso Shaving Cream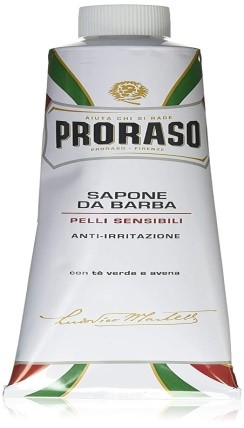 Specifically made for sensitive skin, this shaving cream is enriched with Green tea and Oatmeal extracts to provide soothing and emollient effects. This cream helps prevent the irritation and redness that may be caused by shaving on the sensitive skin.
It comes with a beautiful featured fragrance of lime and apple which is absolutely light and refreshing at the same time. The ingredients are 90% natural and there are no such ingredients that may cause redness or any kind of harm to your skin.
---
3. Neutrogena Men Shaving Cream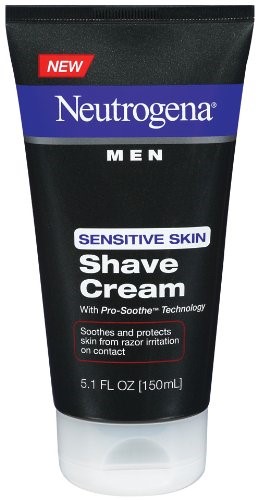 This cream is specially made to prevent sensitive skin from getting any kind of irritation. Since daily shaving can make your skin feel dry this cream allows the formation of a thick lather that will ease the process of shaving for you.
Not only will this cream soothe and protect your skin but will also prevent the pores to clog. Specially formulated with a Pro-Soothe technology that eases the shaving process and provides protection against any razor bumps.
---
Alcohol Free Shaving Gels
If you are looking for some easy alternatives to shaving creams, shaving gels are here for the rescue. These gels don't require water and you don't have to wait for the lather to form to start shaving. Just take some of the shaving gel on your hand and directly apply a thin layer on your face and you are good to go.
Here are some easily available alcohol-free shaving gels to get your hands on:
1. Edge Shaving Gel for Men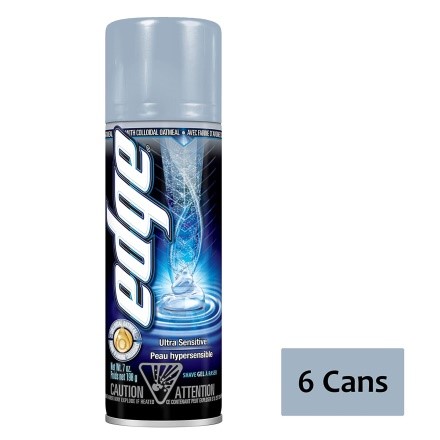 This gel is specifically made for men who have a very sensitive skin and includes colloidal oatmeal that helps in reducing the irritation that is caused by the sensitive skin after shaving. It also has some moisturizers and lubricants that provide a smooth razor glide.
There are absolutely no dyes present in this gel which is tested by dermatologists.
---
2. Nivea Men Sensitive Cooling Shaving Gel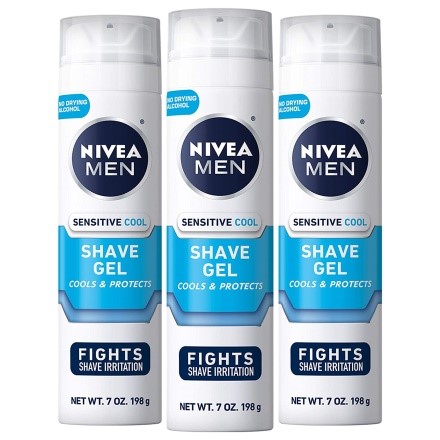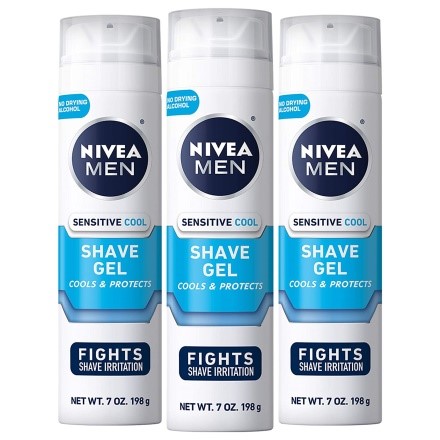 Giving a gentle cooling sensation, this shaving gel comes with a skin guard technology that helps prevent the minor cuts that may be caused by the razor and also makes the razor gliding much easier and smoother. Additionally, it comes with a pack of 3.
It also softens your beard so you can enjoy a clean, smooth, and close shave. It is formulated with no drying alcohol and is super compatible with men having sensitive skin as it is dermatologically tested.
---
3. Nivea Men Deep Clean Shaving Gel with Natural Charcoal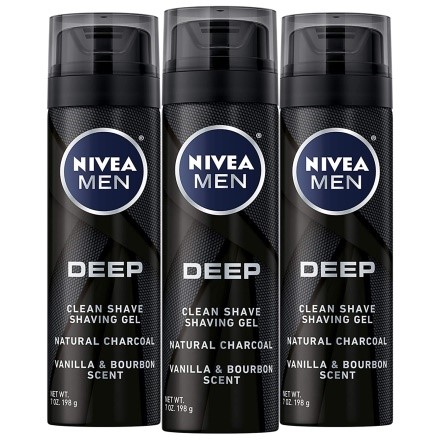 This Shaving Gel is specifically formulated for men who want a clean post-shave face and a close shave altogether. It comes with an innovative formula that contains natural charcoal which helps in removing excess oils and dirt and guaranteeing an absolute clean shave.
It also comes with a Skin Guard technology which helps your skin be protected while you are shaving and also softens the hair before you start to shave. It also comes in a pack of 3 together.
---
Alcohol Free After Shave Lotion
Aftershave lotion is the one that you need to apply on your face once you are done shaving which is traditionally in liquid form. This will help prevent the infection to be caused due to razor cuts and also reduces the irritation that may take place after shaving on sensitive skin. Here are some best options to get your hands on alcohol free after shave lotions:
1. LetsShave After Shave Alcohol Free Lotion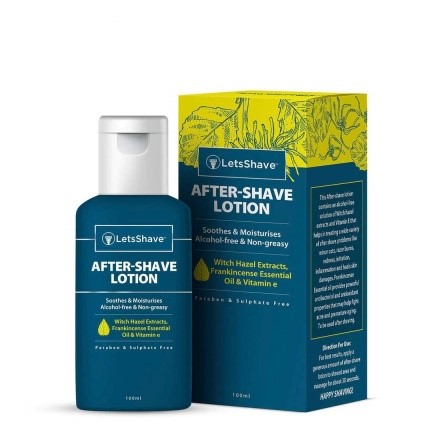 This lotion introduced by LestShave is an alcohol free lotion that works as a moisturizer and is absolutely non-greasy and non-sticky. It consists of 100% natural ingredients which include Vitamin E, essential oils and Hazel Extracts, etc.
It is formulated with an absolute lightweight formula which ensures to hydrate, calm, and protect your sensitive skin. Additionally, this can be used on all skin types. This after shave is not only alcohol free but also sulfate free which makes it one of the best after shave lotions out there.
---
2. Brickell Men's Instant Relief After Shave Lotion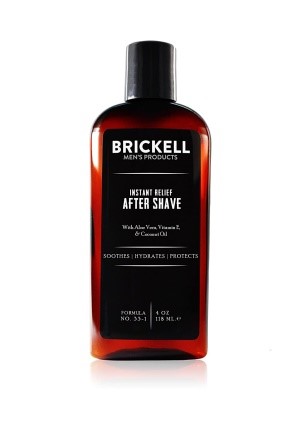 Packed with natural ingredients, this after shave lotion guarantees to hydrate, calm, and protect your face and neck after you are done shaving and also ensures that the pores won't be clogged. This can be used by men of any age and of all skin types and is absolutely best for men having sensitive skin who are prone to irritation after shaving.
The lotion is absolutely alcohol free and contains Botanical extracts that help repair skin, reduces razor burns, and remove the bacteria that may have stuck to your skin after shaving. It also consists of natural hydration that ensures moisturizing as the skin becomes dry after shaving. Additionally, it consists of certified natural ingredients which include Vitamin E, Sugar Cane, Aloe Vera, lavender, etc.
---
3. THAYER's After Shave Lotion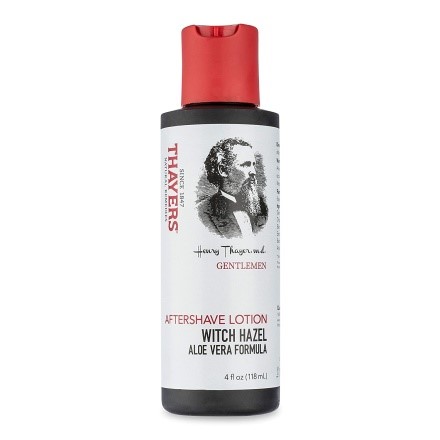 This shaving lotion also comes with some natural botanical ingredients like filet of aloe vera and hazel extracts and helps constrict the pores after the shave along with treating the accidental cuts and rashes caused due to shaving.
The hazel extracts contain almost 195% more tannins than the competitors, therefore, guaranteeing the prevention of oil production, redness, and inflammation and also ensures acne control, tightens and constricts pores.
---
Alcohol Free Shaving Soaps
A bar of shaving soap is used to create a protective barrier between your barrier and the razor you are going to use to shave it off. Finding an alcohol free shaving soap may look like a huge task to you but worry no more, I have it covered for you.
1. Taconic Shave Shaving Soap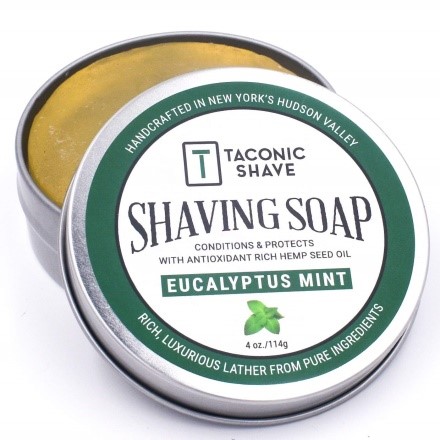 Comes in a large size of around 4 ounces, this shaving soap is a eucalyptus mint shaving soap that creates and an incredible thick lather and provides a smooth experience of shaving. Since many people like the cooling effect after they have shaved, therefore the eucalyptus in this soap is quite popular.
This is a moisturizing soap that includes natural ingredients like olive oil, natural coconut oil, and antioxidant hemp seeds oil. These oils will provide protection against the irritation caused by razors and also moisturize and condition your skin altogether.
---
2. Col. Conk Shave Soap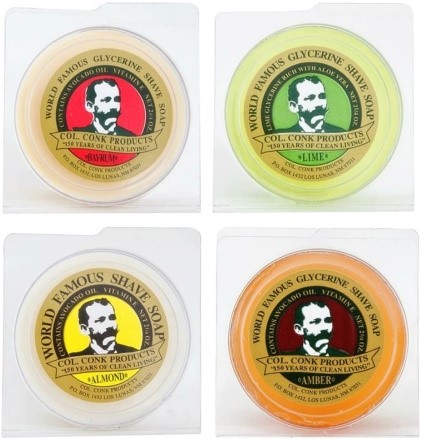 This soap guarantees the formation of gentle but rich lather which will help to make your shaving experience extremely smooth and most satisfactory. It also comes with very light yet masculine scents to enhance the experience.
It comes in a pack of four and contains natural ingredients like Avocado and Vitamin E essential oils. It also helps moisturize your skin while you shave.
---
3. Maison Lambert Shaving Soap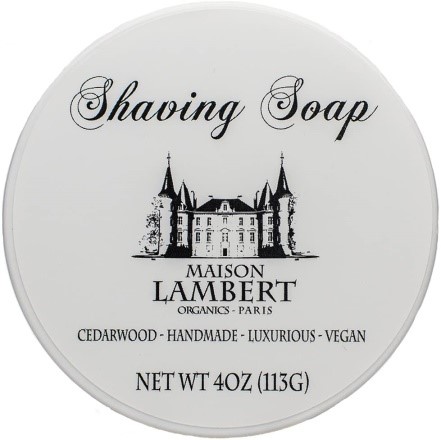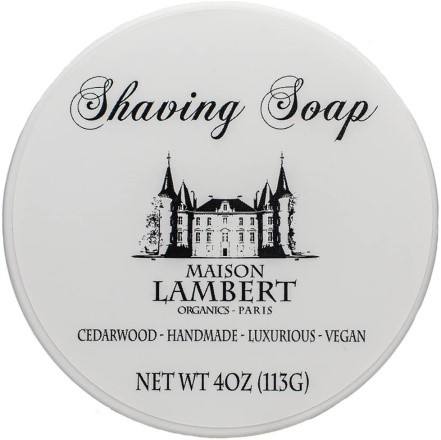 This soap is specifically made using the French art of producing soaps. The best thing about this soap is that it is all vegan and contains all-natural ingredients and is handmade. Not only this, it creates a very thick and rich lather to make your shaving experience extremely smooth.
It also contains Argan Oil and Cocoa Butter that helps keep your skin perfectly smooth, hydrated, and protected throughout the day. It also doesn't contain any harmful ingredients like petroleum oils, sulfates, toxins, dyes, etc.
---
Best Alcohol Free Shaving Creams and products – Conclusion
Shaving is a routine task, however, daily shaving can cause dryness and irritation on the skin. Using products that contain alcohol may make the experience even worse and cause the irritation to get bad.
This is where the alcohol free shaving products come to the rescue. While you put your time and efforts into shaving, put some effort into research and reading ingredients while buying shaving products so you don't bring the products that contain alcohol in them.
The alcohol free products solve the issue of irritation and redness that may be caused due to rough gliding of razor on the skin and also because of the accidental cuts and kicks. This article has the best alcohol free shaving products covered for you, from shaving creams to shaving soaps to make your shaving experience more smooth and free of irritation.