You're finally happy with your beard game. Then you start to notice that your beard has collected those unsightly pieces of white, and you start to wonder, is that beard dandruff? There is a high probability it could it be. And you start to ask yourself, dandruff affects the scalp, can it really affect my beard? Well, it does, but that is not too much to worry since we'll tell you how you can get rid of beard dandruff, and recommend you some anti dandruff beard washes.
---
Beards do get Dandruff…
Dandruff is a common skin condition that causes skin to be flaky and itchy. It usually affects the scalp but it can affect your beard too. Flakes of dead skin can fall off and collect in your beard hair, or worse, even fall in your shirt. Apart from the condition being displeasing, it can be itchy and cause you irritable skin. And yes, if you get dandruff on your scalp, or even if you don't, it is possible to develop dandruff in your beard. We'll break it down to some possible causes of beard dandruff.
---
Why Do Beards Get Dandruff?
Beard dandruff is caused by a combination of factors, which can be the environment, usage of certain products or the due to the presence of microbes.
Dry Skin: Beards usually get dandruff due to dry skin. Dry skin usually causes flakes but doesn't cause red or irritated skin. There's a number of reasons why you could have dry skin under your beard.

Washing your skin too much with harsh soaps can cause your beard to lose the oils that keep it nourished. It does a good job of removing dirt, but these essential oils keep the skin strong and supple.

Washing your skin too less can cause a buildup of oils and dead skin cells which might be causing those unsightly flakes.

The environment can also cause dry skin. If you live in a cold and dry place, or a hot and humid one, it loses upto 25% water, which causes it to feel dry and tight. The essential oils produced by the skin cannot compensate for keeping it nourished, as the skin's moisture is lost.

The presence of microbes in the skin can also cause your beard to get dandruff. Some of these microbes are present in almost everyone's skin, but combined with other factors, they can cause much damage.

Yeast activity can effectively occur when sunlight is not exposed to the skin. Sunlight stunts the growth of yeast but as your beard get thicker, yeast finds cover, and starts to grow causing dry and flaky skin.

Another common microbe that can cause dandruff is Malassezia globose, which grows in oily areas, so your scalp and face are good targets. It works by breaking down natural skin oils and releases waste products like oleic acids which irritates the skin.

Pre-existing skin conditions can also cause your beard to get dandruff. The ones we're mentioning are autoimmune conditions. Seborrheic dermatitis is one of these conditions where dry and red skin forms, as well as causes flaky white patches to appear. Other conditions that cause beard dandruff are eczema and psoriasis.
Faster rate of skin cell regeneration can also cause an accumulation of dead cells, and thus your beard gets dandruff.
Some chemicals in skin products, for example, minoxidil, help you grow your beard but also cause dry and flaky skin, hence cause dandruff.
---
Getting Rid of Beard Dandruff
So we've highlighted a lot of reasons why your beard could get dandruff, and in summary we can say the treatment plan would require a method to remove dead skin cells, without stripping the skin of the natural oils that keep it strong and supple. These methods include exfoliating your beard, using appropriate beard shampoos and following a healthy lifestyle.
Exfoliating your beard with a beard brush, will help you remove dead skin cells, hence reducing the possibility of your beard getting dandruff. Also, it will help distribute oils from your skin evenly onto the hairs, making them look healthy and shiny. Care should be taken not to scrub the beard to hard otherwise, the flaky skin will get worse. It is also a good idea to massage your skin with the beard brush.
Washing your beard with beard shampoos will help remove dead skin cells and keep the hair nourished. But, you cannot use normal shampoos for your beard, ad we'll explain that. You can also amp up your grooming routine by using a beard conditioner and a moisturizer to prevent skin from drying out after the wash.
You can also use a beard balm to both style your beard and keep it nourished. It is a leave-in conditioner that rehydrates your skin and keeps your hair healthy.
Adopting a healthy lifestyle with low stress levels, and a healthy diet rich in minerals and Vitamins helps repair damaged skin and encourage hair growth. Exercising also helps as the production of hormones in your body is regulated, which causes a healthy production of sebum, an oil that nourishes the skin.
You must be wondering about the products to groom your beard with and have thought of the common dandruff shampoo. Here, we will tell you why using a normal shampoo for your beard is not a good idea.
Beard shampoos usually do not contain harsh chemicals. Shampoos are designed to get rid of oils that make the hair look greasy. Beard shampoos do not get rid of these natural oils. Beard shampoos also wash dead skin cells away, and contain some ingredients, for example, Ketoconazole, that treats seborrheic dermatitis, one of the conditions that cause beards to get dandruff.
---
Best Anti-Dandruff Beard Wash & Shampoo
I have compiled a list of ten products that would help you remove your beard dandruff. Choose the ones which would be best for you and await the results!
---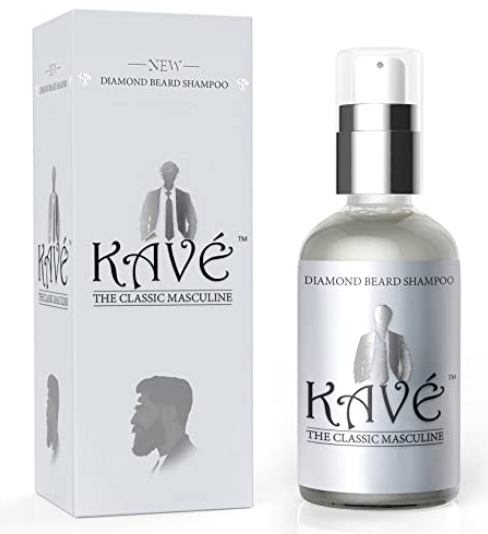 I picked this wash as it was rated 4.6 out of 185 ratings and is one of Amazon's choice products. This is a beard wash in a gel form. It is made from 100% natural ingredients. The product is 5.6 ounces and comes in a bottle with a pump attached to it. It is sold for about $11- $13.
The wash is marketed to be moisturizing and that it tames wild and dry hair. Some of its reviews confirmed it to be especially helpful in the winter as it helps with itchy beards, and completely cleared the dandruff. It also doesn't irritate the skin and helps eliminate dandruff and itchiness.
It also doesn't smell like tea tree oil, which is the scent that dominates most men's products. Some of its reviews rave about how its smell isn't too overpowering but rather just fantastic!
---
This is another Amazon's choice product, and has a rating of 4.3 out of 353 ratings, that is both organic and cruelty-free. It is available for about $22 and comes in a 4 ounce bottle with a pump.
It is especially targeted for itchy beards, and contains products that clear the face of sebum and dead skin cells. It washes beard dandruff away while exfoliating at the same time, to help you grow healthier hair. It also helps will redness of facial skin, and leaves essential oils that 'energize' the skin underneath. It smells 'calming', and to break it down, the scent is lavender and rosemary infused which gives an earthy feel.
---
For those who prefer soaps over shampoos, I have this shampoo bar that especially targets your beard! This was very highly rated – 4.6 out of a whopping 2761 ratings and is Amazon's Choice product. It is completely organic, free of artificial fragrances, colors or detergents.
Made of fine ingredients like castor oils, Leatherwood honey and beeswax, and Tasmanian herbs, these ingredients provide a gentle wash to your beard without stripping your skin of its essential oils. It doesn't even contain any extra water and these rich ingredients give your beard an extra shine while soothing the itchy skin underneath.
It is best for sensitive skin and dry and damaged hair. It combats dandruff too, leaving healthy skin behind.
Let me get started on its scent! It has a fresh crisp scent, which is derived from Tasmanian Apple Cider Vinegar. Many people even call this smell "yummy".
---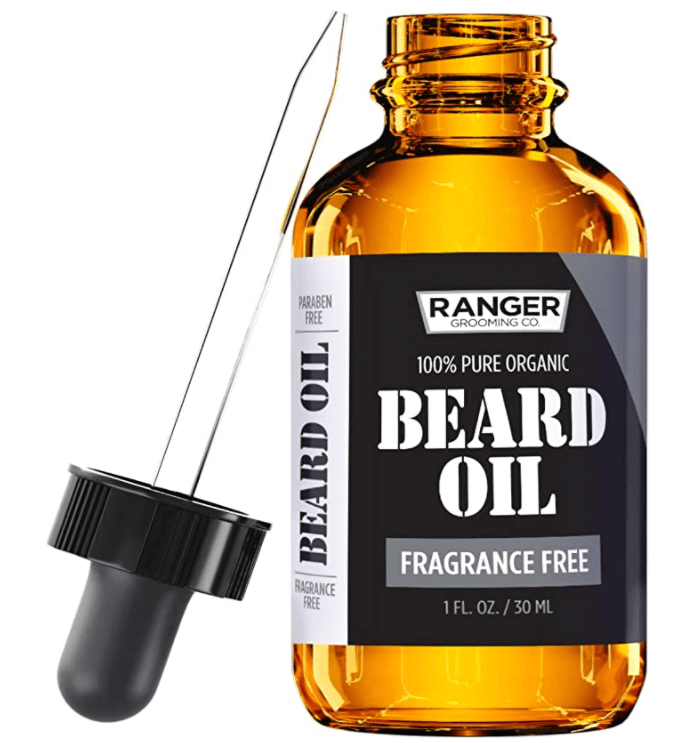 This is another Amazon's choice product, rated 4.4 out of 6.3k ratings! It is a 3.2 ounce product that comes in an amber, light sensitive bottle with a dropper. It is perfect for those who don't want an extra step of washing their beard, rather just want to eliminate beard dandruff.
Here's the interesting part: it is only made of two ingredients; jojoba oil and Moroccan Argan Oil. So this product is suitable for vegans and is cruelty free. These rich ingredients such quickly in the skin to treat course beard hair and moisturize them, while eliminating the dandruff and itchy skin underneath.
---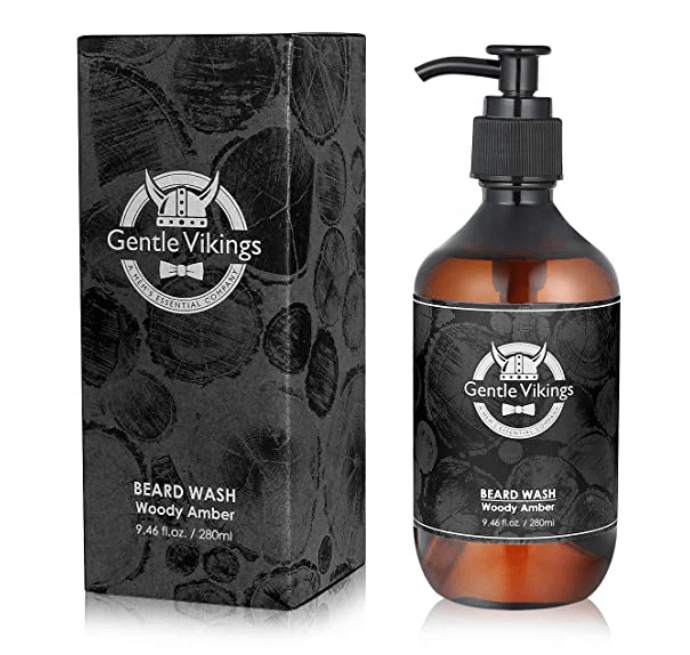 This product is advertised as a general solution for all messy beards. But worry not, many reviews praise it for helping them with dandruff and itchy beards. With a high rating of 4.5, and an Amazon's choice product declaration, you can find this product will satisfy you!
Its ingredients are soft and light which permeates into the beard hair follicle, moisturizing every single hair and the skin beneath. It boosts beard growth, removes grease, and washes away matter blocking the follicles, letting them breathe happy and healthy! It boasts two of its ingredients, the native Mexican Jojoba, and the Vitamin C lemon essence that clean and nourish your beard deeply.
---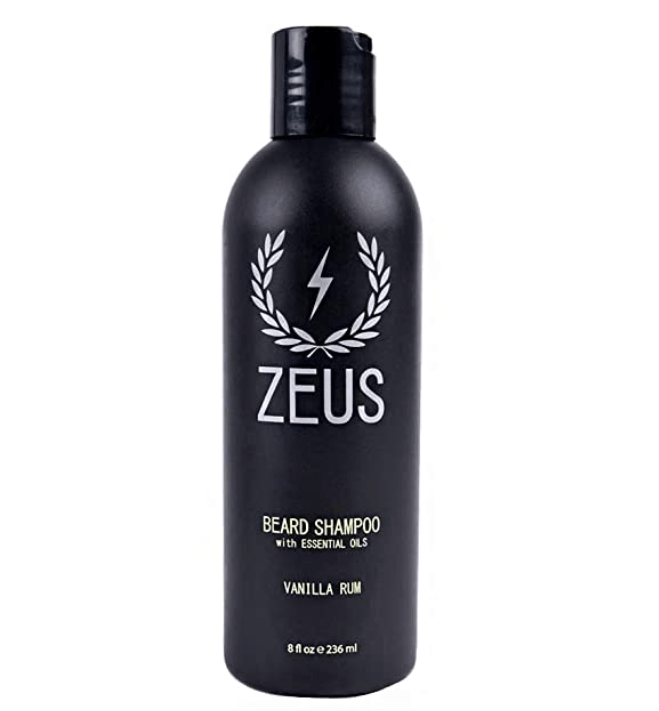 This shampoo is rated 4.5 and is another organic Amazon's choice product. It is scented with Verbena lime, which is a soft floral base with lemony-citrus notes.
It contains ingredients like dragon's blood, chamomile and green tea which target irritation and redness, have anti-fungal and anti-bacterial properties, and hydrate and promote hair growth respectively.
These aspects soften the beard and prevent itchiness and flaking of the skin while removing beard dandruff as well. It is available in an 8 oz bottle for $15.95.
---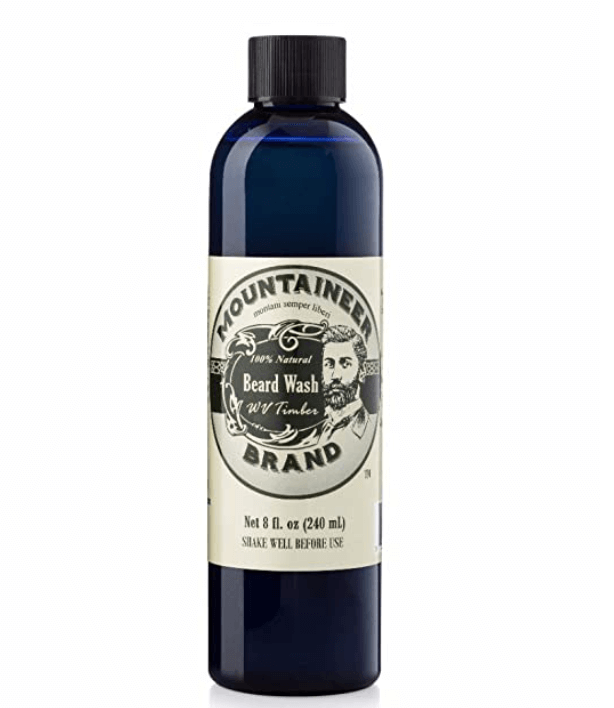 This is the most highly rated Amazon's choice product that I will present to you. It is rated 4.7 out of 1.4k ratings!
It is 100% natural and mild, and loaded with essential oils so wouldn't dry your beard out, leaving it moisturized beneath. The thing that I find interesting is that it is made in small batches by hand, so the quality is highly assured.
It is timber scented, to elaborate, its smell is more of a cedarwood and fir needle one. It is of a soap consistency, and lathers well, and according to the manufacturer, you can use more or less of the product in a single-use, or you can use it once or twice a week, the results will satisfy you!
---
Conclusion
As for the decision of whether to invest in a beard shampoo or not, I have to say a regular shampoo is no substitute for a beard wash, and if you're experiencing problems with your beard, you have to give beard washes a try!
I have given you a list of beard shampoos that I find the best, and you can go and explore every single one of them, until you find the one you want to buy. Naturally, I have saved the best for the last!