As a man, you would love to keep your face looking young and fresh with a nice shave. Nobody really likes walking around with stubble on their face. So, unless you are pretty keen on growing a decent beard or maintain some other style, a clean shave is the way to go.
But the formal, decent look might come at a price – after-shave burns. Hopefully, you can put an after-shave lotion right after you've shaved to help you eliminate the itch and burns. But not every after-shave lotion will go well with every skin, especially the pickier sensitive ones.
So, how about we have a look at what would the best men's after-shave lotion for sensitive skin be like? That will definitely assist you in picking the lotion that would go along perfectly with your skin type.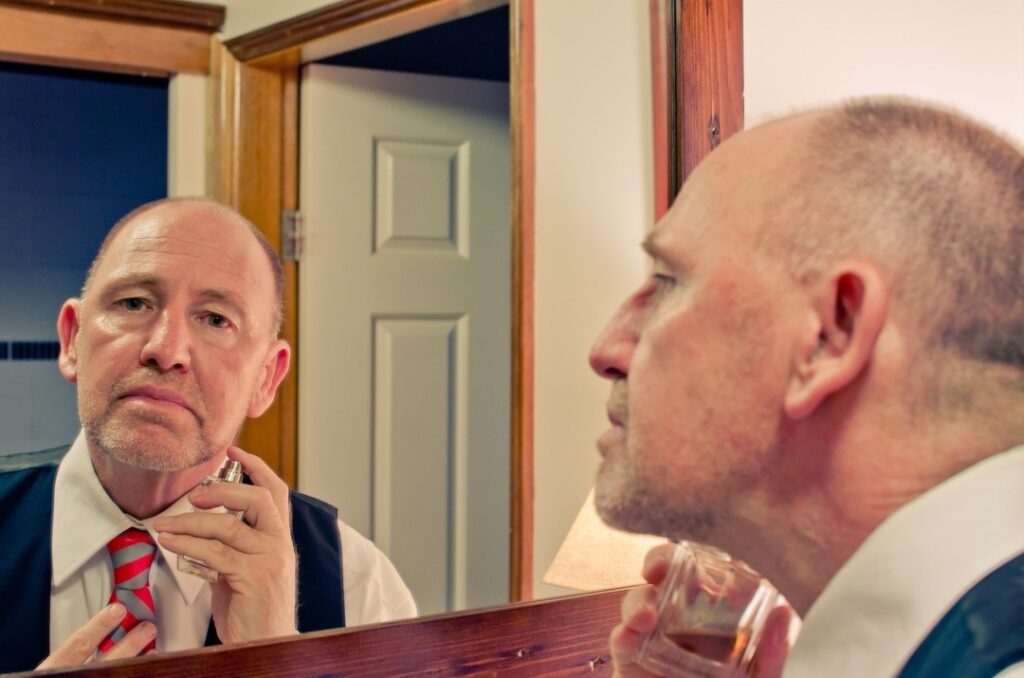 ---
The Benefits of Using an Aftershave Lotion
There's one concern often that pops up in our head – Is after-shave good for skin? Well, there is a lot of benefit to using an after-shave lotion for men, starting off with getting rid of itches and burns on your delicate skin. They act as a sanitizer for your skin, killing off bacteria that might get into the exposed pores. After-shaves also help close up these pores, preventing dirt or chemicals from getting lodged inside.
Besides closing up the pores for foreign contaminants, some after-shaves will also accelerate skin tissue regrowth. This will allow you to maintain your skin health. They also protect your skin from folliculitis – which is a term for inflammation in the hair follicles. And besides the medical benefits, using an after-shave will leave behind a pleasant scent to your skin.
So, to answer the question, is after-shave good for skin? Yes, it definitely is. But the benefits vary between different lotions as it depends on the ingredients they carry. That's why it is necessary to find one that seems to be the perfect choice as the best after-shave for men.
To assist you, I will provide you with my selection of a list of the best men's after-shave lotion for sensitive skin. But first, we will address another important question that you might be wondering – what really is the difference between an after-shave lotion or balm?
---
After Shave: Lotion or Balm?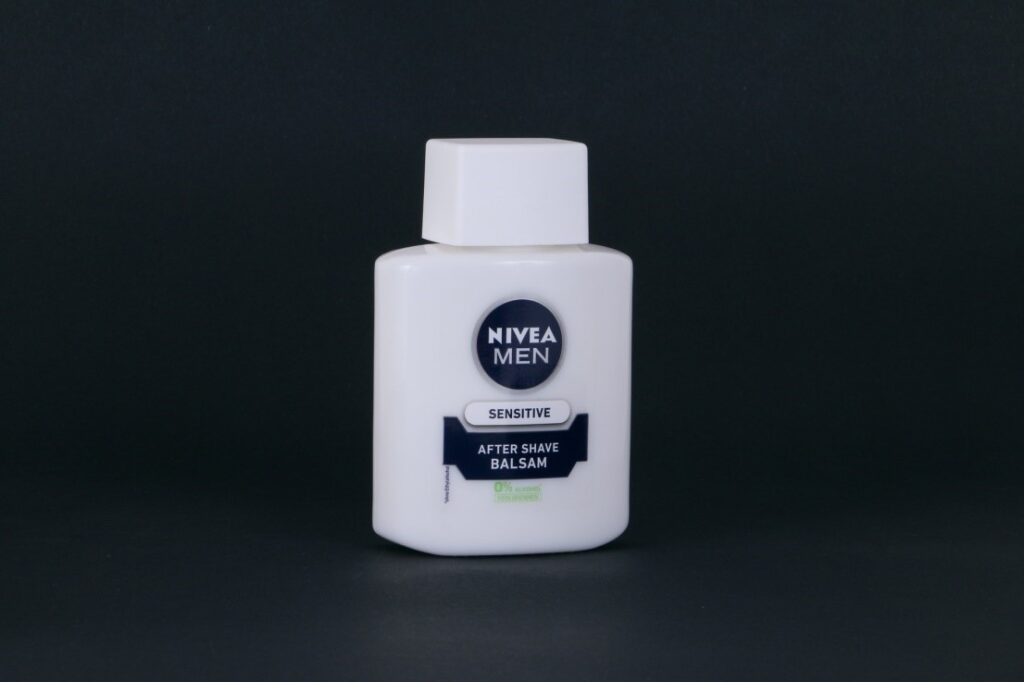 With the vast array of products available in the market for similar purposes, it is likely that you would be thinking of one thing – Which is better, an after-shave lotion or balm? So how about we look into the dissimilarities both pose and ways both tend to be the same.
---
Physical Form
Firstly, if you consider their physical form, the after-shave lotion is in the form of a liquid, which may be viscous in the case of some products. Balms, however, exist in the form of a much thicker cream.
---
Ingredients
Both lotions and balms are mostly alcohol-based, but lotions tend to be less drying. Both lotions and balms do carry antiseptic, antibacterial properties and are efficient at tightening pores and sealing cuts that you might get after a quick shave. This is something that lacks in balms as they do not have a significant alcohol constituent.
---
Smell
Another major difference is that the balms do not carry a very long-lasting smell compared to lotions. The scent, in general, is much weaker as well comparatively.
Though it may seem like lotions have the upper hand, balms too carry their benefits. They will keep your skin moisturized better and for more extended periods of time due to their thick texture and creamy form. They will also take effect instantly upon application, providing quick relief from dry skin.
So, which is better, after-shave lotion or balm? The answer rests upon you as you will make the pick based on your needs, skin, and comfort.
---
The Best After-shave Lotion for Men in 2020
Now is where you wonder – what is the best after-shave lotion? To be fair, there is no universally best after-shave for men out there. It all comes down to you – to be more accurate, your skin.
Every man has a different kind of skin. Some have really sensitive skin that requires a lot of care and does not go well with just any skincare product. Some of us have really hardy skins that can easily handle chemicals present in some of the stronger products without any complications.
But I know you want to keep things simple. So, for you, I will narrow it down to a selection of the best men's after-shave lotion for sensitive skin. Let's get straight to it:
---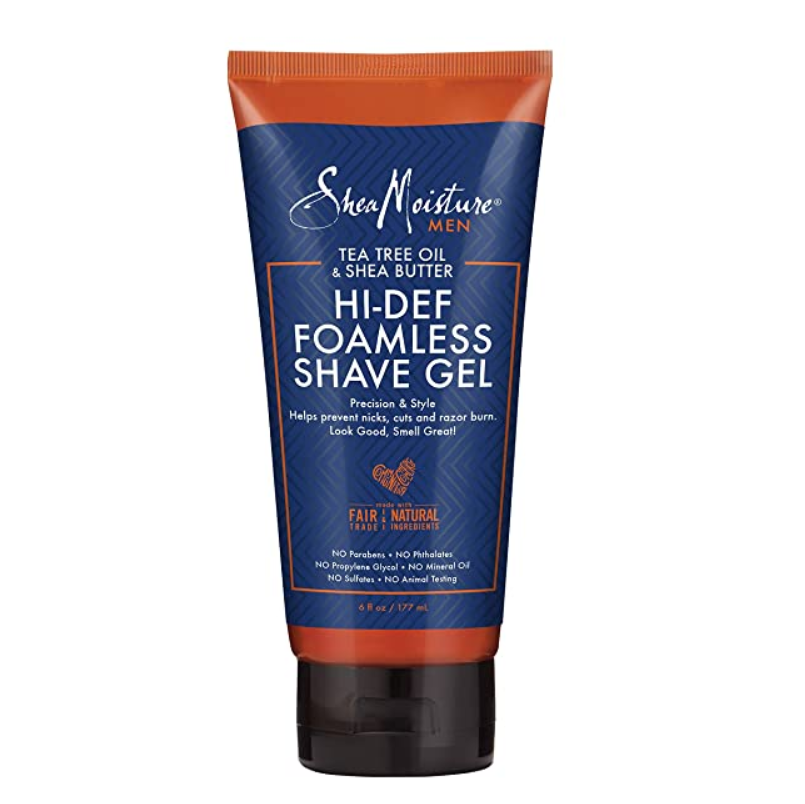 The product by Sheamoisture brings you a soothing experience with its blend of Fair Trade Certified Organic Shea Butter and Tea Tree Oil. The Foamless shave gel will moisturize your skin while keeping it free of razor bumps and dryness. Free from any form of sulfate compounds, parabens and phthalates, this shave gel is one of the best options in the market for a man of sensitive skin.
The choice of ingredients is why this gel has made it all the way to the top of my list. With the assurance of no animal testing and the use of natural ingredients, the product is environmental-friendly and possibly the perfect choice to go for.
---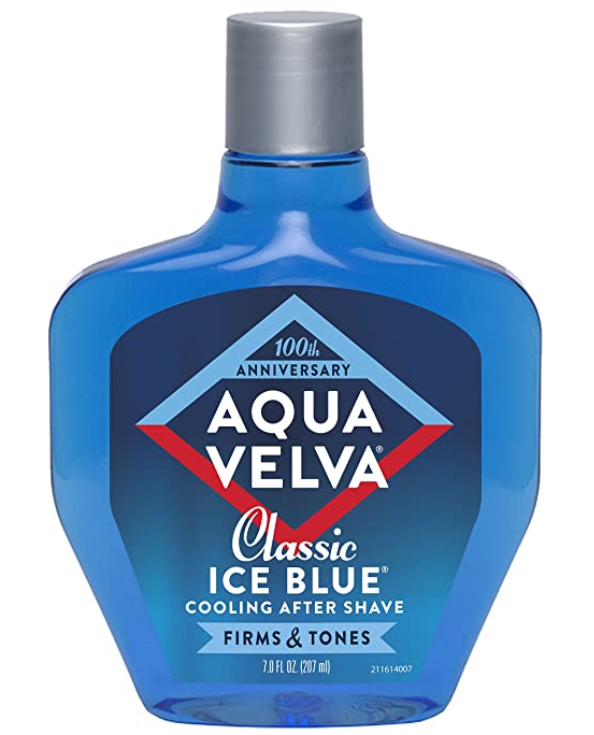 Aqua Velva; this excellent series is well-known as America's first after-shave. After hitting the shelves in 1917, it has been a strong favorite amongst men ever since. From athletes to military men and everyone in between, this lotion has remained as the perfect addition to completing a clean shave throughout generations.
This classic ice blue after-shave- brings the coolness of its color down on to your skin. Leaving behind a beautiful scent that is often revered as nostalgic. This after-shave will definitely leave your skin toned and firm after use. Guaranteed to make you feel cool and refreshed, the Aqua Velva lotion is one of the ideal options to go for.
---
The Clubman Pinaud is one of the finest options available that ensure to perfectly soothe and condition your skin after that flawless shave. Post-shave irritation is a thing of the past once you get your hands on this after-shave lotion.
The product will soothe your skin to help it heal and ward off those annoying skin irritations, such as razor burns, cuts, ingrown hair, and the like. The antibacterial and antiseptic properties will keep all bacteria away and keep your skin out of harm's way, providing a safe shaving experience.
Complete with a beautiful aroma that makes it one of the best after-shave splashes for your face ever. Trusted by generations for its use of high quality and effective ingredients, this after-shave lotion provides your shave with a clean, hassle, and an irritation-free ending that can easily make it the go-to on your shopping list.
I, for one, do personally use the after-shave lotion. All these outstanding features bring it amongst the top few of the best men's after-shave lotion for sensitive skin – and I'm a sucker for it!
---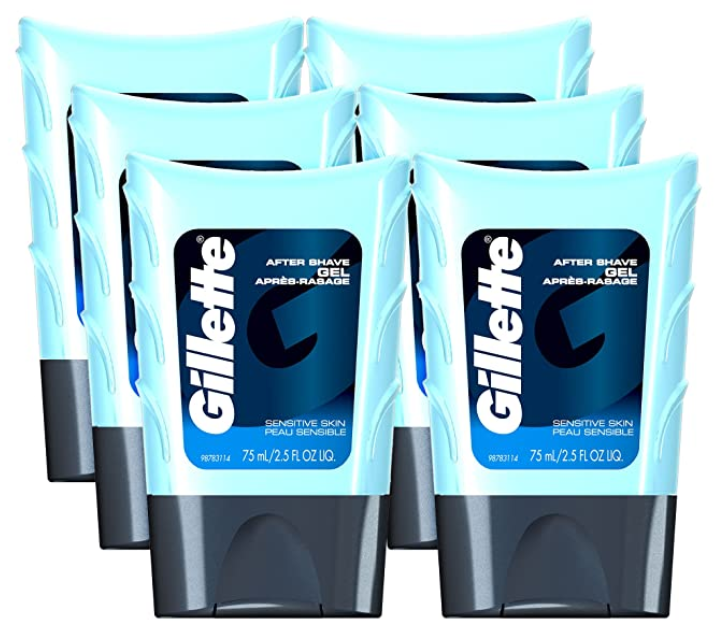 Gillette lives with the claim that its products are the best a man can get from the market – and this product falls nothing short of that. The formula presented in this product brings in a mix of gentle skin calmers and moisturizers. These together provide a very soothing feeling to your freshly shaved face.
Besides refreshing your gentle, sensitive skin, it comes packed with a clean, lasting masculine scent that brings the perfect balance alongside your cologne. Formulated with the key target in mind being sensitive skin, this is one of the best options to add to your shopping cart.
---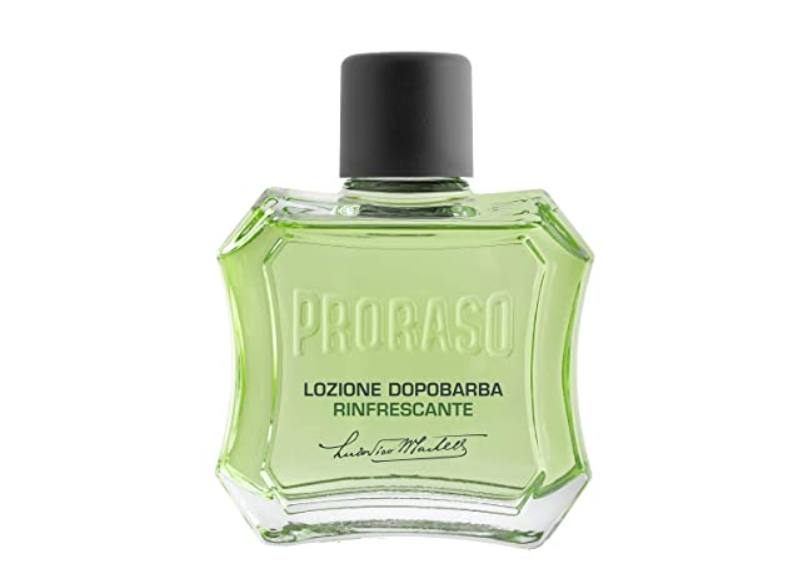 With absolutely no parabens, silicones, mineral oil, SLS, artificial colors and animal ingredients, the Proraso after-shave lotion comes with a selection of up to 95% natural ingredients. Being the barber's choice for half a century since 1948, the product of Italian origin stands strong with a selection of the finest fresh and natural ingredients.
The lotion is formulated to provide immediate toning and refreshing after the shave using eucalyptus oils and menthol. The oils will tone and purify your skin down to its pores and the facial hair, ridding it of any bacteria that can be infectious. The menthol refreshes and revitalizes the skin with a strong cooling sensation. The presence of witch hazel is to reduce itchy rashes and razor burns.
The product is designed to accommodate all skin types is a choice that will not disappoint you anytime sooner. Have you made a choice yet? I've got a few more lotions to show you as well, just in case you haven't made a choice.
---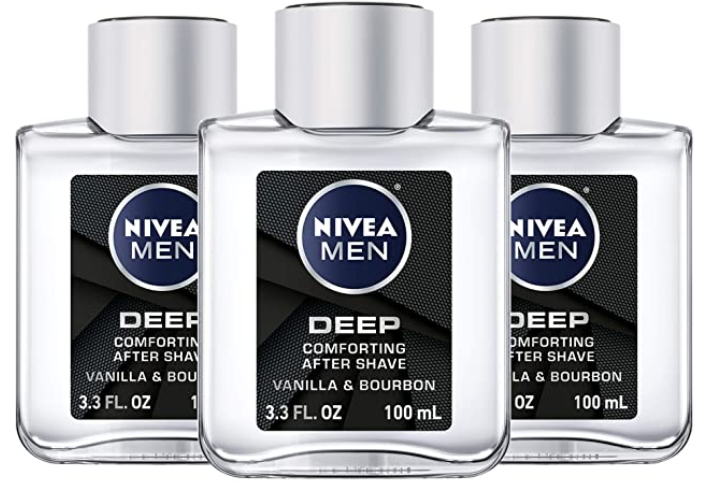 This lotion by NIVEA comes with a touch of masculinity with its strong scent of vanilla and bourbon. It comes with the objective of helping your skin recover fast after shaving, preventing any irritations or itch that would resultantly occur. It is ensured to help keep your skin refreshed and healthy by preventing it from drying out, giving you a soothing feeling after your shave.
If you are looking for a product that promises a long-lasting clean feel post-shave, then this lotion by Nivea is the option for you.
---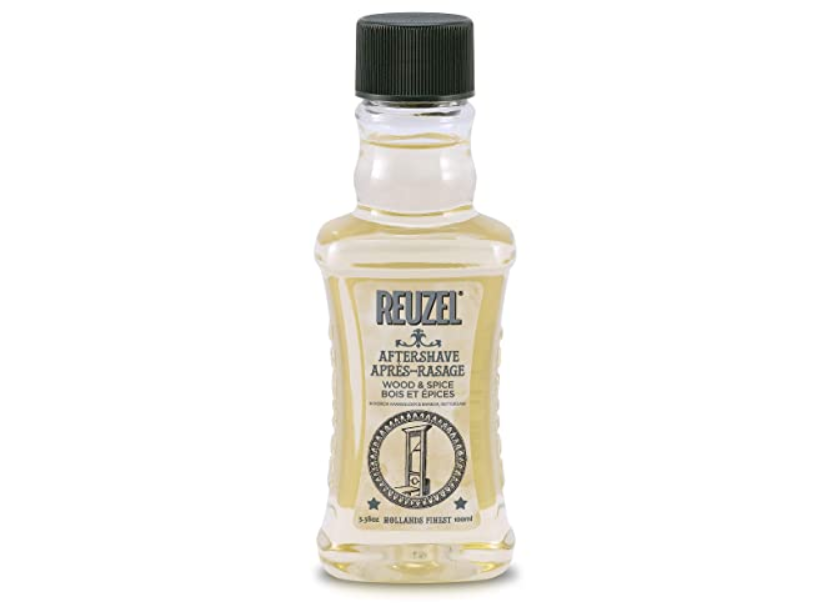 With a very crisp and defined formula for its after-shave, this product by Reuzel Inc. will bring a refreshing and smooth feeling to your skin. With the strong masculine scent of citrus notes with a touch of sandalwood, it provides the perfect combo that will definitely grab attention.
With a cool, exhilarating feel that will soothe your skins to the max, this after-shave will give you the perfect way to end your shave. It'll stimulate your pores too, allowing them to be safe from any nasty bacteria that try to make their way in.
A perfect lotion bringing you a splash that'll feel good on your skin, keep it healthy and smell good too.
---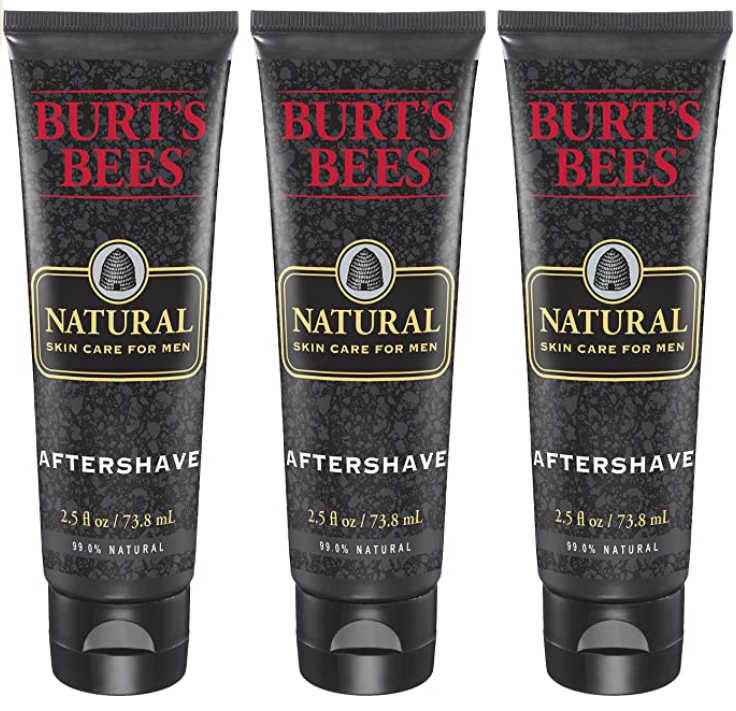 Providing a calm, soothing and fresh feel is what Burt's Bees after shave lotion for men bring to your skin. It is formulated with natural active ingredients such as sunflower and coconut oil. These ingredients will hydrate your skin, keeping it comfortable. It will also not bug you after the shave by leaving any greasy feeling on your face.
With a formula of 99.9% natural ingredients, this after-shave lotion will nourish your skin with vitamin E extracts. Keeping your face looking as good as it feels, this all-natural alcohol-free after-shave just might be the perfect pick for you. After all, it has been a customer favorite for decades who found nothing else more satisfactory than the feel this after-shave provides.
---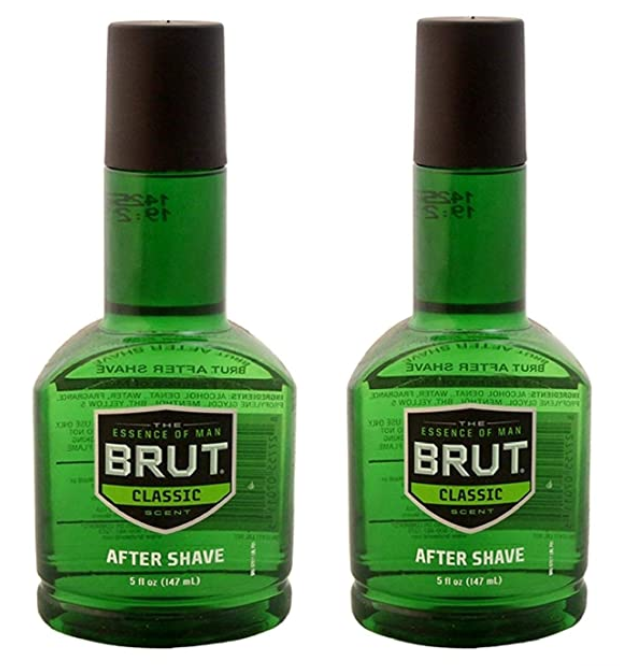 Carrying a signature scent that meets the needs of men around perfectly, this product by Brut is destined to be loved by your sense of smell. The masculine, strong aroma coming from the use of the after-shave it a favorite amongst buyers.
But the scent isn't all that this product has to offer. It is formulated with a blend of ingredients that will protect your skin by safeguarding it and prevent any forms of irritation after the shave. Moreover, it will protect your skin from bacteria by closing off pores after shaving, ideally tightening your skin.
With the decent scent packed with its skincare features, this after-shave is a great pick to keep up with your masculine personality.
---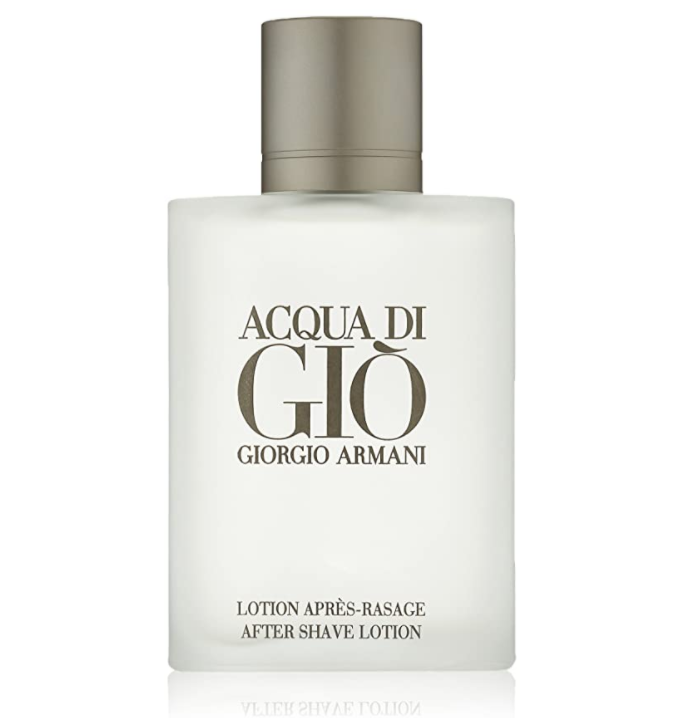 This beautiful product by Giorgio Armani brings you the pure freshness and warmth of the Mediterranean Sea to your face right after the shave. It possesses the perfect blend of scents of citrus notes, rosemary spiciness, jasmine, and wood. This combination will entice and attract your senses as the best after-shave for men, making it perfect right before a casual setting.
The after-shave gives your face a fresh, pure, and stimulating feeling while keeping the skin calm and protecting the face. Thus, it is definitely promising as a good choice of product.
---
Final Words: The Best Men's Aftershave Lotion for Sensitive Skin
To bring my list of cherry-picked selections of some of the finest after-shave lotions available in the market to a conclusive end, I am confident that you've found the perfect pick you were looking for. The choice that keeps in mind the care of your delicate, sensitive skin while providing you the proper after-shave skincare you need.
If you really can't make a pick, no need to fret. Each of the products in this list is top-tier. Just pick the one that catches your interest like no other, and it will surely provide you a satisfactory experience. Go ahead and order that lotion right now from Amazon for yourself, or your friends, family or partner.
Happy shopping, lads!