Baldness doesn't sound as bad as it used to a few decades back. This is because it has now become the latest trend. Should a bald man grow a beard? Yes, they should! It is not surprising to say that men mostly look more pleasing when they are bald. A well-groomed beard goes perfectly with a bald head only if it styled that way. Therefore, you need to know some beard styles for bald men. This guide will direct you to the current trending ideas.
Also Read: Charcoal for Beard Growth – Why Charcoal Works Wonders
---
What are the most leading beard styles for bald men?
Though beard looks amazingly with bald head. But what kind of beard would you like to prefer with your bald head? Here are some leading beard styles for bald men that you can try.
1. A full beard
A full beard irrespective of hairstyle is always perfect for every man who carries it the right way. It is considered important to keep the beard trimmed and groomed only then it will complement the entire look. A slight trim from around the neckline can be the best way you can keep it as it distinguishes a well-groomed beard from an awful one.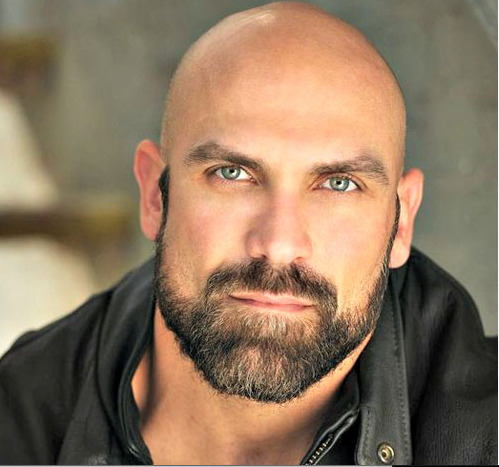 2. The Willis style
If you are a Hollywood person then Bruce Willis is sure to be known. The Willis style is one of the most popular beard styles for bald men, especially for his fans. He owns a light and might beard around his cheeks and neckline. Just a little above the lips as well. He slays this look like no other. He surely pours a good idea of a beard style for bald men.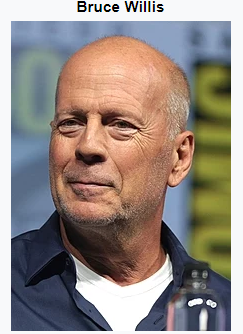 3. Stubbles
If you are celebrating a No Shave November then stubbles are the right choice among the beard styles for bald men. The best way achieves the ideal stubbles are to just leave off the razor for a week or two considering the amount of hair growth in your beard area you have. If you think the hair has grown beyond your like then you just give them a trim.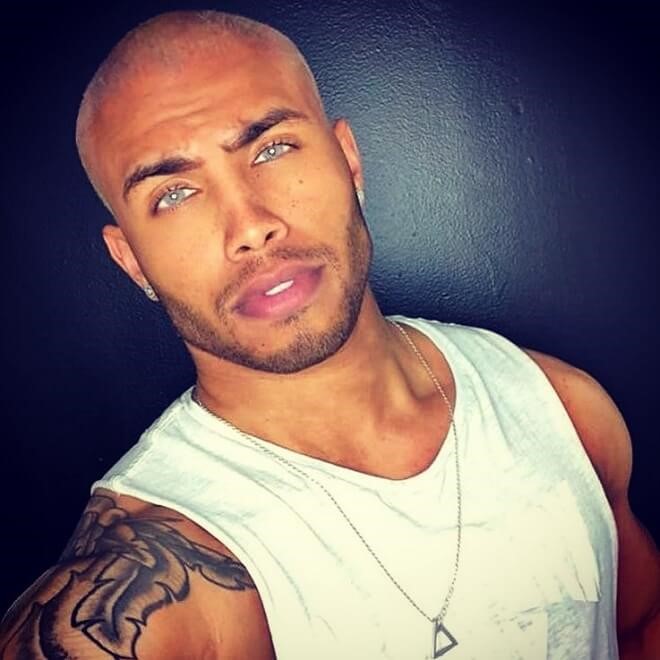 4. Unhitched beard
The style is sort of different from the others. Unlike, other beards the mustache will be detached from the beard but the sides are meant to be kept trimmed. It looks neat subtle and you can bring in some more alterations if you want.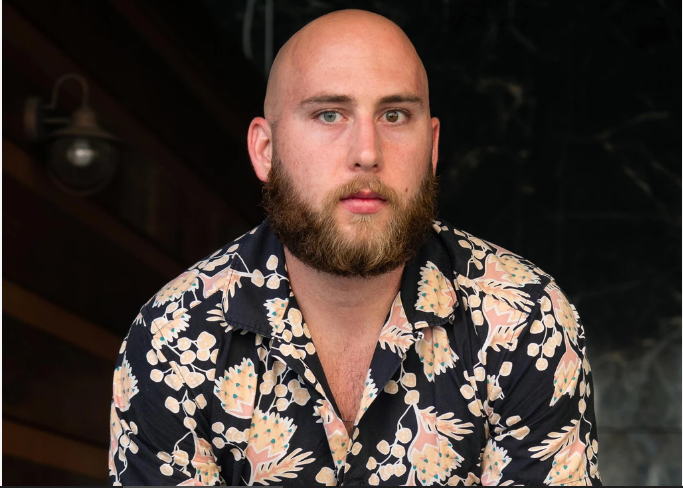 5. The Wolverine gaze
The wolverine gaze also is known as mutton chops were first famous in the olden times. They are now trending again. The sideburns extend down up till the corners of the face but still not completely attached to the mustaches and the chin line.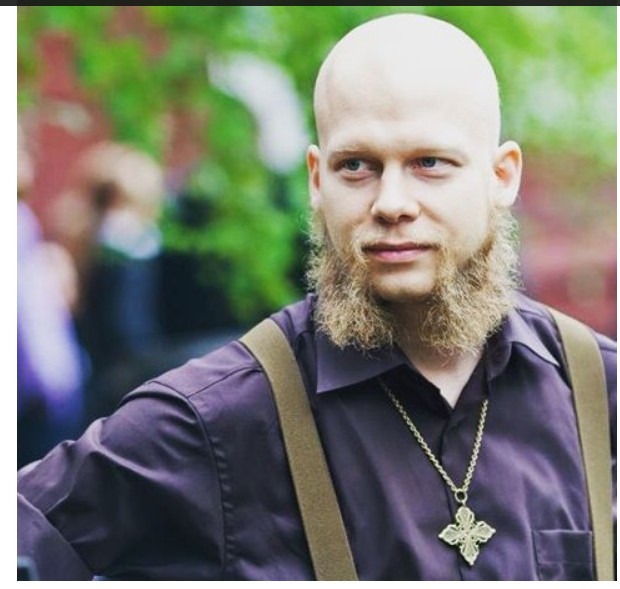 6. Fuller and longer
This beard style for bald men is mostly seen in Asians and they are killing it! The beard appears fuller, thicker and longer extends beyond the chin and covering at least one-third of the neck. If you want to add some more classiness to the style then you can just curl your mustaches from the angles of your mouth above the upper lip.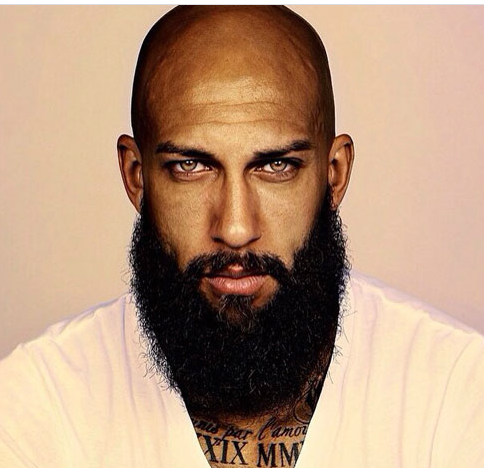 7. Goatee
The Goatee can have many forms, it can just be a beard or the beard with a mustache. You don't have beard on your cheeks in this style. Whether you are an artist, actor, businessmen, a gym trainer, every one can pull off this look.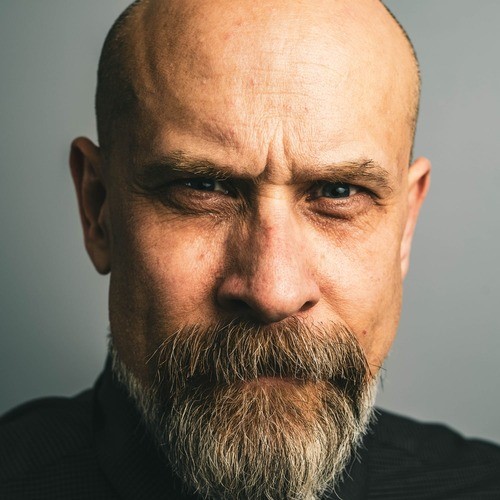 8. The Yeard
Do you know why it is name yeard? Because you need a year to grow it! To get this amazing look you'll have to be dedicated and patient. You will have to get a nice beard oil/ balm, beard comb, or maybe a beard shampoo and conditioner as well. But to grow a Yeard you need to love your beard. However, the speed of the beard growth varies across person. But a yeard with a bald head will give you a look everyone will envy and fancy.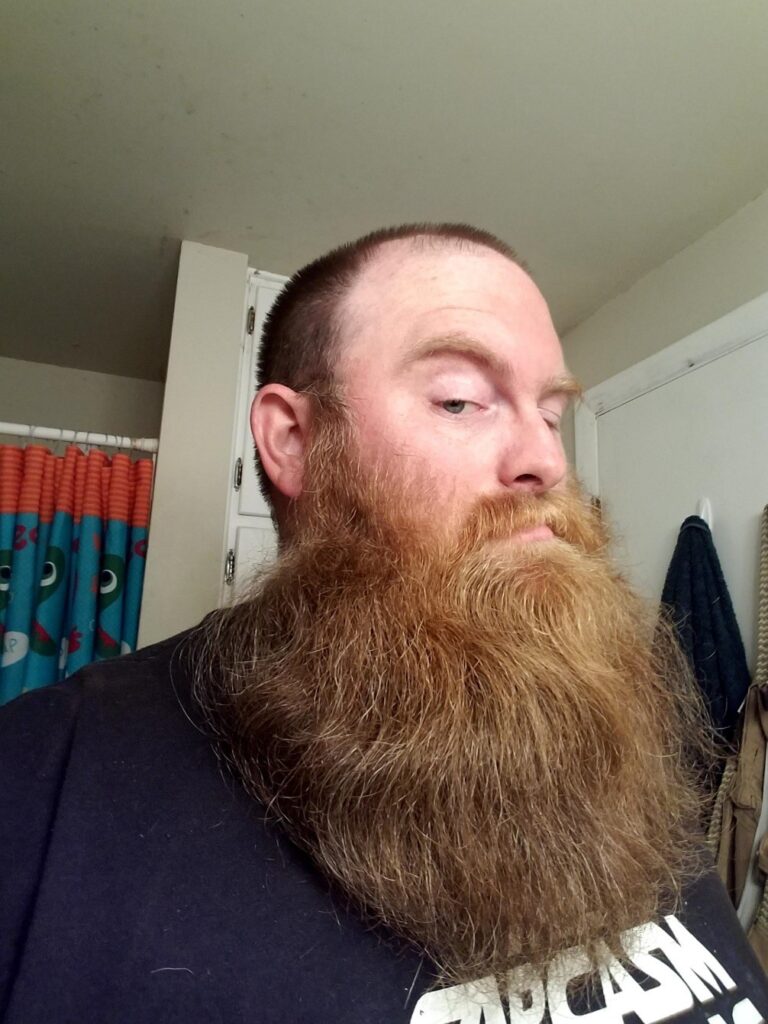 ---
Do Beards Look Good on Bald Guys?
Everyone has choices and deserves to keep what to want be it in the form of looks or objects. There were times when bald men were cursed and disliked but today most of the world's top handsome looking men are bald. Everything that goes common becomes fashion and that is why men are more insisted on shaving their heads off and leaving down a beard.
---
Does Beard Cause Baldness?
This question directly gives a perception that if you grow hair on your beard they eventually start to decline from your head! Well, that is not the case. Extensive hair growth in the beard is not correlated with baldness at all.  Your scalp needs some special nourishment which acts as fuel.
---
How Can You Have Healthy Hair for Your Beard?
Growing hair on your beard is not as similar to how they grow on the scalp. However, you need to follow a healthy diet that includes proteins, carbohydrates excluding sugars, some good fats, and lots of water. Most importantly hydrate yourself properly. You need to take at least 6-8 liters of water daily.
Oils such as olive oil, castor oil, almond school, and more are very nourishing for your beard's hair. Apply them overnight and leave it as it is. Wash it off the next morning and you will notice your beard will not only smell good but also look shinier and lustrous.
---
How Can You Preserve and Maintain a Healthy and Beard Along with Baldness?
We presented you the most famous beard styles for bald men, and if you are thinking to keep a beard, here are some tips to maintain a healthy beard!
1. Moisturize
Make a schedule that before bed you must apply essentials oils to your beard. It will restore the thinning and dryness from your beard. There are now beard balms available which are sold exclusively to pamper your beard.
2. Trimming every 15 days
The more you trim your beard the better it will grow. It gets enough space in the follicle and so it grows efficiently. For those who keep stubble, know that frequent trimming only will give you the exact look of choice. An overly grown beard does not look neat and elegant instead it looks messy.
3. Yoga and Exercises
If you habitual of working out daily then know that it not only maintains your fitness but also your hair, either on your head or the ones in your beard. Exercising releases a hormone named testosterone that is responsible for the rapid growth of your beard.
4. Shaping your beard
This might not come under your domain but an expert can do it. If you have good contacts with a barber nearby then you go every 15 days and get your beard shaped. You can change styles if you want but that is your barber's job. Some men can shape their beard themselves as they believe anyone else touching their beard would probably disrupt it!
---
One doesn't have to head full of hair to look good, but beard styles for bald men are now in which balance the appearance without even giving any gross look. It only depends on how you carry it.