Beard is considered a sign of manhood since the time of Adam. People with beard are always in search for products and ingredients that help in nourishment and grooming of their facial hair. Activated charcoal is getting attention in beauty and healthcare industry due to its unlimited benefits. It is made from coconut shells.
There has been tremendous increase in using charcoal for beard growth. It contains medicinal properties and is used to enhance the health of your skin and beard as a natural remedy.
The other significant feature of activated charcoal is that it can be used both for DIY beauty and personal care. Your skin and hair get amazing benefits from activated charcoal in beard oil. This product might be a good fit for you if you have sensitive skin or have tried other product lines with little success.
Activated Charcoal for beard growth is highly beneficial for you. It helps soften the beards while moisturizing them at the same time. A dry beard can cause skin irritation that can also affect your hair's growth.
The other main advantage of activated charcoal in beard oil is that it draws dirt and oil from clogged pores that can affect your skin's health as well as your beard's development. All the pores should be clear of dirt to enjoy the safe growth of your beard, which also helps to encourage free air circulation.
Activated charcoal thoroughly cleans and draws impurities from the skin as well as pollutants. The growth of your beard may be influenced by these substances. To make it look smoother, healthier, and cleaner, the charcoal for beard growth formula often gently exfoliates the skin under your beard.
---
What is Activated Charcoal?
Activated charcoal is a fine, odourless, black powder frequently used to treat overdoses in emergency rooms, but recently charcoal for beard growth is getting noticed in the beauty industry. It has a wide variety of medical and cosmetic applications because of its toxin-absorbing properties.
Activated charcoal is produced, by superheating natural carbon sources, such as wood. By sticking to them, the black powder prevents toxins from being ingested into the intestine. Since charcoal cannot be absorbed by the body, the toxins that bind to the charcoal leave the body in the feces.
Activated charcoal production makes it highly adsorbent, causing it to bind to molecules, ions, or atoms. It extracts these compounds from dissolved substances in this way. Heating carbon-rich products, such as wood, peat, coconut shells, or sawdust, to very high temperatures, includes producing activated charcoal.
This process of 'activation' strips the charcoal of molecules previously ingested and again opens up bonding sites. This approach also decreases the size of the pores in the charcoal and produces more holes in each molecule, thereby increasing its total surface area.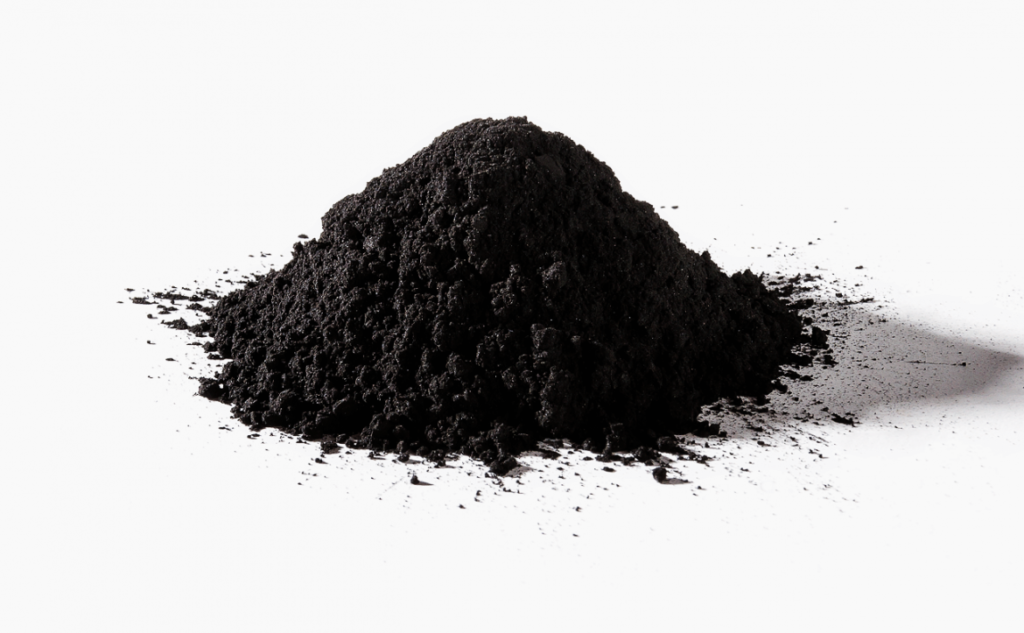 ---
Charcoal Soap for Beard
Activated Charcoal Soap absorbs and extracts oil and impurities from the skin and scalp without drying up, making charcoal soap ideal for all skin types. These soaps have high-quality healing properties and can help to eliminate toxins while detoxifying impurities in the skin at the same time.
Toxins and impurities influence hair growth, so this natural remedy helps to resolve the challenge considerably among individuals who regularly use it.
The contaminants adhere to activated charcoal for beard growth when properly applied to your skin, which makes it a natural detoxifier and conditioner.
Toxins may affect your beard's growth, which also affects its appearance. A detoxified skin can stimulate the impeccable growth of the beard.
Activated charcoal removes dust as well as oil from the skin to clean the clogged pores.
This prevents the hair from growing freely so that with stunted growth you will end up having a good beard. Beard hair are not free to grow when the pores are clogged, and the follicles are therefore blocked and do not facilitate the free circulation of the blood and air. The hair follicles are deprived of the free circulation of blood.
Blood flow is essential for better beard growth because it helps to stimulate hair follicles. Activated charcoal for beard growth is also very important, as it helps to deeply cleanse your skin underneath the beard.
If your skin is good, you will not face a lot of difficulties that may impact the formation of your beard.
---
Charcoal-based Oil
Apart from the soothing attributes of activated charcoal, moisturizing your skin also plays a crucial role. You can experience discomfort when your skin is dry, which also influences your beard's growth.
Beard oil also tends to smooth the hair while removing problems like dandruff at the very same time. Also, activated charcoal can serve as a natural deodorizer that helps to combat your beard's poor odour.
This ensures that all of this in one solution is cost-effective and to make your beard smell good, you do not need to buy extra sprays or gels with fragrance. It refreshes your beard when you apply the oil and it also helps to make you feel confident when your hair is clean and appealing.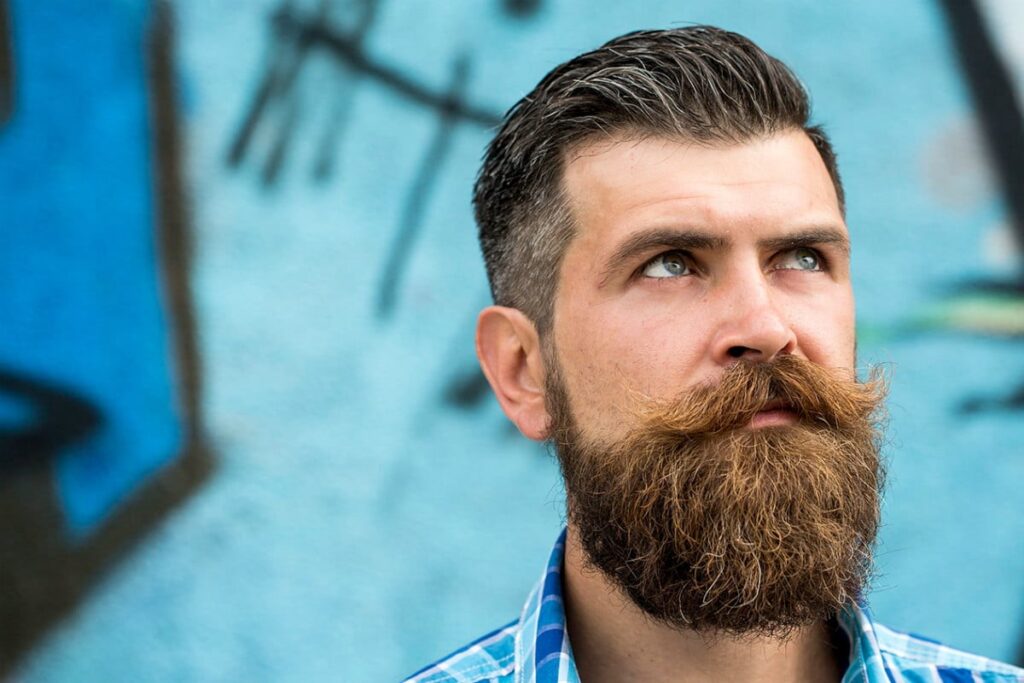 ---
How to Make Activated Charcoal Oil for Beard Growth?
Making your activated charcoal in DIY beard oil is a simple process and as there are no special skills needed, anyone can do it. All you need to do is have the necessary ingredients and two steps:
Beard Oil
Activated charcoal powder for beard growth
DIY Beard Oil Activated Charcoal for beard growth is probably the simplest recipe you've ever come across. There are various kinds of beard oil available on the market to allow you to use your favorite brand.
Beard oils containing natural ingredients are fantastic as well for making your DIY activated charcoal oil at home. All you need to do is take a decent amount of beard oil, say about a quarter of a cup, and mix it thoroughly with 1 teaspoon of activated charcoal.
Your DIY activated charcoal for beard growth in beard oil is ready to be used when the contents have been perfectly blended. There are no specific rules on when you should use the oil on your beard and the frequency, but it is nice to apply it before showering. The biggest benefit is that when you take a bath, you can clear up the black stuff.
It is quite a simple process to apply DIY beard oil with activated charcoal. You just need to squeeze your hands with a few drops of the product and gently smooth the contents over your beard. For excellent results, ensure that the contents hit the skin under your beard.
Allow it to settle on your face for about 30 minutes after massaging the beard oil with activated charcoal for beard growth. After that, wash it gently with cold or warm water, then dry your hair and a moisturizer.
The freshness of this excellent beard grooming product will always be appreciated by you.
---
Activated Charcoal Beard Shampoo
Another astonishing thing to include in your beard grooming routine is activated charcoal shampoo. It provides amazing benefits that are explained as follows!
Grease-Free Beard
You'll find dirt just washing away when you begin using charcoal beard shampoo. Thanks to the deep cleansing and gently exfoliating properties of the activated charcoal, that means no more skin irritation You will be left, with light hair, and your skin will be in a healthier condition.
2. Soft and Shiny Beard
You'll want to try a charcoal shampoo treatment if you want a squeaky-clean beard and bouncy, shiny strands. Activated charcoal will wash away as many as a hundred times its weight in impurities, making it one of the most incredible hair cleaners.
3. Helps fight infection
Having beard may lead to irritated, oily skin, and even fungal infections. There are two things that can help work out activated charcoal. Before using the shampoo, you can either blend some charcoal into your shampoo or rub a little on your beard or you can simply use an activated charcoal-based beard shampoo.
4. Skin Healing
Activated charcoal is the way to go if you suffer from broken, irritated and itchy skin. The charcoal pulls pollutants directly from the skin, working naturally to make the skin breathe better after every wash, unlike other beard cleaning products.
5. Hair growth
Your beard becomes a part of your skin, too, and that means your beard absorbs oils, dirt, and excess sebum, just like the skin on the rest of your body, all of which can hinder its quality and rate of growth. Activated charcoal cleanses the impurities, lets the hair relax, and gets rid of the sebum. That implies that the pores are left clean, detoxified, and ready to boost your hair growth.
6. Beard Volume
The more the volume, the more the beard looks many. A bulky beard gives you a rebellious look. If you use activated charcoal, dead, thin, and dull hair can be resurrected easily, giving it the thickness and energy, it deserves. The activated charcoal acts to thoroughly cleanse your hair, eliminating impurities efficiently so that your facial hair feels lighter instantly. The very first time you use charcoal shampoo, you will feel how bouncy and attractive your beard looks.
---
Other Charcoal based Products for Beard
There are some products other than beard oil, shampoo and soap that can contain activated charcoal.
Activated Charcoal based Beard Detox Conditioner
A nourishing conditioner containing activated charcoal and a detoxifying formula can help eradicate impurities, rebuilds and protects your beard. It can even help clean bacteria, dirt from the beard, repair skin cells, remove toxins, and can help in growth. A charcoal-based beard conditioner will make your beard soft and manageable. Some people use normal charcoal-based conditioner for beard as well to serve the same purpose.
2. Charcoal based Beard Balm
Charcoal based beard balms are trending these days. These balms help prevent skin from drying up and also moisturize the beard and makes it shiny. It also helps in taming bushy beards. Some people have bushy beard naturally and sometimes it's a part of growing out your beard. This beard can also serve as an over-night conditioner or all-day moisturizer.
3. Charcoal based Beard Gel
Some people prefer to use beard gels for styling their beards. Mostly beard gels are not recommended as they give flaky look and can make the facial hair rough with time. But charcoal-based beard gels are introduced in recent years for styling and grooming purpose.
---
Side Effects of Activated Charcoal
When taken by mouth, short-term activated charcoal is likely healthy for most adults. It is certainly healthy to take long-term activated charcoal by mouth.
A slowing or blockage of the digestive tract, regurgitation into the lungs, and dehydration are more extreme but uncommon side effects.
When applied to the skin or applied to the wounds, activated charcoal is probably safe for most adults.
It is however not good for women who are pregnant or are breast-feeding. It can also cause Gastrointestinal (GI) blockage or sluggish movement of food through the intestine. When taken raw or in any form it can have the following side effects.
Diarrhea is triggered by cancer drug therapy. Irinotecan is a product for cancer that is known to cause diarrhea. Early evidence indicates that in children taking this drug, taking activated charcoal during treatment with irinotecan reduces diarrhea, including serious diarrhea.
Reduced or obstructed liver bile flow (cholestasis). According to some early study findings, taking activated charcoal through the mouth appears to help relieve cholestasis in pregnancy.
Indigestion (dyspepsia): Some researches revealed that for individuals with indigestion, taking certain combination products containing activated charcoal and simethicone, with or without magnesium oxide, can reduce discomfort, bloating, and feelings of fullness. It is uncertain whether it would be beneficial to take activated charcoal alone.
Hangover: In some hangover remedies, activated charcoal is used, but experts are skeptical about how well it could work. It doesn't appear that activated charcoal traps alcohol well.
High cholesterol: Study findings so far do not agree on the efficacy of taking activated charcoal by mouth to reduce blood cholesterol levels.
Healing Wound: Studies are mixed on the use of activated charcoal for wound healing. Some early research suggests that for individuals with venous leg ulcers, that wound was healed by the use of bandages with activated charcoal. But other evidence indicates that activated charcoal does not assist in treating bed sores or ulcers of the venous leg There is a need for more evidence to determine the efficacy of activated charcoal for these uses.
Activated charcoal is an important component that helps increase the growth of your facial hair significantly. It also helps to keep your skin safe, which in turn enhances your attractiveness. All the same, for amazing results, you must ensure that activated charcoal is a part of your beard grooming routine. The product is simple to use and, as far as beard grooming is concerned, it is effective.