Beards and basketball make a glorious combination to represent manhood, sportsmanship, and resilience. Discover the best basketball beards of all time among the NBA players.
Besides being the hormonal response, beards are considered a symbol of masculinity, manliness, patience, and resilience. Explored by a physical education teacher to engage the students indoor in the cold winter months, basketball has become among America's top favorite games since the 19th century. People and often young fans are often mesmerized by the best basketball beards and groom their beards accordingly.
It wouldn't be wrong to say that NBA players with beards have given some of the trendiest and best NBA beards of all time. With the growing trend of basketball beards, players spend a good amount of time grooming their beards. In fact, you can easily find some players with their beard game stronger than the basketball game itself. Beards of different sizes, shapes, and density can be found among the NBA players with beards.
From the glorious history of NBA players, we have chosen some of the best basketball beards. Your next beard style might be from our list of best NBA beards of all time. Let's get into it.
---
1. James Harden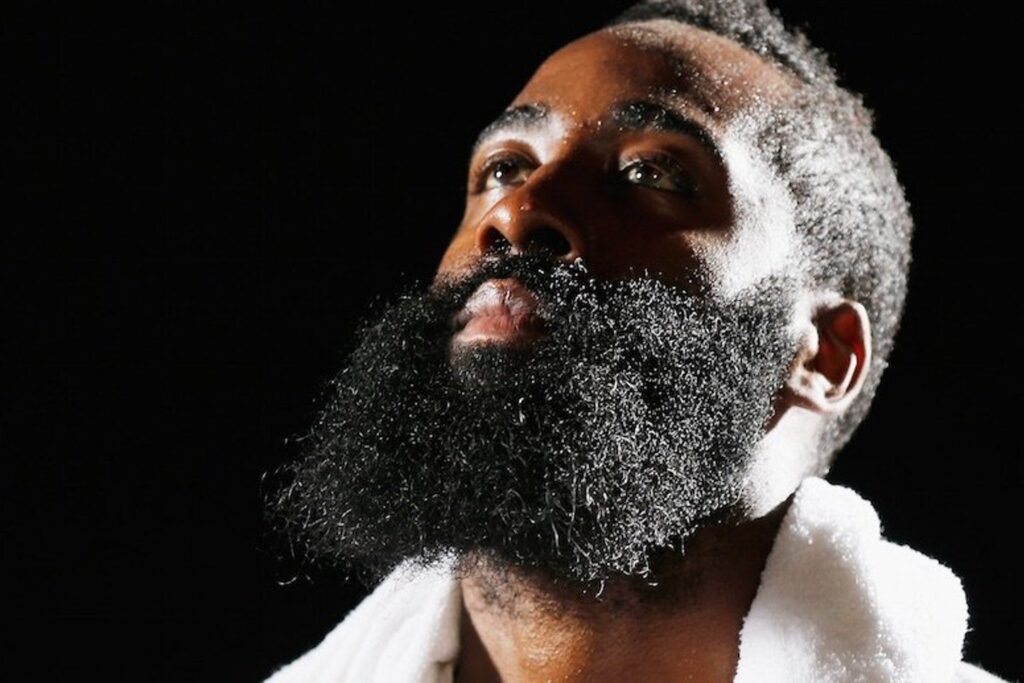 James Harden beard is one of the most famous beards. Many believe that James Harden is a different person without his beard. You might think that James Harden grew the beard to become a dominating player or pay tribute to past basketball icons with beards or there is another epic story behind his beard. Whatsoever, there is something magical about the beard of this Oklahoma's player.
His thick and dense beard make him one of the most respected bearded player of the NBA. And the fact might surprise you that Harden's beard is not premeditated; instead, he regards it to be the result of his laziness. But, it has become the James Harden thing now. The Houston Rockets player started growing his beard in 2009, and it seems like forever now.
---
2. LeBron James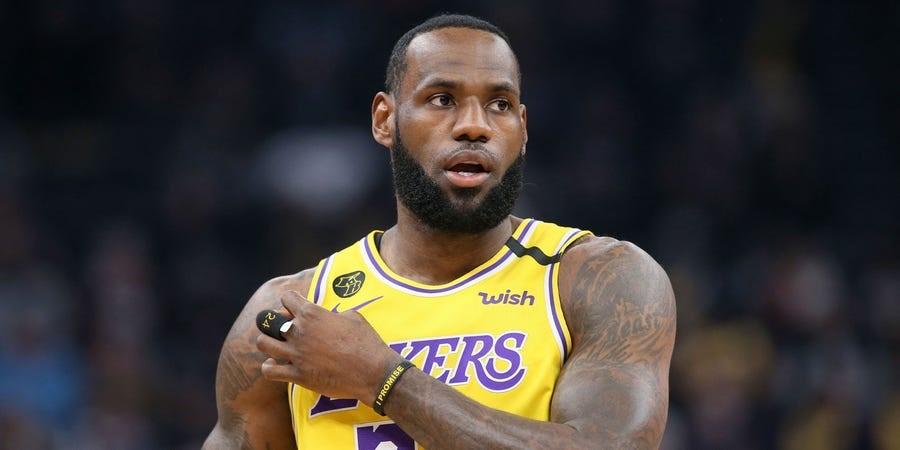 The next name among the players with the best basketball beards is Lebron James. Three-time champion's beard gives youth a message that he might be old in age, but he is still stronger, bigger, and faster. LeBron's beard might not be the greatest of all times, but his beard game is no less than strong.
The Laker is much vocal about his political and social views. He has also proved himself to be great at basketball. The full-length and thorough beard has become his sensational trademark for more than a decade. And the most interesting fact is that the iconic player has barely varied his beard style or length over the last 5 years.
---
3. Nikola Mirotic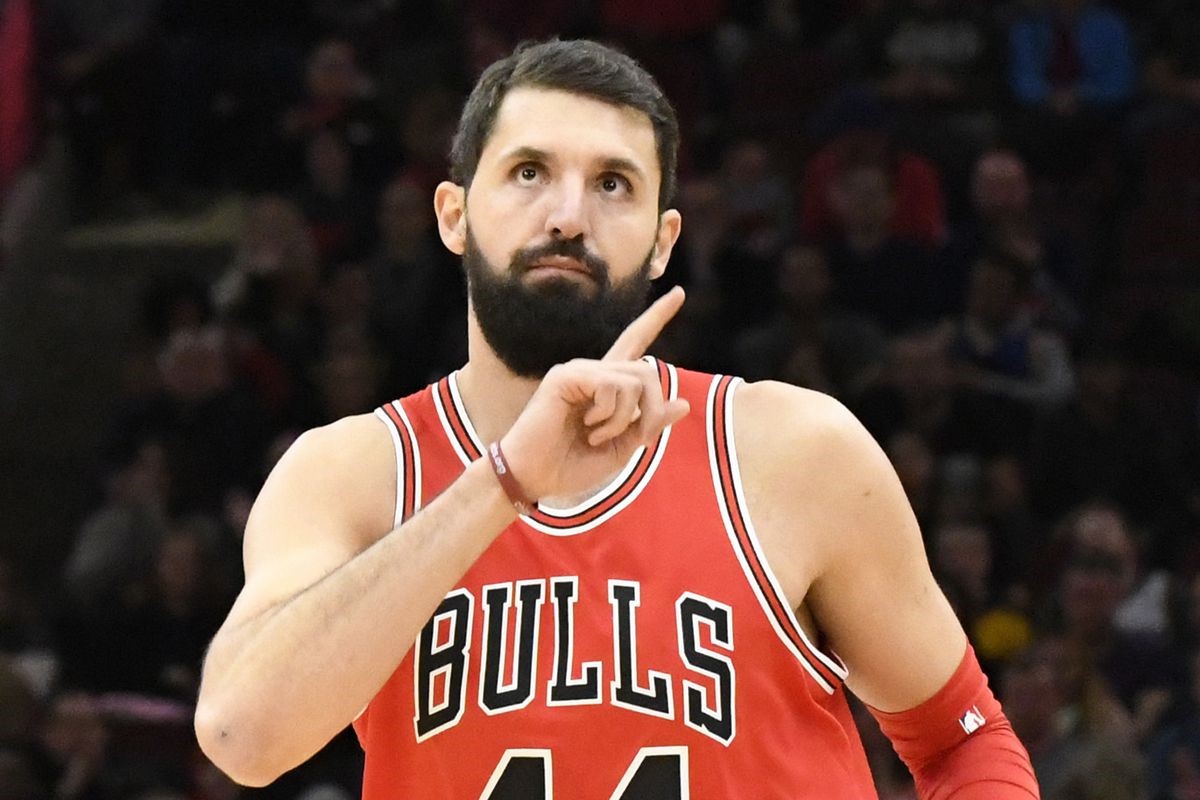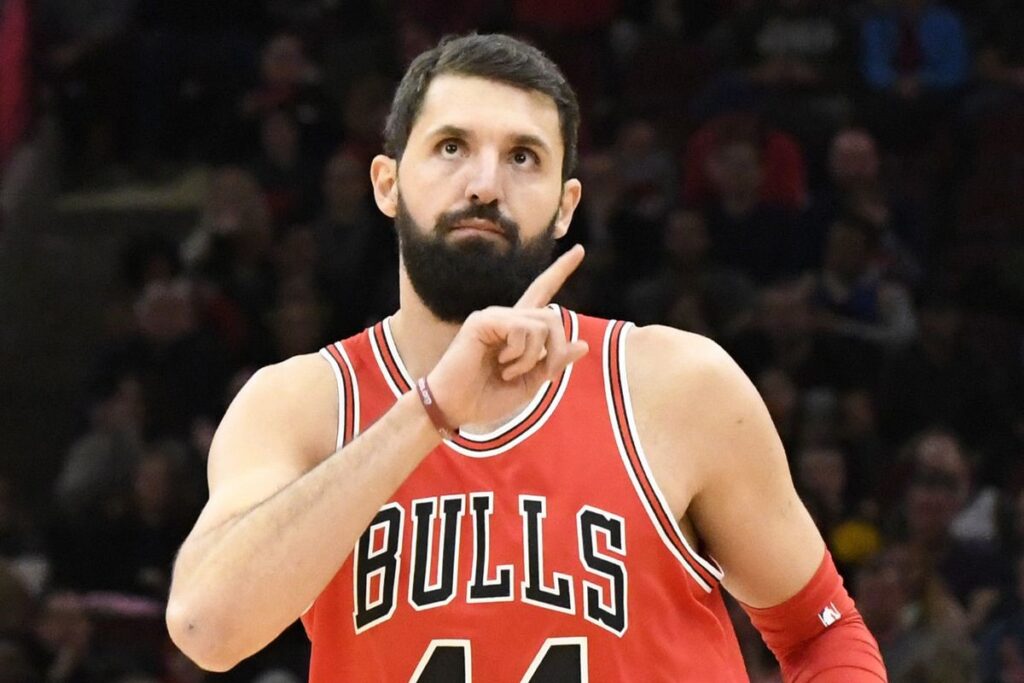 The former NBA player also has one of the best basketball beards. His origin from Yugoslavia, 'the land of the beards,' was well translated in his thick swath of facial hair. He was considered in the top bearded editions of Chicago Bulls at the age of 24.
The player has an on-average score of 20 points. After the season end of 2018-19, the Spanish basketball player shocked the NBA by returning to Europe and joining Barcelona FC. Similarly, he left his fans in sorrow by shaving his beard in 2018.
---
4. Spencer Hawes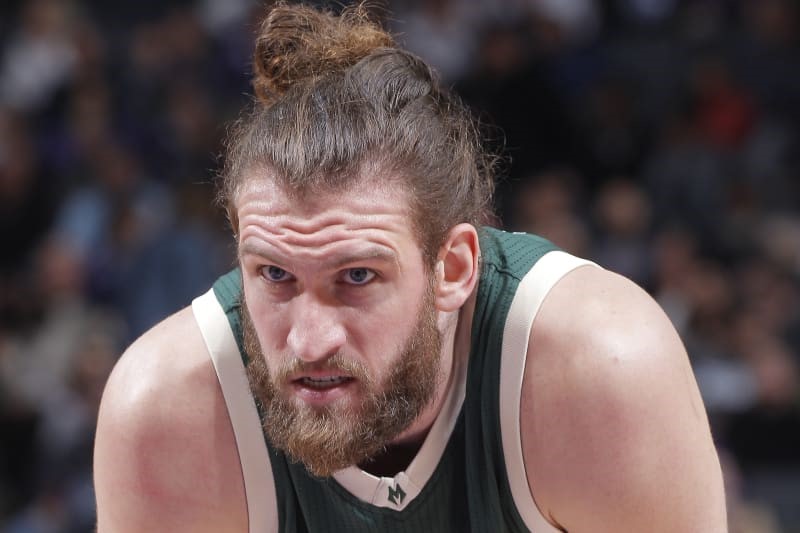 With a career of 12 years from 2007-2019, Spencer Hawes got one of the best basketball beards with style. A well-groomed beard with an added wildness as a head bun has become Hawes's trademark. He received backlash and criticism from the fans for his head bun. But, it won't be wrong to call Spencer Hawes the bun guy with one eye on the ball and one on his beard.
---
5. Joel Freeland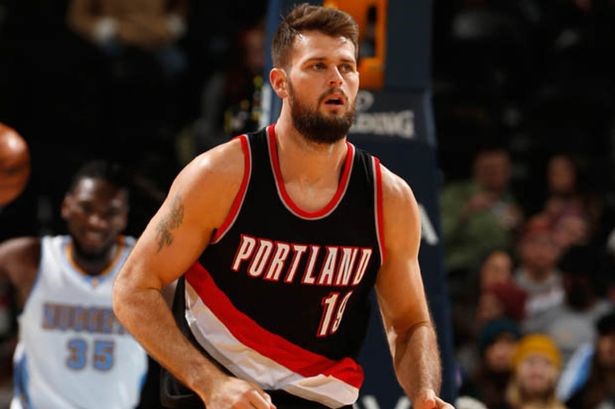 Joel Daniel Freeland, a Britain originated player, didn't get enough time to collect the praise as one of the NBA beard farmers. Portland's player has not just groomed his beard, but his overall look has changed since he entered the league.
The English big man has intelligently opted for pompadour style with a fine and thorough neckline beard that perfectly complement each other. Freeland's hair and beard have not just added to his personality but also made him stand among the best basketball beards.
---
6. Chris Andersen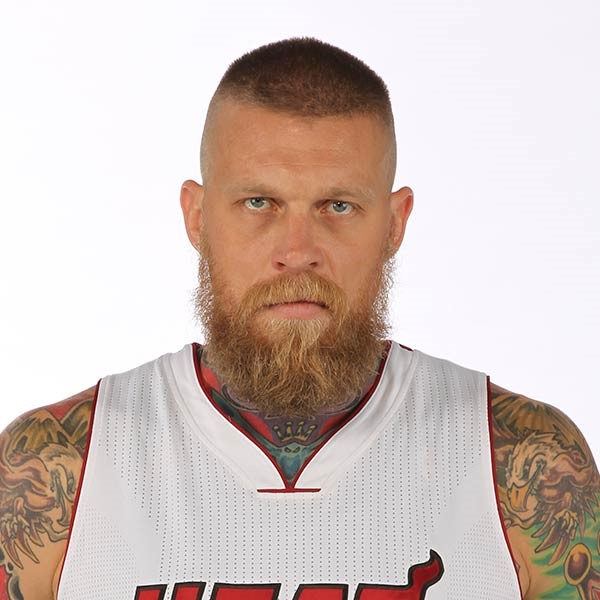 Tattoos, muscles, and beard- three words to define Chris Andersen! The blonde-haired player might have left his basketball game behind, but his beard game is second to none. The birdman has carried a bad boy's persona very well with his unrepressed facial fuzz and tattoos.
The career of 16 seasons of NBA with just 17.7 minutes per game shows the Nugget's player's solidified hustler persona. He was the guy who would dive on the ground for loose balls, fearless of getting hit by offensive rebounds. This NBA's beard will surely be the favorite of many.
---
7. Brett Brown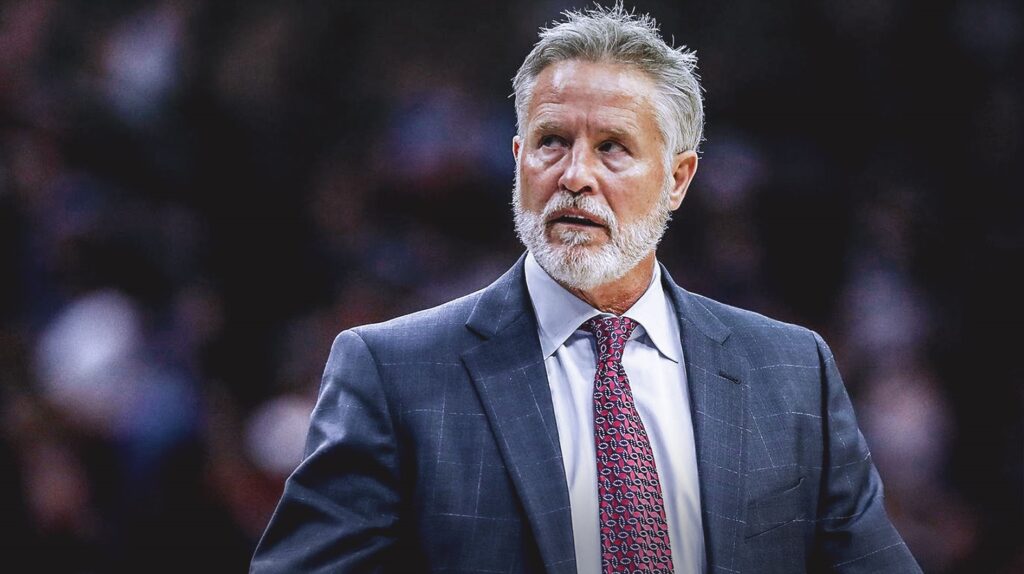 Class, grace, and style together aren't enough to define the 76er's coach's personality. Brett Brown's beard is a symbol of beard with class. He has shown everyone that you can have your beard game strong at any age. Brown's grey, well-groomed, necklined, and thorough beard is the true depiction of masculinity and maturity.
Like James Harden beard, there is no big story behind this graceful coach's beard. In an interview in 2017, he stated that the beard might help him to relax in summers with a pair of shades and a baseball hat, nothing else.
---
8. Jonas Valanciunas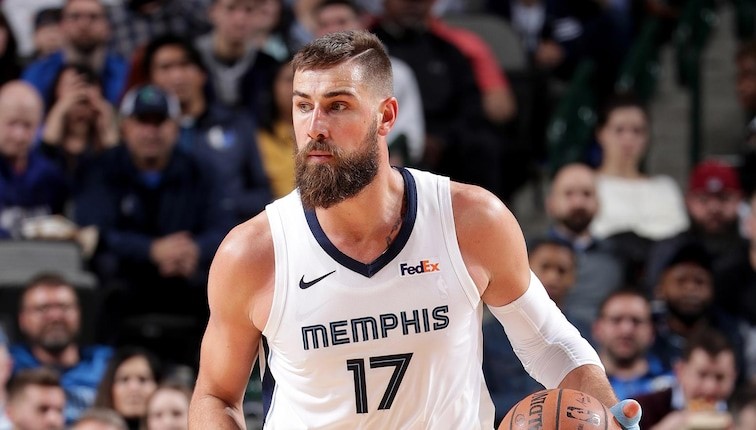 The next on the best basketball beards list is Jonas Valunciunas, a 27-year-old Lithuanian player. Jonas, associated with the Memphis Grizzlies, started his career in 2011. Back in 2015, the Raptor player transformed himself into a bearded guy with a bald head.
The basketball star was welcomed with the new look, but the fans' disappointment was notable for his bald head. Jonas's transformation didn't end here. His bald head kept filling with hair to transform him into a 'long hair, no care' charming man.
---
9. Steven Adams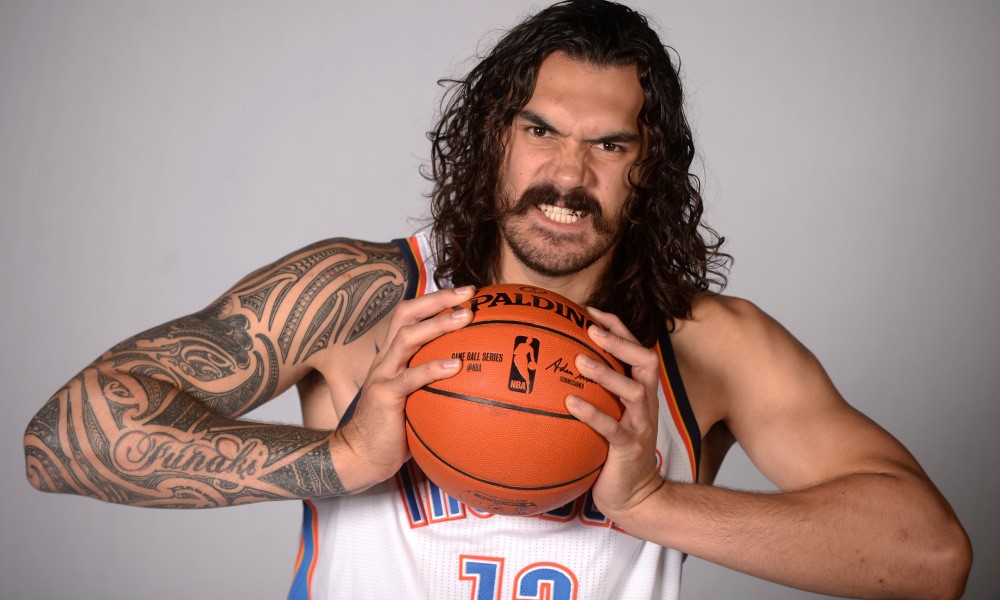 You will find many players spending a hundred bucks every other week to groom their beards or get a haircut. But, the Thunder's players explained his bearded look as an outcome of budget thing. He got tired of paying $60 for every haircut, so he just decided to grow his hair.
The young basketball player is known for his ever-evolving looks. In one season, you will find him with hair all grown and thorough beard, and the very next season will surprise you with a new Steves having a mustache. More than his beard, frequent transformations are the identity of Steven Adams.
---
10. Kyle O'Quin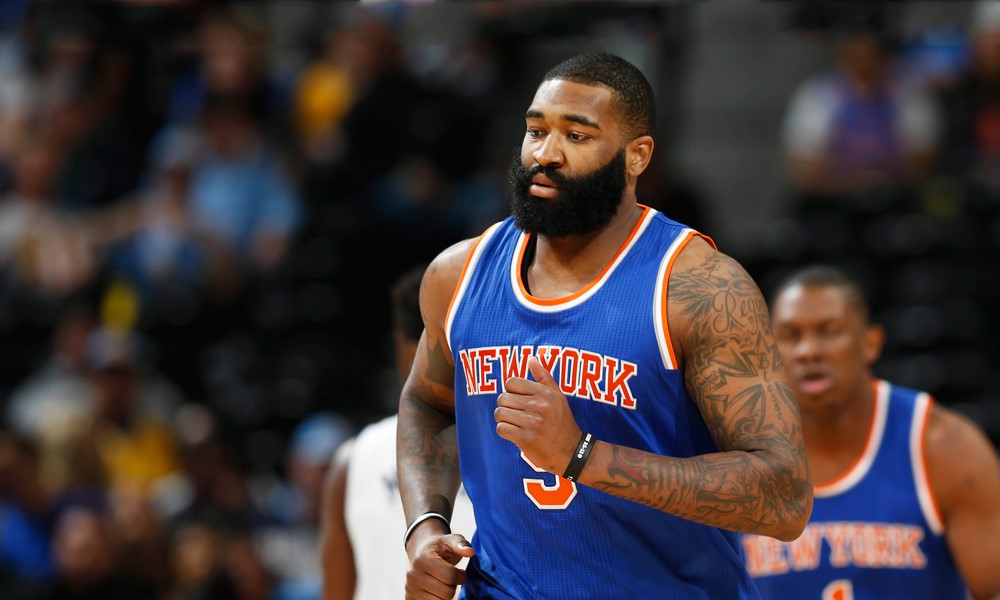 The tall man might not impress you with his play, but the beard game of Kyle O' Quin is strongest among all. One can easily doubt his thorough and dense beard with photoshop. The facial hair's accomplishments of the 76er's are more prominent than his basketball career.
The player shaved his beard in 2014 for fundraising of 'Big Brothers, Big Sisters' in Florida. The facial hair growth genes of this man are tremendous and praiseworthy. If someone asks me to rate this NBA player's beard, no number other than 100 will do the justice.
---
11. Robin Lopez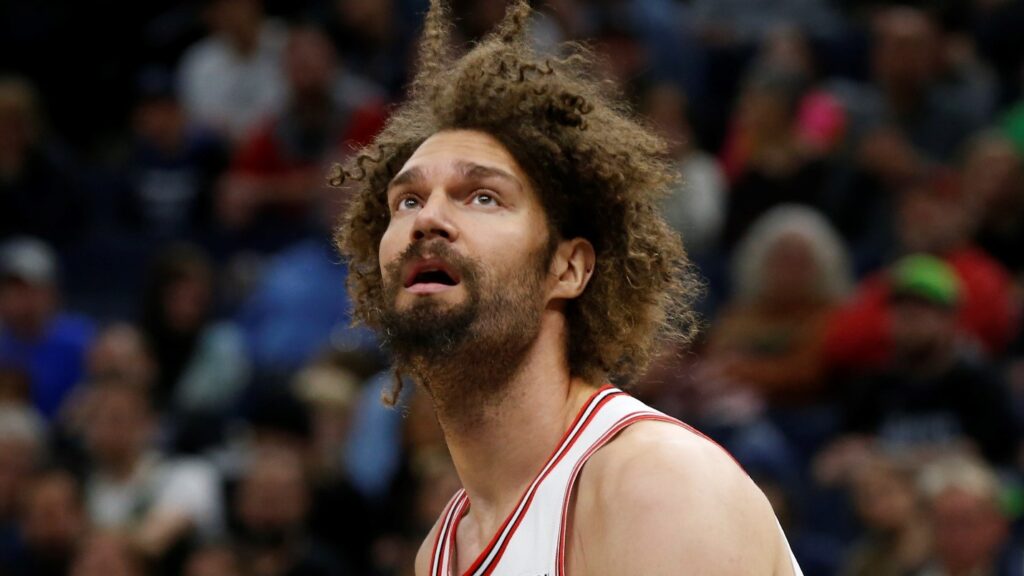 Wildness and basketball well define the personality of Buck's Robin Lopez. The whole career of this NBA player was unbearded, so his beard was hard-to-digest for his fans. Nevertheless, Robin makes a perfect combo of hair and beard and looks like a rock album's cover model.
Like his personality, Robin's game is also not something that goes unnoticed. Robin Lopez and Brook Lopez, twin brothers, played from Bucks in 2019, and it was a union that got a lot of attention. With a thorough beard, dense hair, and basketball game, this reckless looking guy got one of the NBA's best basketball beards.
---
12. Quincy Acy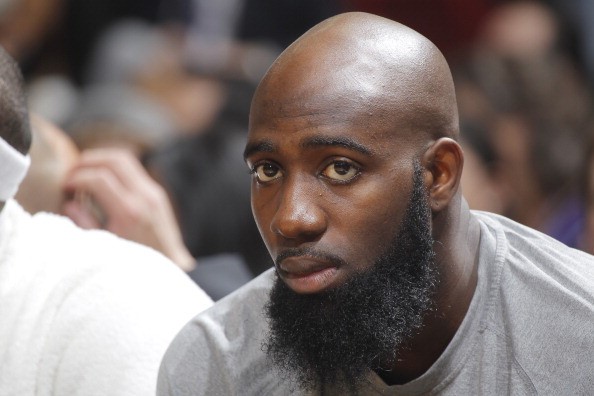 Quincy Acy had one of the strongest beard game among the NBA beards. Sacramento Kings' forward man was well-known for his thick beard until one day, he shaved it. As soon as he uploaded his cleaned shaved video with the naked chin, his fans didn't welcome the initiative. Many reacted with heartbroken comments, e.g.,'I have been living a lie,' and 'Life is nothing but the journey from the cradle to the grave.'
Although the player promised to grow his beard back, the immediate backlash was massive. I would just say that the game would have stronger if the best among NBA players with beards had thought about grooming his mustache as well.
---
13. Reggie Evans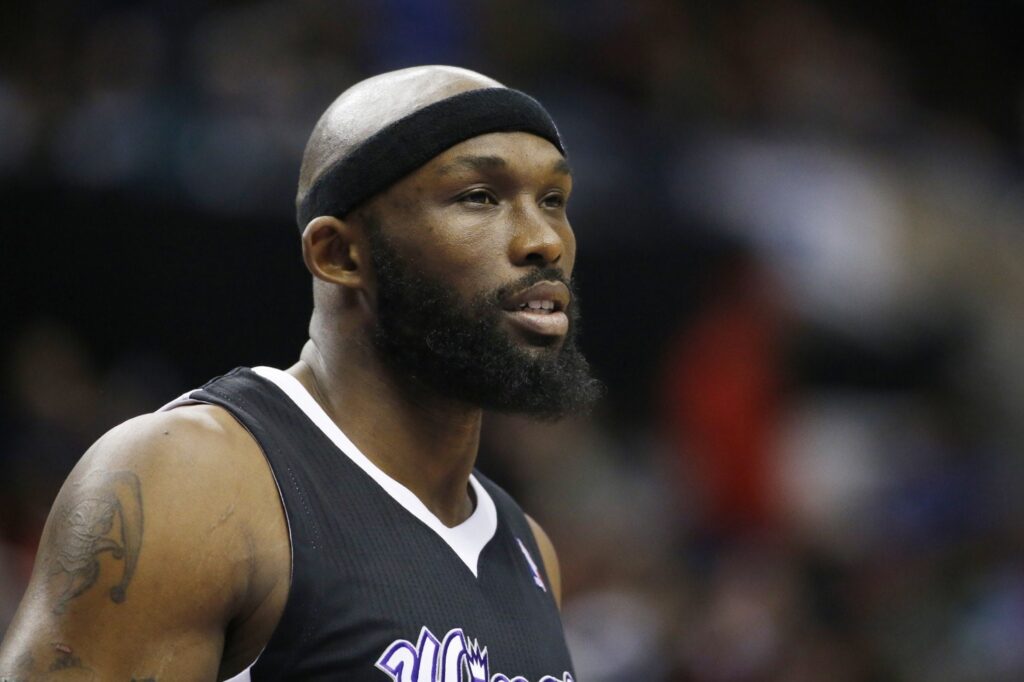 A well-known defensive hustler, Reggie Evans is the next having one of the best basketball beards. Evans is a former professional basketball player in America. He was often recognized for his defensive and rebounding approach. The player had a thick and thorough beard that became the brand identity of Reggie Evans.
The player shaved off his beard in 2013, and people were shocked to see him clean shaved. The clean shaved Evans was a new man, with no resemblance to the old look. The Toronto's player had played a total of 13 seasons and a career spanning from 2002-2015.
---
14. Marcin Gortat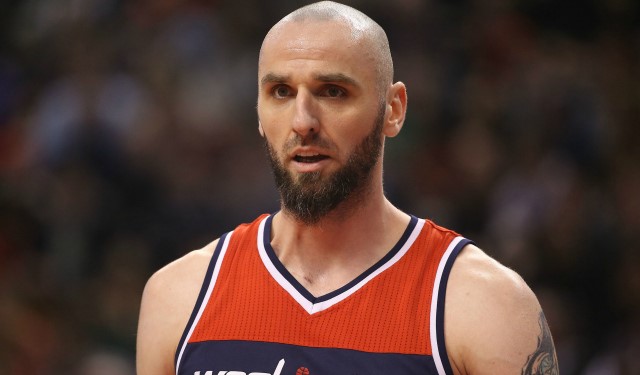 Marcin Gortat was a former basketball player, and his origin was from Poland. Wondering why he is on the list of best basketball beard? He played for the National Basketball Association of America in 2002. The player has a pointed beard aligned with his chin and mohawk head.
His pointed beard and Mohawk head makes his skull look like an edged diamond. There is not a lot to say about his play, but, 'The beard makes a man.' Seems to be the only reason for the prominence he got among NBA players with beards.
---
15. Ronny Turiaf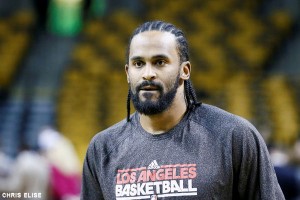 Just like Robin Lopez, the combination of hair and beard is the identity of Ronny Turiaf. He is a French basketball player who had played 10 seasons of NBA.  He had played for Los Angeles Lakers, Golden States, and Minnesota. The beard of Ronny Turiaf is very thick and dense enough to hide anything underneath. It won't be wrong to say that the beard and hair combo of this Laker is many people's goal.
---
16. Drew Gooden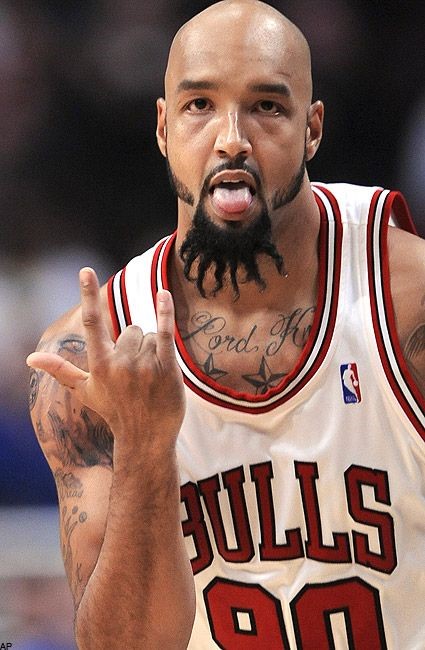 No way less than James Harden beard, Drew Gooden is among the best basketball beards. He is blessed with facial hair growth genes. As we said earlier, that beard symbolizes masculinity, manliness, and character of the bearer. Drew Gooden's beard has undergone crazy transitions throughout his career.
From full thorough beard to creative goatee, and so many other beard transitions and hairstyles, are the identity of Drew Gooden. You would not only love to see him on the basketball court, but his creativity makes him appealing on every other occasion.
---
17. Carlos Boozer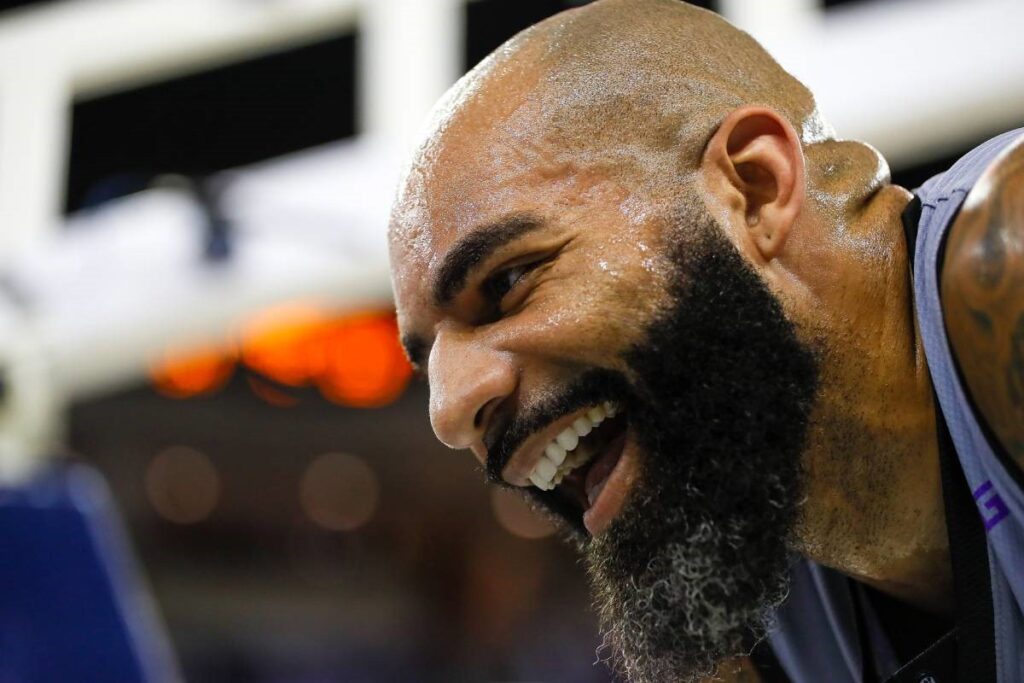 Some get attention on the court, and others get it off the court; Carlos Boozer is among the second type. The Laker's player Boozer's basketball game is way behind the best, but his beard is probably nearest to the best of all.
In 2012, Carlos Boozer painted hairline instead of the bald head was not taken lightly by the basketball fans. It looks like the Laker's player is more into getting attention and praise from anywhere. The combination of a bald head and a deep forest around his face makes him stand among the best basketball beard players.
---
18. Tyson Chandler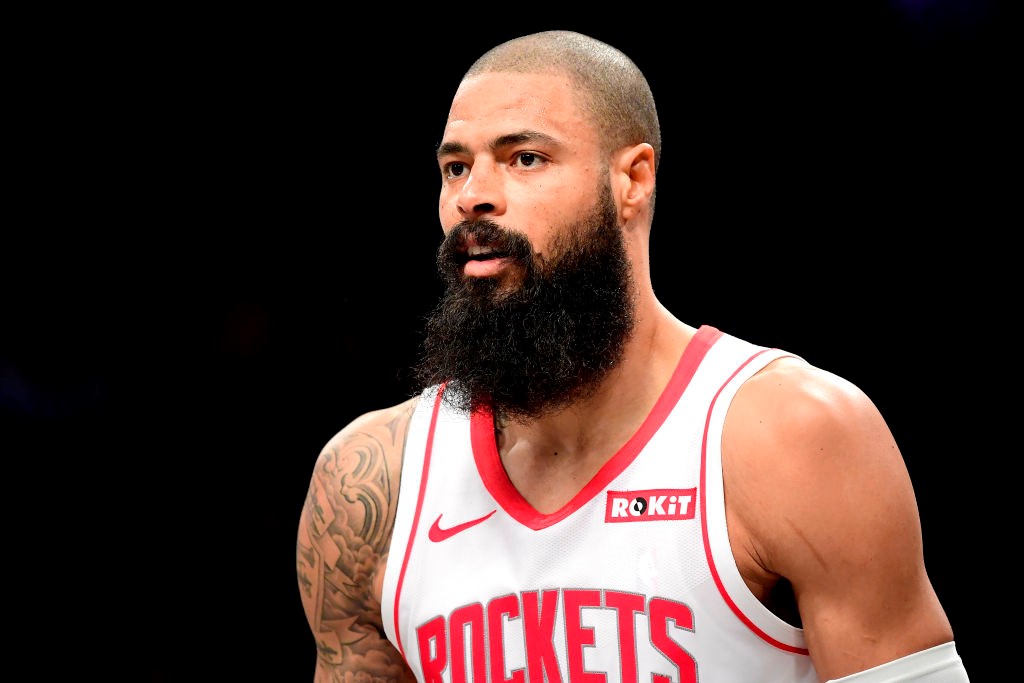 The last pick for best basketball beards is Tyson Chandler. There hides a boy underneath the forest of long beard Tyson Chandler got. When once asked about his feelings about having one of the best NBA beards, Tyson replied that he feels honored for being the one. The player had a long career in the NBA and stood among the few players who had played 19 seasons of NBA.
The tall man of 7'1″ also got a lot of attention like Carlos Boozer when he transformed himself from a haired guy to a bald-headed man. Tyson's full natural beard is undoubtedly something to be reckoned with. If you want to get a beard like Chandler, grow your beard as long as possible.
We have shared the best basketball beards of all shapes and styles. If you are planning to grow your beard, you can easily take inspiration from these best NBA beards of all time.