Are you always using trimmers to groom and tidy your mustaches? Well, the trimmer is not the only option to shape and neat your mustaches. The best top curved mustache scissors are one of the best options. The precision blade made of stainless steel and the top curve will help you in getting a neat look that a professional barber would give you. It is also very helpful in preventing and avoiding skin cuts.
Growing and maintaining mustaches is the game of real men and not everyone can pull this look better. If you grow your mustache and don't take care of it, it will ditch you soon, and instead of looking masculine and manly, you will look like a messy man.
I am enlisting some of the best top curved hair scissors that you can have to get a tidy look!
---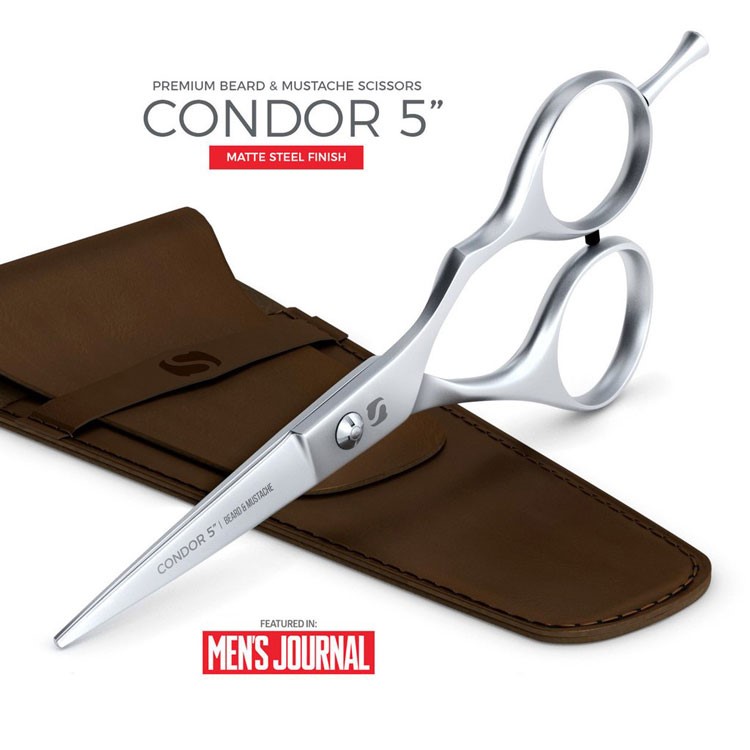 The pair has a length of 5″ in length, which is far more convenient. Without the silicone inserts, the scissors have large finger holes. However, they might be tight for some people. It is made of Japanese J2 420 steel. It can resist moisture and oxidation so you can use them with wet and oiled moustache as well. It helps in maintaining the tips of the top curved moustache. The product is priced $30 on Amazon.
---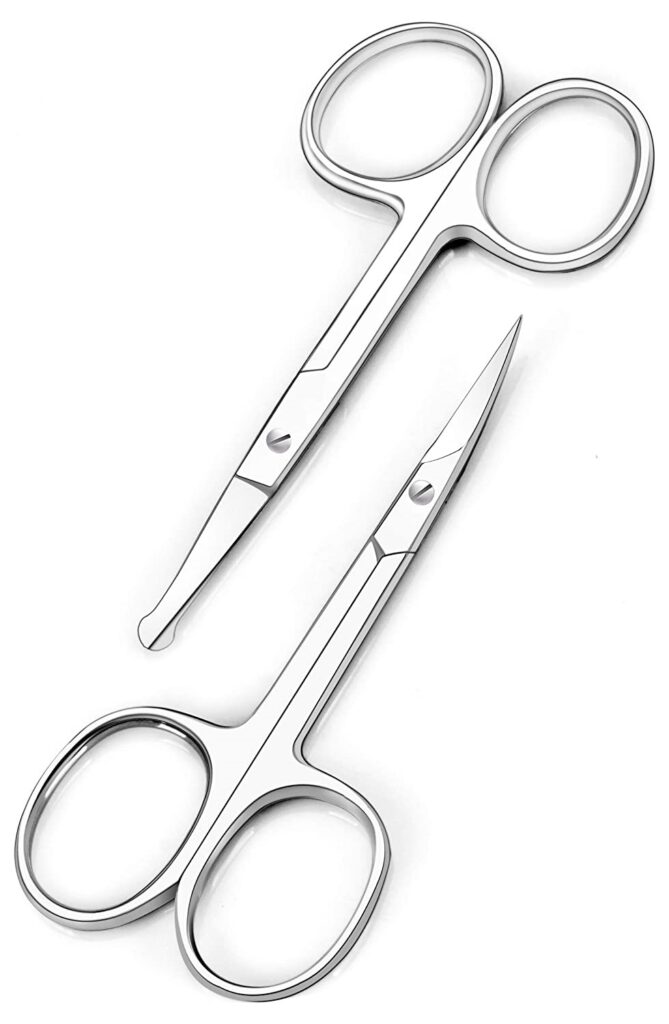 With 74%, 5 star, and 15% 4-star ratings, one of the best top curved mustache scissors available online are the Curved and Rounded Facial Hair Scissors for Men. The product is available on Amazon and the pair can also be used as multipurpose facial hair scissors. It has a sharp cutting edge with a curved tip that helps you get the smaller hair in your mustache. They are easy to carry and handle. The 100% stainless steel scissors are available for $9.99 in black color, and $11.99 in silver color.
---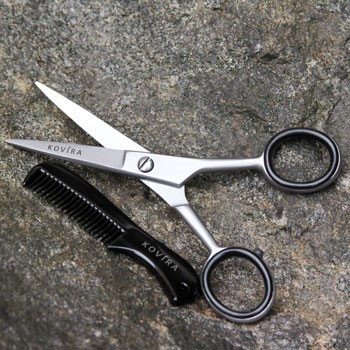 One of the most convenient products with mustache comb and scissors is priced at $25. The scissors not only come with a comb it also has a neat little faux-leather pouch. Which makes it very convenient to carry during travelling.
---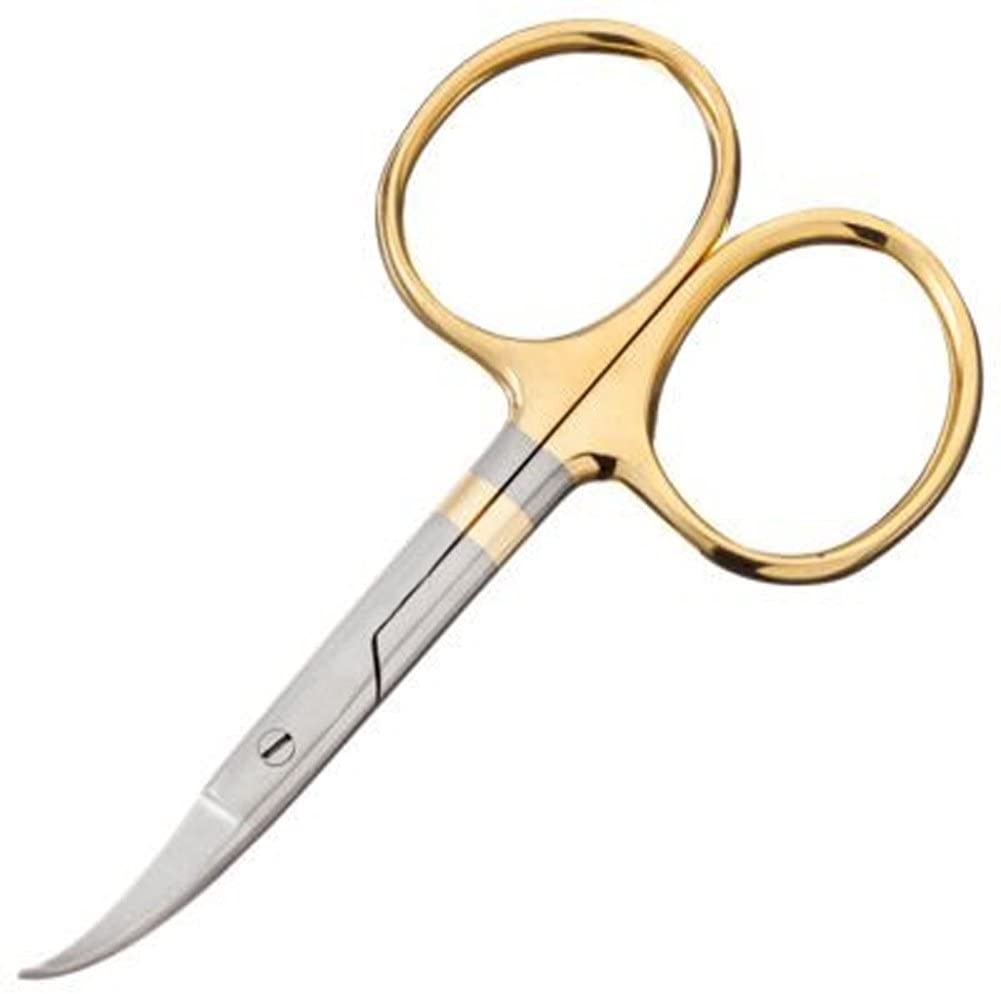 Another men's mustache scissors that you might like if you need to groom is Dr. Slick All Purpose Scissors. The 4.0-inch small pair of scissors is very sleek in maintaining the mustache hair, but it is a pair of multipurpose facial hair scissors. Sharp cutting edges with rounded and curved tips offering accuracy and can help trim small parts like nose hair, ear hair, mustache, and others. The product is available for $12.98 on Amazon. The product is rated 5 stars by 89% of its buyer while 4 stars by the 6% of the buyers.
---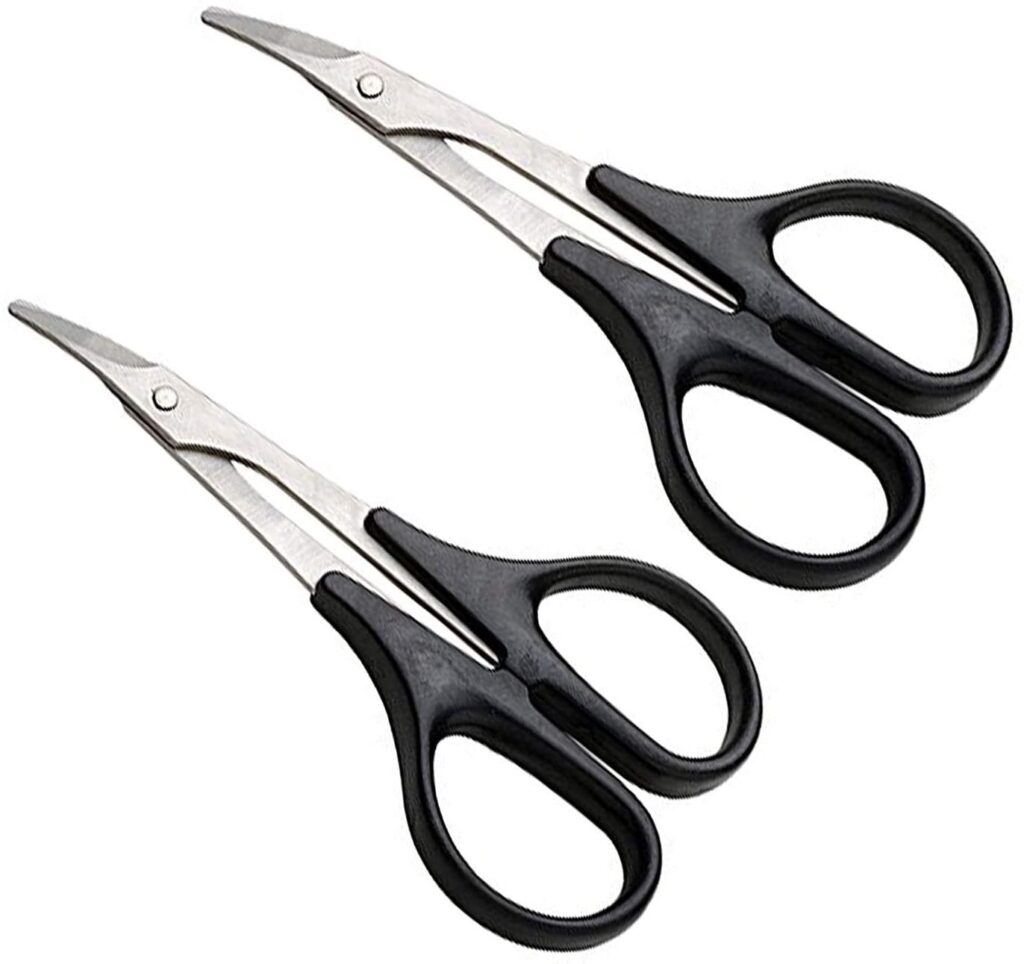 This consists of a pack of two top curved mustache scissors. The stainless steel scissors with curved tips save your time and make smooth cuts. The product has 85% 5-star ratings and 9% 4-star ratings by buyers. It is available for $10.89 and it is very convenient to carry during traveling as well.
---
You can choose from a wide variety of rough mustache scissors which contain a wide variety of mustache comb and scissors. The products are priced high but the quality is unmatchable. Rough Stache Scissors are used by professionals around the world to trim and groom mustaches.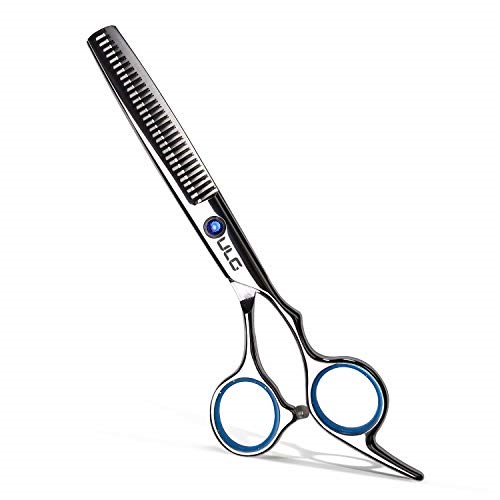 ---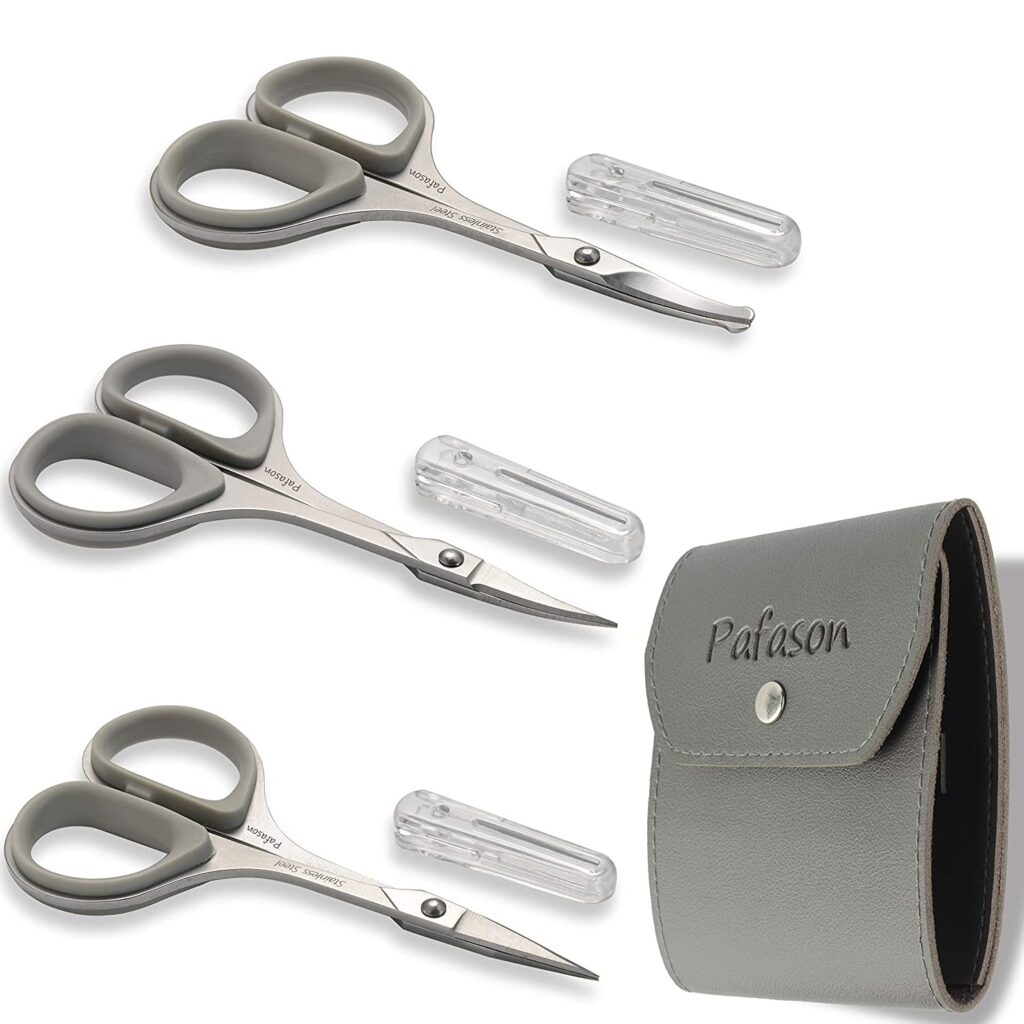 Well, this is one of my personal favorites, with 4.7 ratings and best seller top curved mustache scissors. The product is priced at $12.99 on Amazon. The blade is curved and ultrasharp. The alignment of the top curved blade is perfect which makes it easy to open and close. The set contains three scissors that can be used as general facial hair scissors.
The pointed tip is curved which helps in preventing the skin from any cuts. The polished stainless steel is easy to sterilize and carry during traveling. The design is beautiful and has good size finger holes so you can grab it easily.
These top curved mustache scissors can also be used for nose hair, beards, eyebrows, dead skin, and fingernails. The most interesting facet of this product that I like is that it has protective covers which keep the scissors clean.
---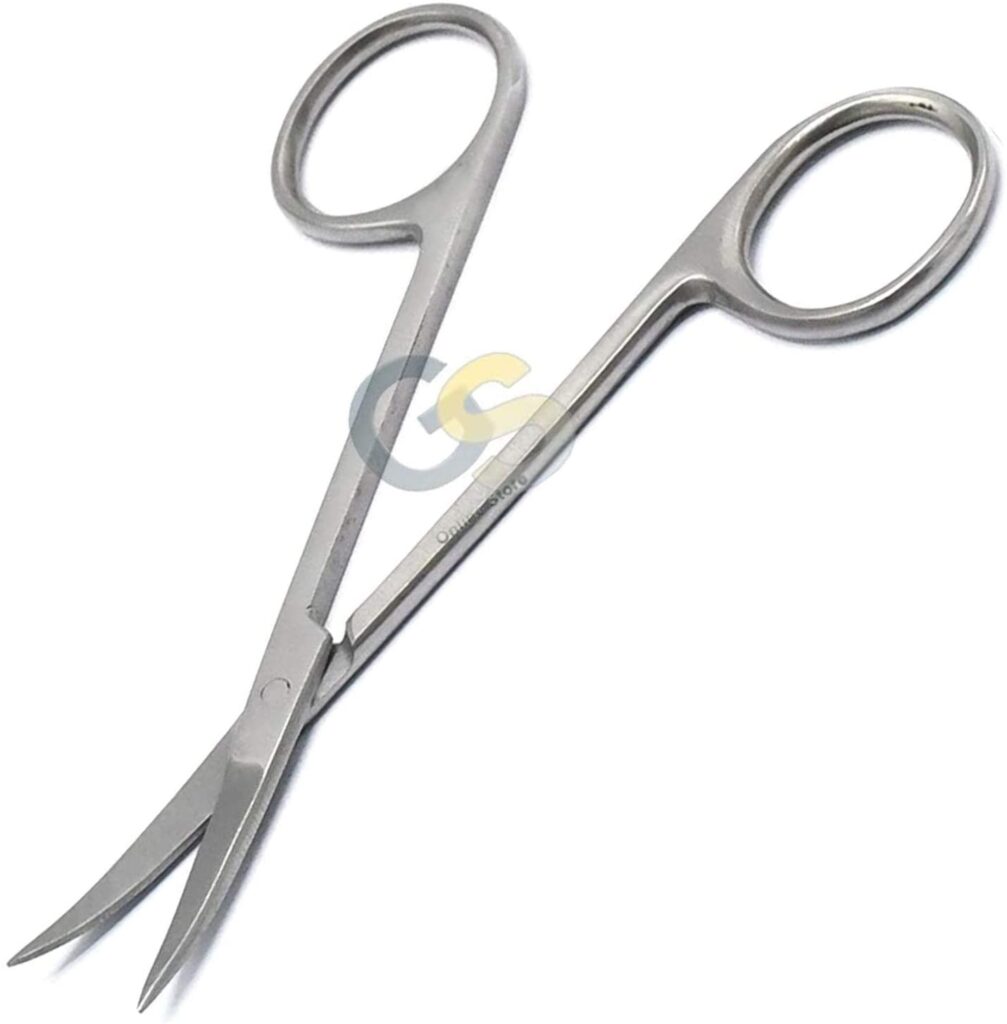 This top curved mustache scissors is very affordable and suitable for multipurpose. It can be used to trim eyebrows, nose hair, mustache, beard hairline, and so on. The steel is high quality and is rustproof and thus reliable. The product is priced at $5.97 and rated around 3.8. The size makes the product convenient and portable.
---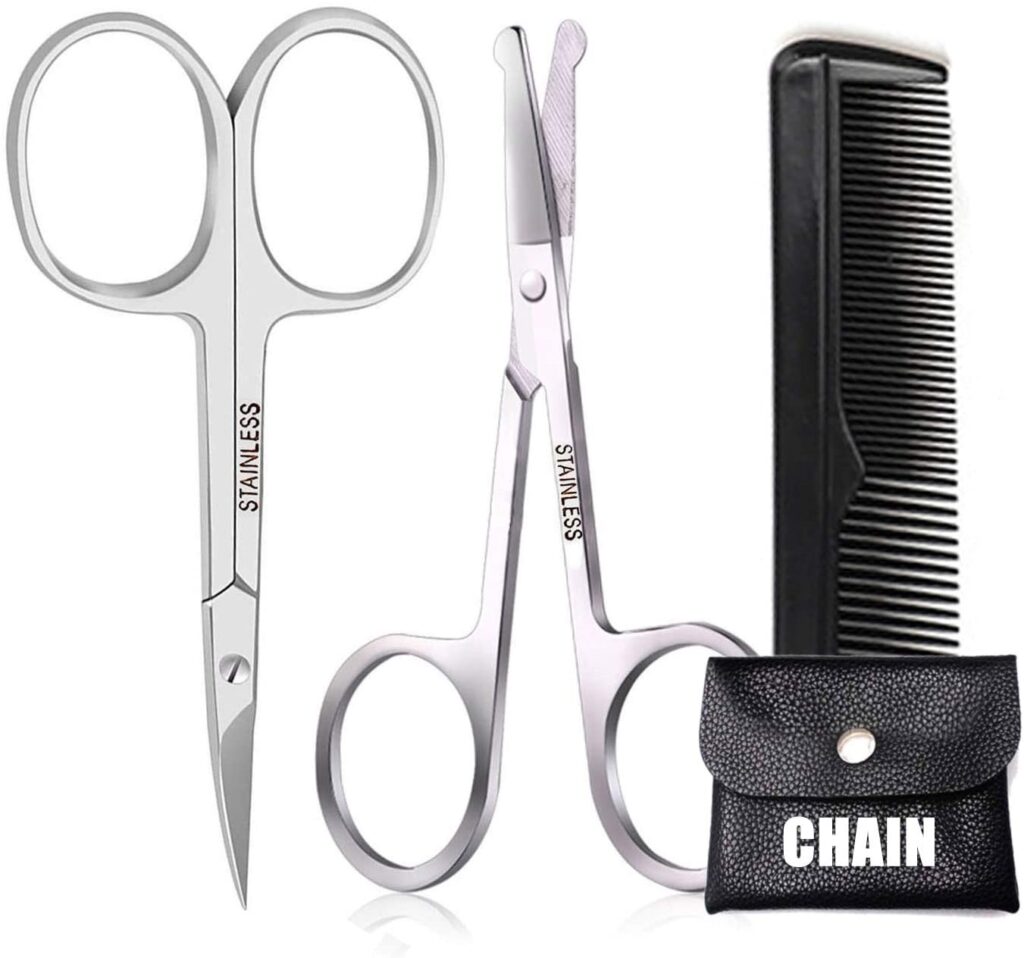 This baby is one of my favorites because it contains a mustache comb and scissors together. The set contains 2 facial hair scissors that will cater to your grooming needs. The sharp tip with curves helps in getting the accurate shape of mustache, beard, eyelashes, nose hair, and ear hair, etc.
This multipurpose scissor can also be used for surgical purposes as it never gets tarnished or rusty due to high-quality stainless steel. It is very easy to handle and thus is suitable for both left and right-handed people.
---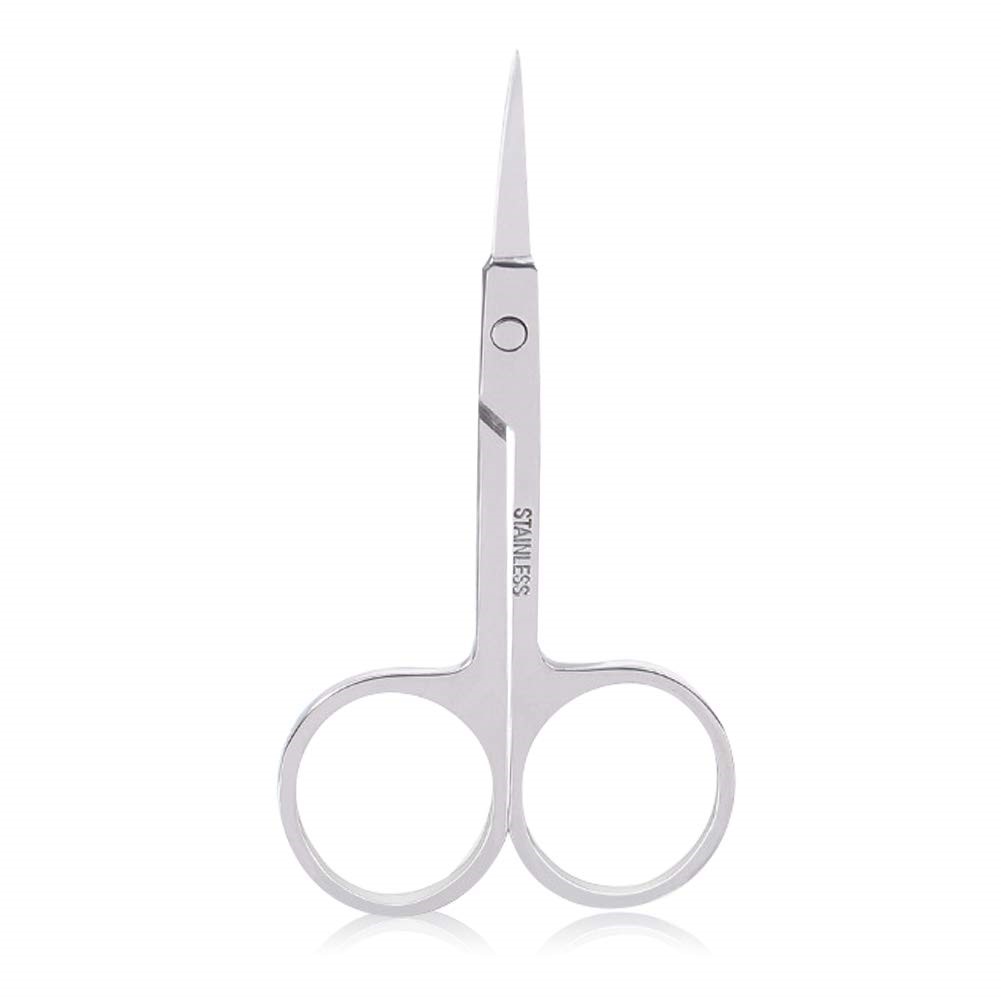 Another affordable, high rated product priced around $7.99 with almost 80% rating near 5. The tip is curved and thus gives you smooth and professional trimming
---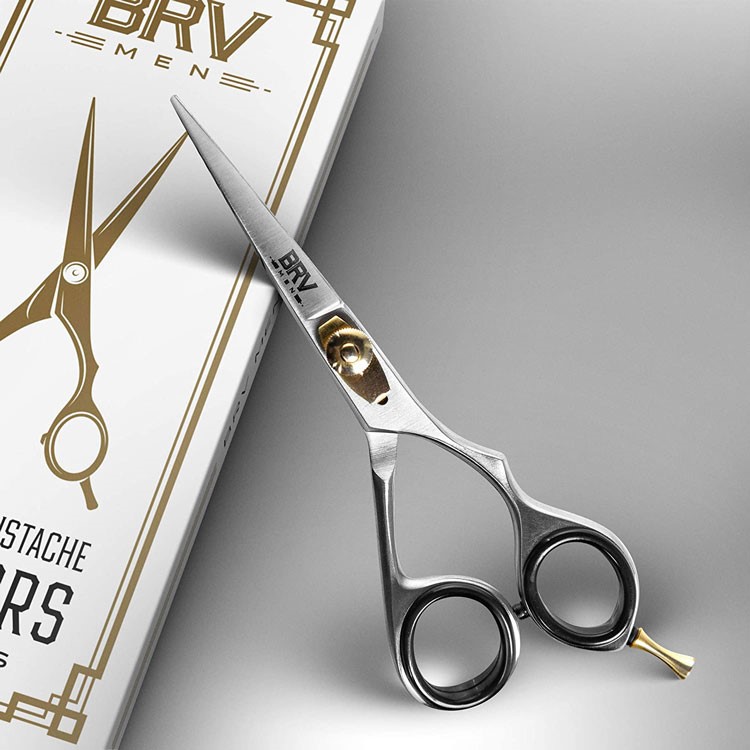 The product is slightly longer than normal top curved mustache scissors. It is priced $25 and has very impressive rating on Amazon. The barber shears help you reach the tips of your mustache.
Hope this article was informative for you if you have top curved mustaches and we bet if you don't have a top curved mustache you are planning to have one!