Cricketers and beards together have a long history in the game of cricket. And, therefore, it would be interesting to see who have the best beard in cricket. In back days, the men preferred to stay clean-shaven or keep a long mustache. However, nowadays, the trend has completely changed. The current generation prefers to keep a full-bearded face with a mane that is trimmed neatly. The major influence over common people behind this belief is Celebrities.
As we have observed over the years, the trend of beard styles has changed a lot. Being an American, I obviously know a little to nothing about the sport. But, it was interesting for me to follow cricketers basis their beards (weird criteria for fandom, ain't it?).
Since a couple of years back, cricketers with beards have had iconic statuses in cricket, whether it's WG Grace's thick beard or Hasim Amla's spade beard.
The cricketers have started to have this crazy obsession with having beards. There were only a handful of cricketers who had beards at the start, but the number of bearded cricketers is increasing with every passing day. It's not only about Muslim cricketers are seen with beards because of their religion, but the impact is far broader than that.
What's the reason for so much craziness concerning bearded cricketers? It is because people take it as a sign of manliness; whether for religious reasons, comfort or fashion, the beard continues to have its remarkable place in the traditional game of cricket.
So, here we are going to talk about some of the modern-day warriors of the game – the players having the best beard in cricket. Have a look!
Also Read: Best Major League Baseball Beards
---
1. W.G.Grace (England)
How can we start the list and forget the legend who played First-Class cricket for a record 44 seasons? Being an American, such records are hard to not come across during the research. Yes, we are talking about W.G.Grace – also known as 'The Doctor' or 'The Champion.' He was a well-known cricketer with exceptional cricket abilities from Victorian England.
Moreover, one more reason for his popularity is his most iconic beard in cricket history. He is remembered equally for his thick mane that occupied the lower part of his face. W.G.Grace is considered to have the best beard in cricket history. Even today, crowds that flock to stadiums in England and Australia try to copy the fake beards in memory of the great man.
Grace had two triple-centuries in first-class cricket in 1876. Further he made 2000 first-class runs in a season in 1871. He was also the first to make 1000 runs in May 1895, and probably he was the only man from England to replace the bails after being bowled and carry on his innings. Further he made 50,000 first-class runs in England. W.G.Grace made 152 runs against Australia at The Oval in 1880. He again made a century in a Test against Australia at the Oval in 1886.
He died in 1915 at his home due to a heart attack in an air raid in Kent. He was buried three days later at Elmers End Cemetery.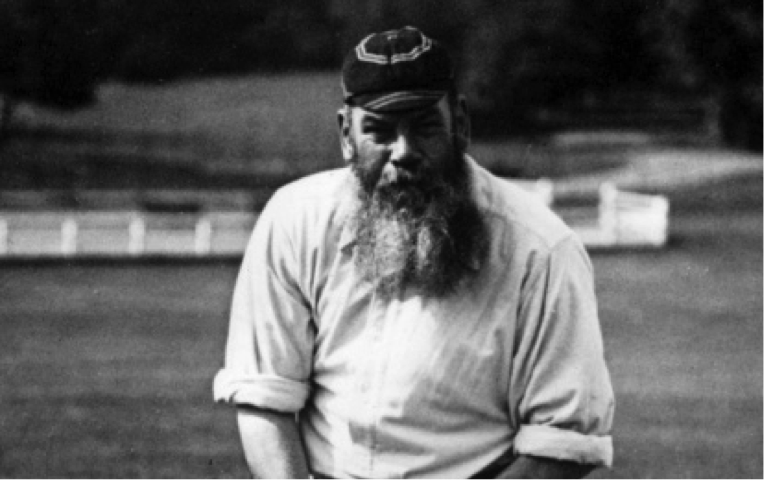 ---
2. Mike Brearley (England)
Amongst the best beard cricket players of all time, Mike Brearley, England's captain, is essential to be on the list. He was the captain of the England team in 31 Tests between 1977 and 1981. During his captaincy, the team won 18 of those matches, which leads to a high success rate. He was highly known for his management skills, as it helped draw the best from the players in his team.
He had been experimental and innovative with his looks, too, like he wore a 'skull cap' under his England cap in 1977. It had a plastic protector with two side pieces protecting his temples. Later it got popular among other cricket teams too.
Initially, this handsome mane was usually clean-shaven, but he somehow decided to have a spikier image for the 1979-80 series in Australia and cultivated an impressive beard. He adopted the look by taking inspiration from some on-going beard styles at that time. It wasn't a great success in his image branding as he was trolled quickly by the name of 'Ayatollah' (who was a bearded Iranian leader at that time.) Not only this, but the cricket team lost all three Tests. But, this bearded look suited him a lot and was adopted later by many.
After he retired from professional cricket, he pursued his passion as a writer and psychoanalyst. He served the British Psychoanalytical Society as the President from 2008 to 2010.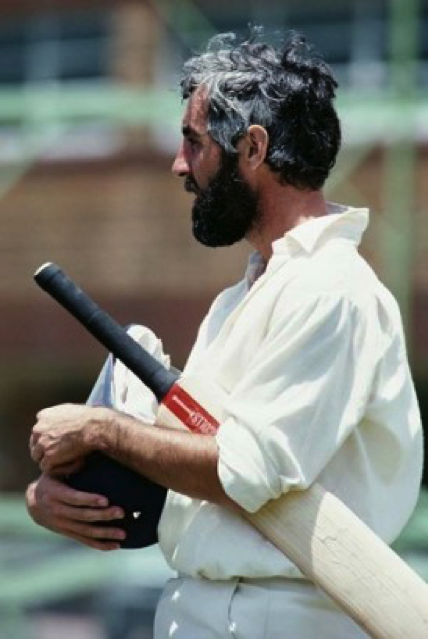 ---
3. Saeed Anwar (Pakistan)
Saeed Anwar is one of Pakistan's notable and finest opening batsmen ever. Undoubtedly, the best innings of Anwar in ODIs were 194 against India at Chennai in 1997. The notable part was that no other Pakistani batsman could cross 39 in the innings. Saeed Anwar's remarkable 194 was the highest ODI score for the next 13 years, and it was a massive record for that time.
Apart from all the fame, respect, and success he got, somehow, he had to face some devastating losses in his personal life. Pakistan defeated Bangladesh in the Asian Test Championship in 2001. Anwar himself scored 101 in it, and the match got over in three days. It was the first time that five batsmen have ever scored centuries in the same Test innings. It was time for utter celebration, but Saeed and his family were mourning. Because his three-year-old daughter, named Bismah, had passed away that day, she suffered from some chronic illness and lost her life that day.
Bismah's death was a turning point in Anwar's life. At that time, he grew out a full-fledged beard and turned towards religion. His already established fame, the diverse style of preaching Islam, and a magnificent plus innocent bearded look urged youngsters to look to religion rather than films. He left cricket after the 2003 World Cup.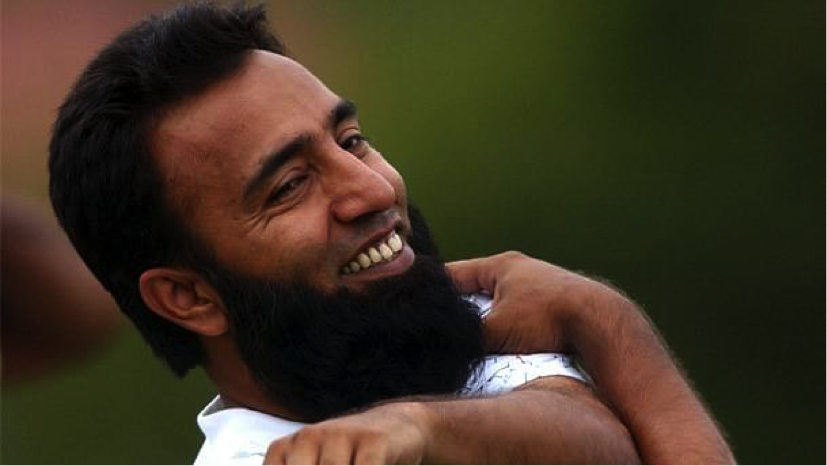 ---
4. Moeen Ali (England)
Moeen Munir Ali, also known as Moeen Ali, is a famous English international cricketer. He is a magnificent all-rounder, a left-handed batsman, and a right-arm off-spinner. Not only he represents England in international cricket, but he also plays county cricket for Warwickshire. He was among the Cricketers of the Year in 2015. On 8 September 2020, Ali captained England for the first time in a T20I match.
But the core reason for his popularity is not limited to this only; he is quite prominent for following his religion rigorously, as you can see him with a full-fledged jet-black beard in cricket.
There are already dozens of players rocking the beard game across the world in various teams. But Moeen is known to be one of the best ones, although he is quite late among the cricketers who have best beard in cricket. He is lucky to have a generous spreading of facial hair, which is getting longer day-by-day. And who knows, one day he may beat Hashim Amla's and W.G.Grace's beard length swiftly.
Even Twitter couldn't help to ignore his beard game. Don't you know? When Ali bowled out Pankaj Singh to win a crucial match, a new crazy #hashtag started trending on Twitter, i.e., #TheBeardThatsFeared. He gained perfect attention from all corners of the globe, and he has a huge fan base from both sides of the world. One can easily say that he is an inspiration to the future beard cricket players.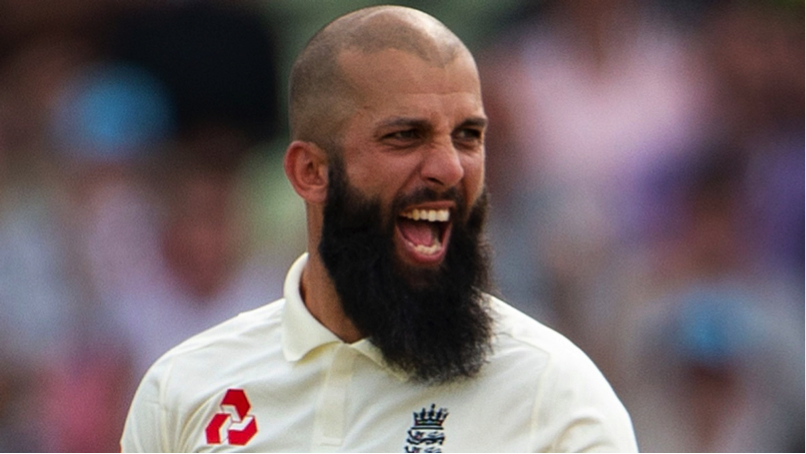 Also Read: Best NBA Basketball Beards
---
5. Hashim Amla (South Africa)
If you want to see one of the most glorified beard styles of all times in the International cricket history, it would be none other than but Hashim Amla's. He is the only cricketer who can challenge W.G. Grace in the top beard race in cricket. Hashim Mohammed Amla, also known as Hashim Amla is a former International cricketer for South Africa.
He is a record-holder cricketer for having the fastest ever to score 2000, 3000, 4000, 5000, 6000, and 7000 ODI runs. Moreover, he is also the fastest cricketer to reach 10 ODI centuries. Amla serves as South Africa's Test captain from June 2014 to January 2016. On 8 August 2019, he announced his retirement from international cricket career.
He has always been known for his religious influence in this remarkable career span, calm & composed nature, and spade beard. His true fans often used to come up with similar beard-wigs to support him when he played in South Africa. Some other international bearded cricketers also had similar styled-beards irrespective of religion, like Wayne Parnell, Imran Tahir, and Moeen Ali.
Talking about Amla's influence, I'm narrating an incident here. Aleem Dar (Pakistani cricket umpire and former cricketer) came to the Kennington Oval for the first warm-up Champions Trophy match between India and New Zealand; everybody was surprised by his brand new 'beard' look as Aleem was always clean-shaven before that.
After the match, Aleem Dar gave an interview and stated that Hashim Amla asked him to grow his beard as per the Islamic way. Aleem said he was thinking of growing a beard for quite some time, and then Amla asked him to do this and motivated him a lot. And then he followed the finest cricketer's advice. Hashim Amla is no doubt one of the best beard in cricket.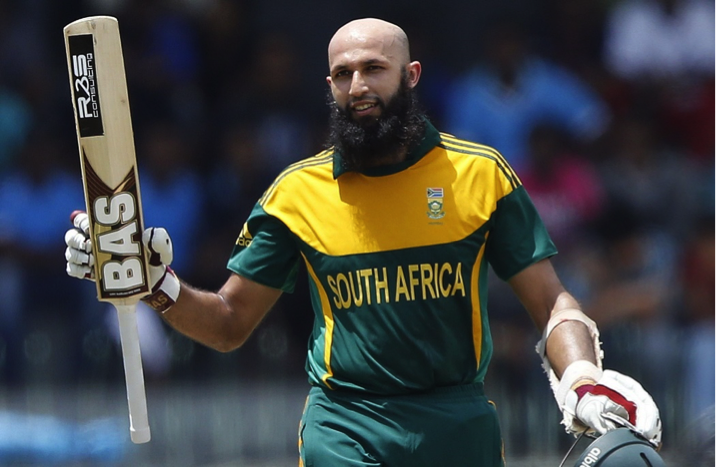 ---
6. Daniel Vettori (New Zealand)
What we call a true transformation is – Daniel Vettori's bearded look! Daniel Luca Vettori, also known as Daniel Vettori, is a former New Zealand cricketer and currently working as the spin bowling coach of the Bangladesh national cricket team. He had been the New Zealand team captain between 2007 and 2011 and was the youngest player to represent New Zealand in Test cricket. Vettori took retirement from international cricket in the 2015 Cricket World Cup.
We got to see his first bearded look in January 2020, which created a massive difference in his overall appearance. A commentator, Matt Heath, commented sarcastically on Vettori's new look that he started as Harry Potter, and now he's turning into Dumbledore. He got a great backlash and trolling on his brand-new look as the beard was quite long.
But trust me, with time as he adjusted his beard, undoubtedly, he pulled it off amazingly than the other bearded cricketers in the best possible manner. He thus easily made to my list of the best beard in cricket. Not only has this, but soft-spoken nature and down-to-earth attitude along with this heart-throbbing bearded look make him so appealing to the opposite genders.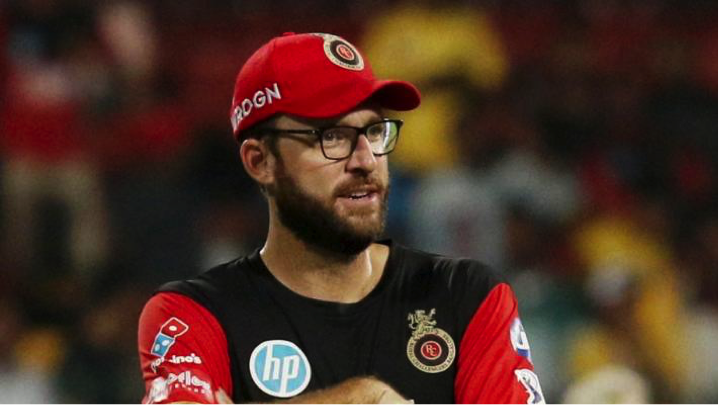 ---
7. Viv Richards (West Indies)
Viv Richards needs no introduction, the legendary batsman from West Indies have had a perfect and iconic beard. He always had a prominent command on the cricket field. He was a fashion icon and made a fashion statement with his beard. His relaxed stance, chewing gum, and opposite bowlers, friendly, light-hearted nature makes him one of his kind. His beard is as famous as he is!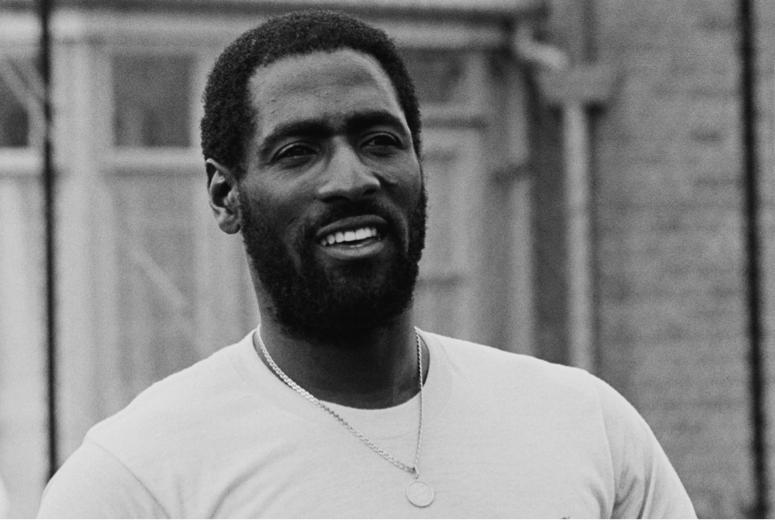 ---
8. Bishan Singh Bedi (India)
Although Sikhs are usually spotted with beards. But Bishan Singh Bedi is the one who carried his beard like no one else. He has had undoubtedly the best beard in the history of Indian cricket. He ruled the test cricket as a left-arm spinner from 1966 to 1979. He took 266 wickets with a total of 67 tests.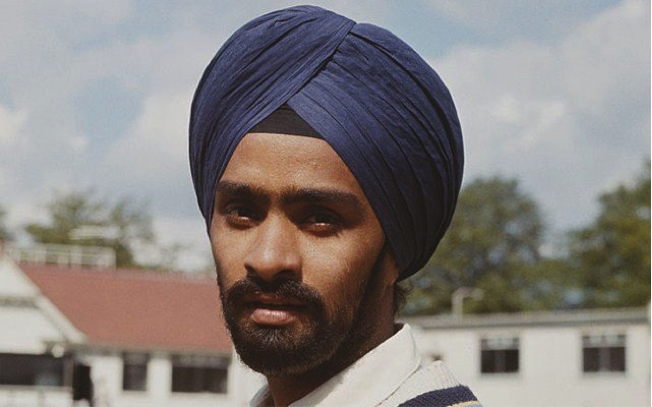 ---
9. Virat Kohli (India)
Who in the cricketing world doesn't know Virat Kohli? The most stylish and dazzling player of the modern cricket. His style and gestures are a global cricket icon.
He is the top choice for many brands and they prefer him to be the ambassador of their brand. He is the most popular Indian cricket team captain and has looks better than any Bollywood actor.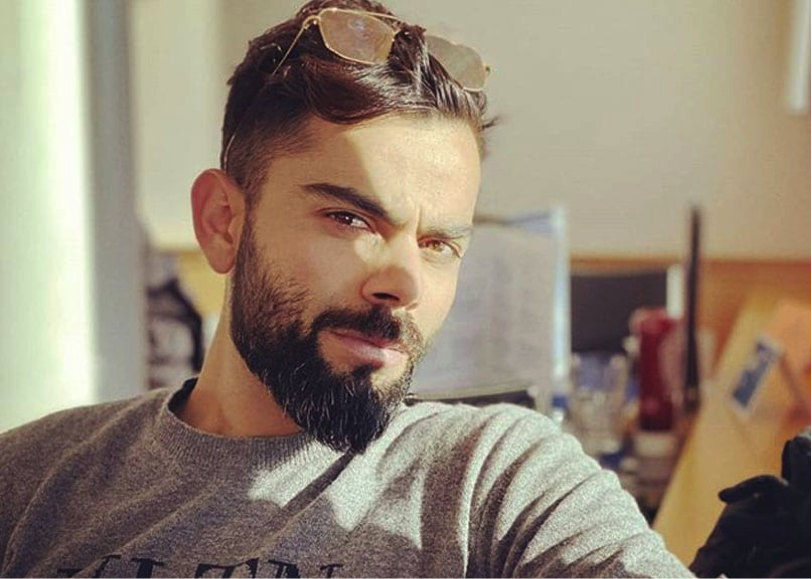 ---
10. Kane Richardson (Australia)
We will talk about some more bearded cricketers who are not having any extra-ordinary stories behind their looks, but we can't miss them. Because of their extra-ordinary killer looks.
There is Kane William Richardson, also known as Kane Richardson, who is a famous Australian international cricketer. He is playing for Australia since 2013 in both One Day Internationals and T20 Internationals. Before this, he used to play for Australia's Under-19 team in his teenage. Not only is he a skilled bowler, but a competitive batsman and an athletic fielder.
But there's more to it; Kane Richardson pulled off his beard look amazing as no one could of age do. In an interview, he said it was not an easy task to maintain it as you don't want to look shaggy and not too hairy. It requires hard work. Richardson started with a smaller beard look in the summers and then shaved it off later. He liked to have this fruitful growth of beard in winters as the beard now can extend comfortably around his neck and till the upper chest.
Even one of his beard styles touched news headlines too, when some years back in an Indian Premier League, Richardson took another wicket for the Rajasthan Royals. And the tagline 'Fear the Beard' started flashing up on the big screens. Whoa! This is so amazing. The best beard in cricket were as ferocious as his bowling!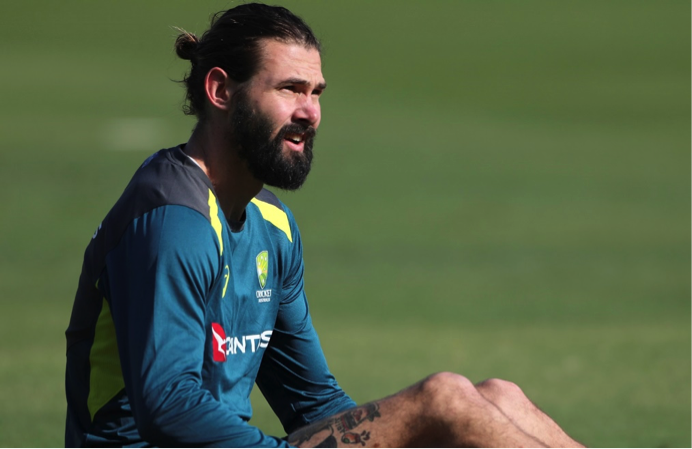 ---
11. Martin Guptill (New Zealand)
The award for having killer looks and alongside the best beard in cricket of New Zealand's history unarguably goes to dashing Martin James Guptill. He is a New Zealand international cricketer who generally plays as an opening batsman. Guptill has a fantastic record of being the first cricketer from New Zealand and the fifth to score a double century in a One Day International match.
He is massively popular for his aggressive batting style. But it's not the end of the story; he knocks out all the opponents with his 'hipster-style' sexy beard too. He usually keeps up the beard and is considered to have the best facial hair in the New Zealand team. There are many articles and snaps of his amazing hipster-beard look as it impressed the paparazzi to the core.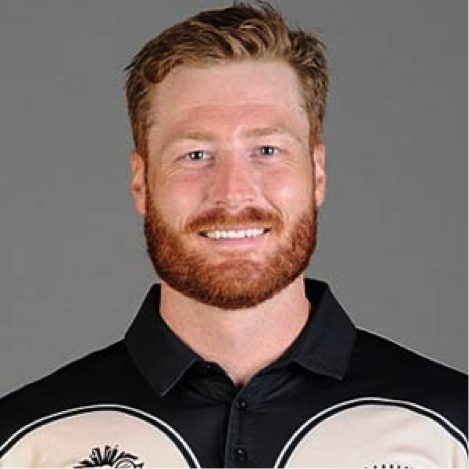 So, these were some of the shortlisted players having the best beard in cricket teams. I hope you liked it and would have chosen any of these to adopt for yourself.