Beards have been considered a symbol of masculinity, style, attitude, maturity, and whatnot. Baseball, on the other hand, has been America's favorite pastime for decades; however, beards have been an important part of the game. Baseball has given us some of the iconic beards over the years. Most of the players consider their facial hair as their personality trademark. Because when someone asks you about Brian Wilson, what comes to your mind first? I bet it's Brian Wilson Beard!
People have been following trends that arose from some of the best major league baseball beards. Baseball Players have spent hours creating their looks and beard. Baseball player beards have always been in style and are loved by the fans around the world. Some have tried various styles while some have kept one kind of beard during their career.
Despite this decade's long relationship of beard and baseball but do you know which MLB teams do not allow facial hair?
New York Yankees, Major League Baseball (MLB) club has enforced a "no beard" policy since 1972, and they must have a hair hut above their collars. Well to me that sounds more like a school than a Baseball club.
Miami Marlins had a "no beard" policy but they revised their policy in 2017 and allowed facial hair.
Baltimore also had a "no facial hair" policy but they have revised their terms.
Ok so without any delay, let's get to the list of best beards in baseball history.
---
1. Bryce Harper, Philadelphia Phillies
One of the most handsome baseball players who is always concerned about his appearance. He loves to toss back his hair while playing and always looks amazing. He has a hearty beard which is quite thick for someone of his age. He has a perfect hair flow but he always keeps his beard trimmed and neat and considered one of the tidiest and best beards in baseball history.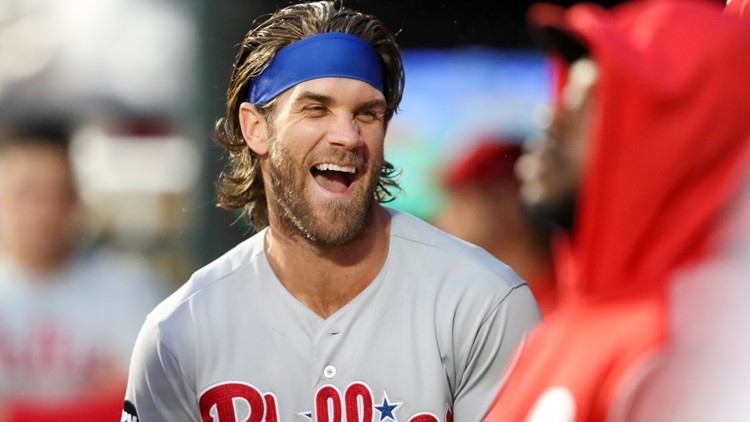 Source: WKYC
---
2. Charlie Blackmon, Colorado Rockies
Blackmon has a beard that cloaks about all of his faces. His robust and raw beard gives him a mysterious look. The tough hitter looks out of this world with his beard and enigmatic look. Some say he looks like people in ancient times who lived in the mountains, while some say he looks possessed. Well, if you ask me, he looks amazingly cool.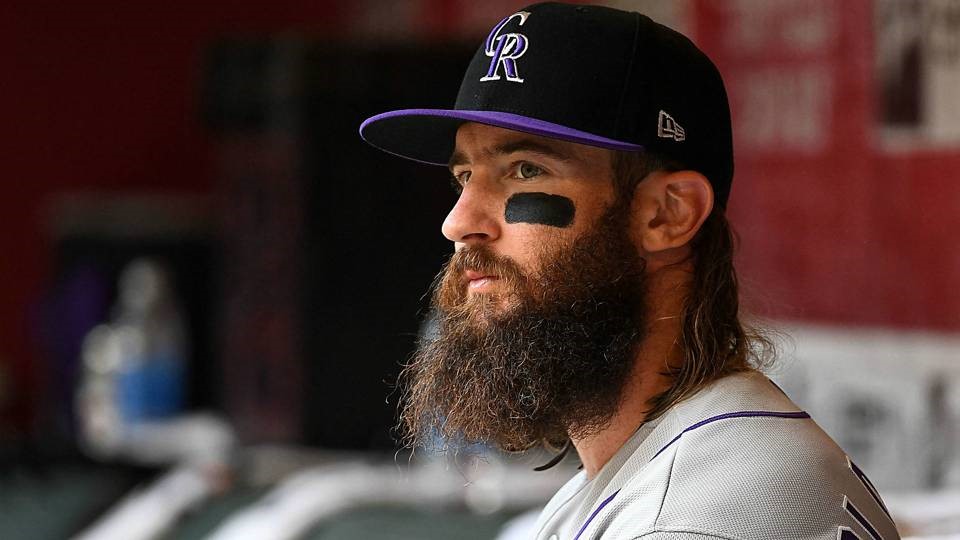 ---
3. Jayson Werth, Washington Nationals
The 6'5" right fielder was one of the hairiest baseball players who is retired now. His thick hair and beard gave him a beasty look, but a beast that woman would like to take them away. Werth has experimented with different beard styles over the years, but my favorite one was the combination of his thick long hair with a thick long beard.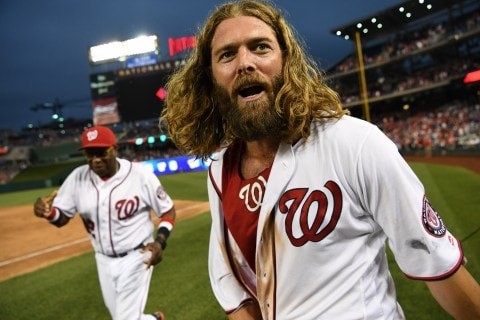 Source: Washington Post
---
4. Dallas Keuchel, Chicago White Sox
Well like New York Yankees, Chicago White Cox doesn't have a "No Beard" rule, but they do have the policy to keep your beard neat and trimmed. He is the best pitcher in the league and has the longest beard as well. His arm tattoo and his rough beard are his trademarks.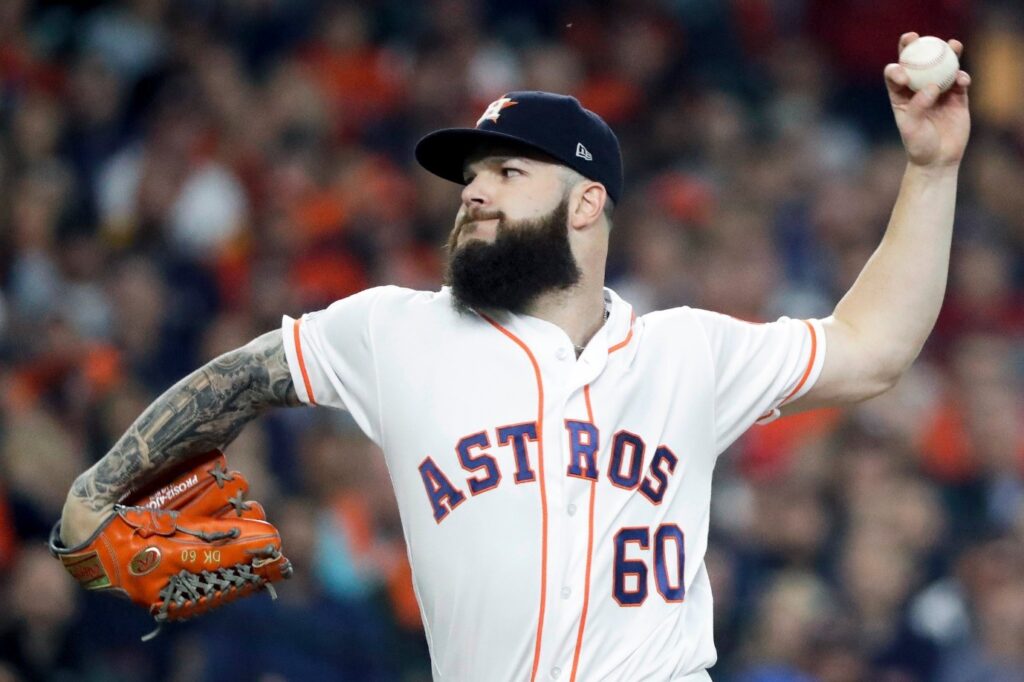 Source: NY Times
---
5. Evan Gattis, Houston Astros
Evan Gattis the catcher was named "The White Bear" when he didn't have even close to the full-grown beard that he has now. It is believed that Dallas Keuchel was the one who encouraged him to grow a beard. His beard compensates for the lack of hair on this head.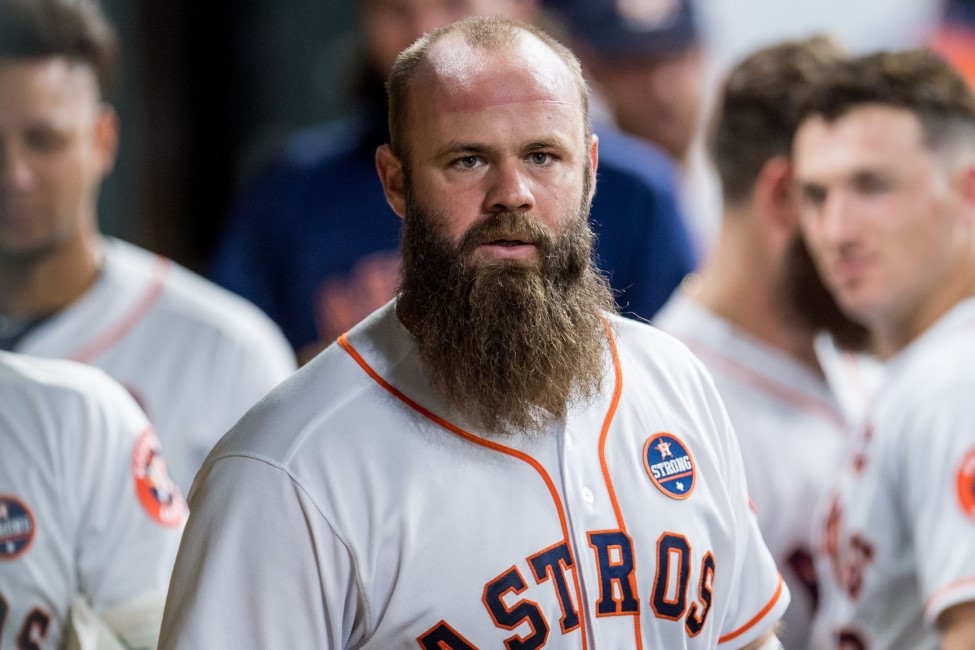 Source: UPI
---
6. Brian Wilson, Los Angeles Dodgers
Brian Wilson is one of the best major league baseball beards. Wilson is in love with his beard. He was even offered an amount of $1 million to shave his beard by a razor company to which he replied, "My beard will come with me in my grave." Brian Wilson beard no doubt deserve the first prize in the list. The long beard and a goatee make him unique.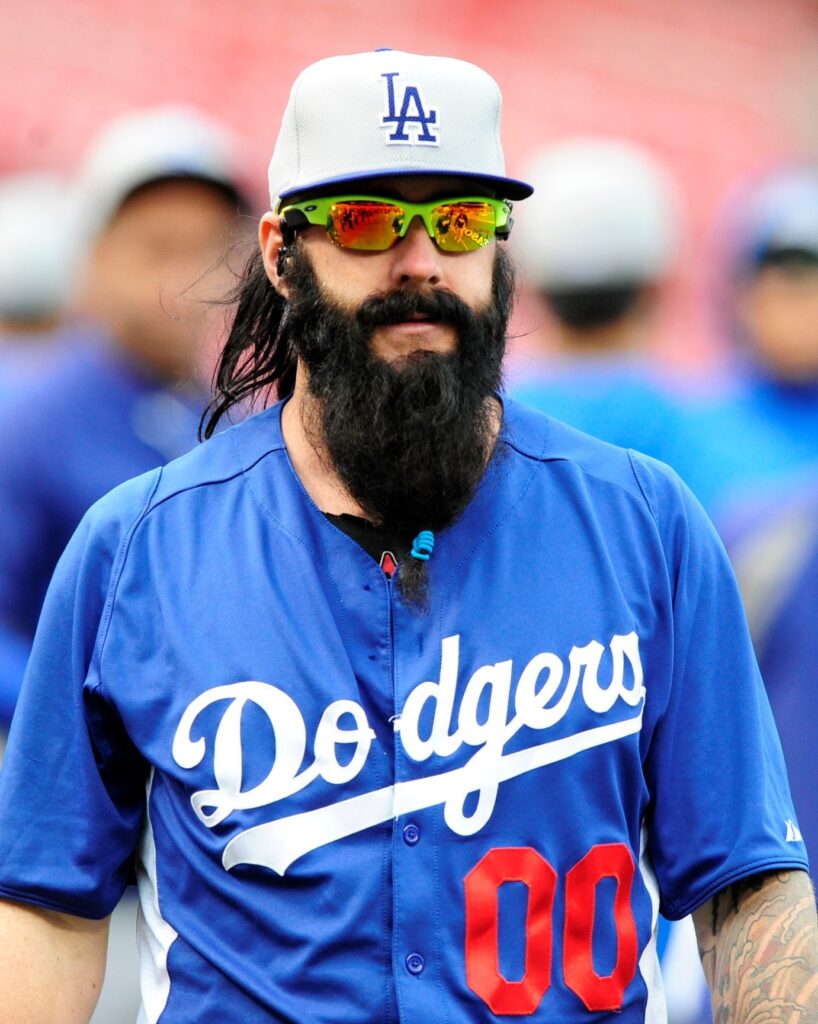 Source: MLB Trade Rumors
---
7. Mike Napoli, Chicago Cubs 
The 6'1", Michael Anthony Napoli previously played for Boston Red Sox and Cleveland Indians is the Indians' first baseman. He has not tried different beard styles but has experimented on his beard length. different beard size but one style for years. The 34 years old Hollywoodian—Michael Anthony. had great success and won the trophy of the World Series in 2008 when he was playing for the Boston Red Sox.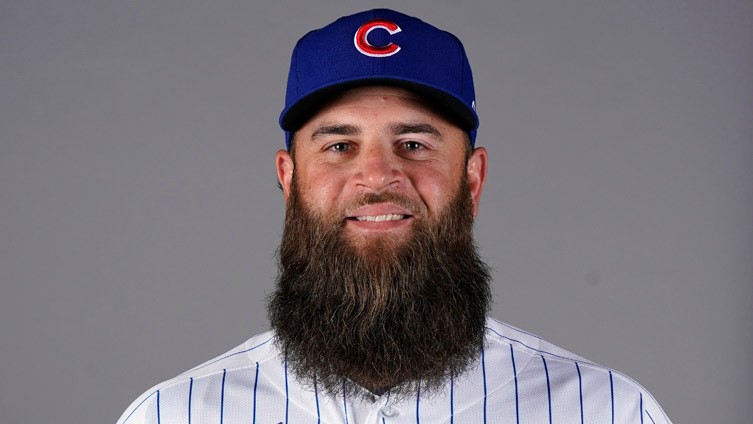 Source: NBC Chicago
---
8. Derek Norris, Tampa Bay Rays 
One of the best beard styles. He has a neat plus rough combination of beard, as interesting as he is. He is a Catcher and loves his beard but he once shaved his beard for Padres presser in 2015.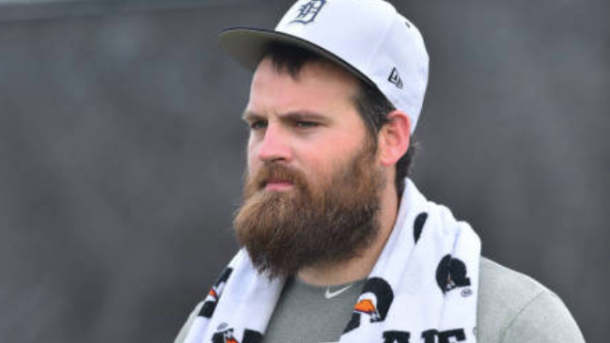 Source: NBC Sports
---
9. Sergio Romo, Minnesota Twins
Sergio Romo who previously played for San Francisco Giants is a relief pitcher and has one of the best baseball player beards. He has won the World Series Championship several times in 2010, 2012, and 2014. It is believed that his beard is the most valuable asset for him.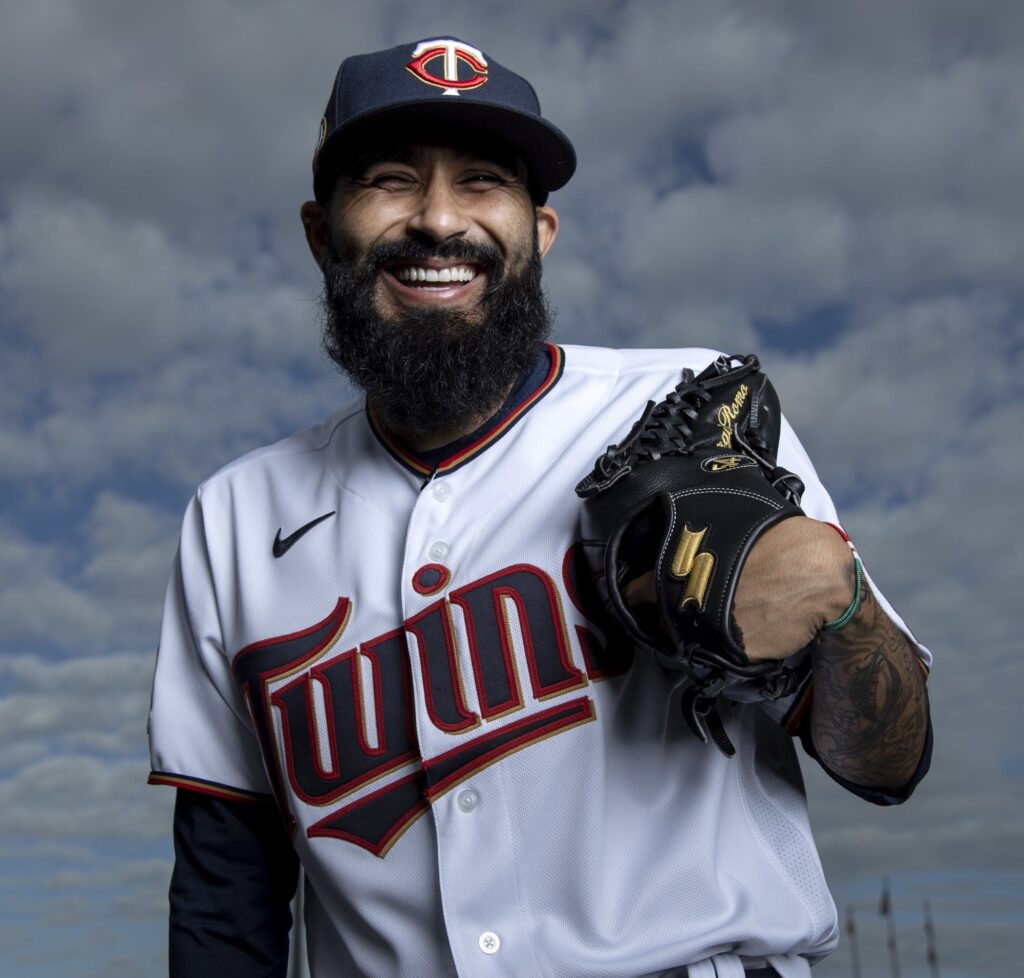 Source: Star Tribune
---
10. Jake Arrieta, Philadelphia Phillies
Though Arrieta's wife loves him more without a beard, the player has one of the best major league baseball beards. He has shaved his beard quite a times, but most of his fans love him with the beard and the neat beard makes him look so cool. I bet he would look like a billionaire industrialist with a suit and a tie.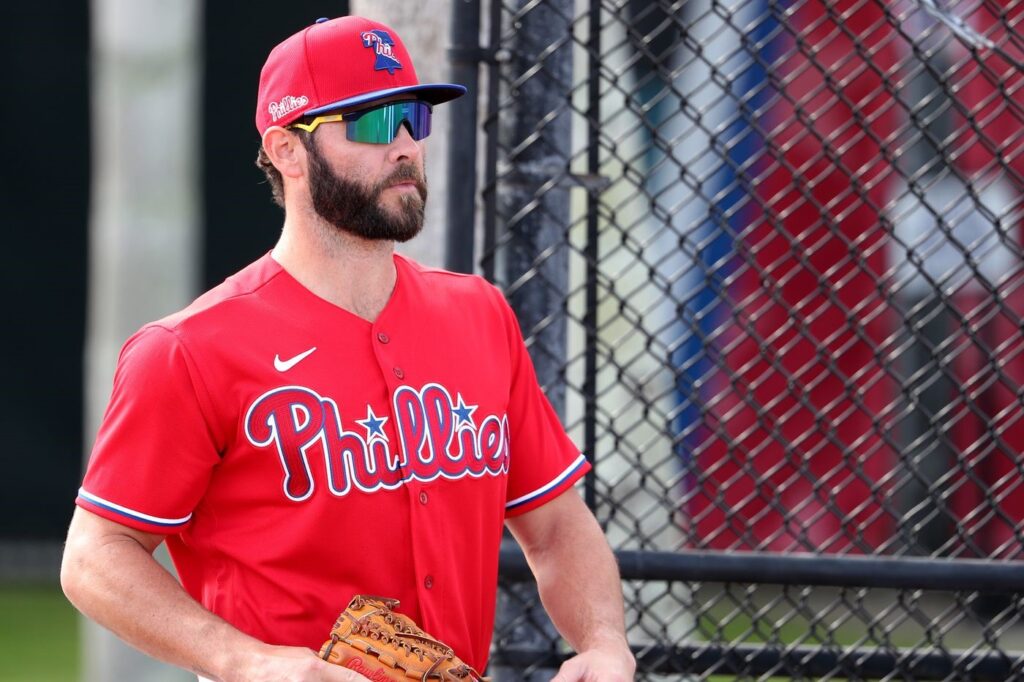 Source: The Philadelphia Inquirer
---
11. Pedro Alvarez, Miami Marlins
Alvarez's hair matched with his team Pittsburgh Pirates because they encourage facial hair. He has clear beard lines which we believe takes much time every day to get it neatly shaped. His not-so-straight beard hair makes him look so different and attractive.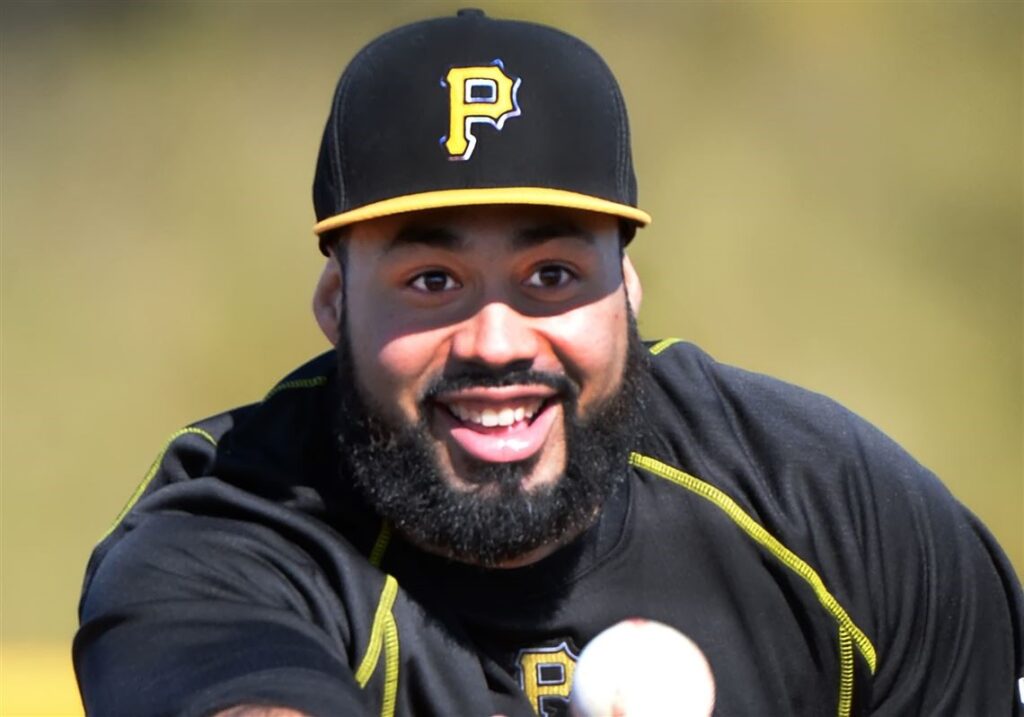 Source: Pittsburgh Post-Gazette
---
12. Dustin Pedroia, Norfolk Tides
It is believed that the people in the Northeast don't have an impressive relationship with their hair. Pedroia when started losing his hair, compensated it with his beautifully grown beard. He looks so manly and mature in his beard.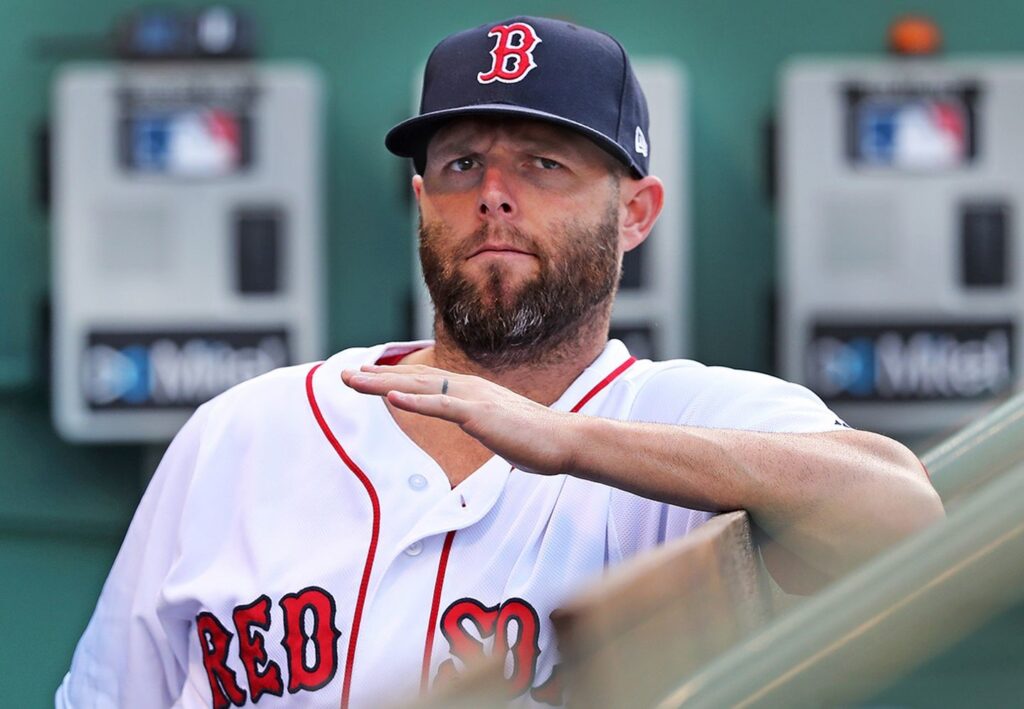 Source: The Boston Globe
---
13. Kevin Quackenbush, San Diego Padres
Quackenbush's curly hair beard and blonde mustache make him not less than a hairy bear. He has a very well-groomed beard that matches his personality and height. The 6'4" pitcher is a very good player and has a bright future.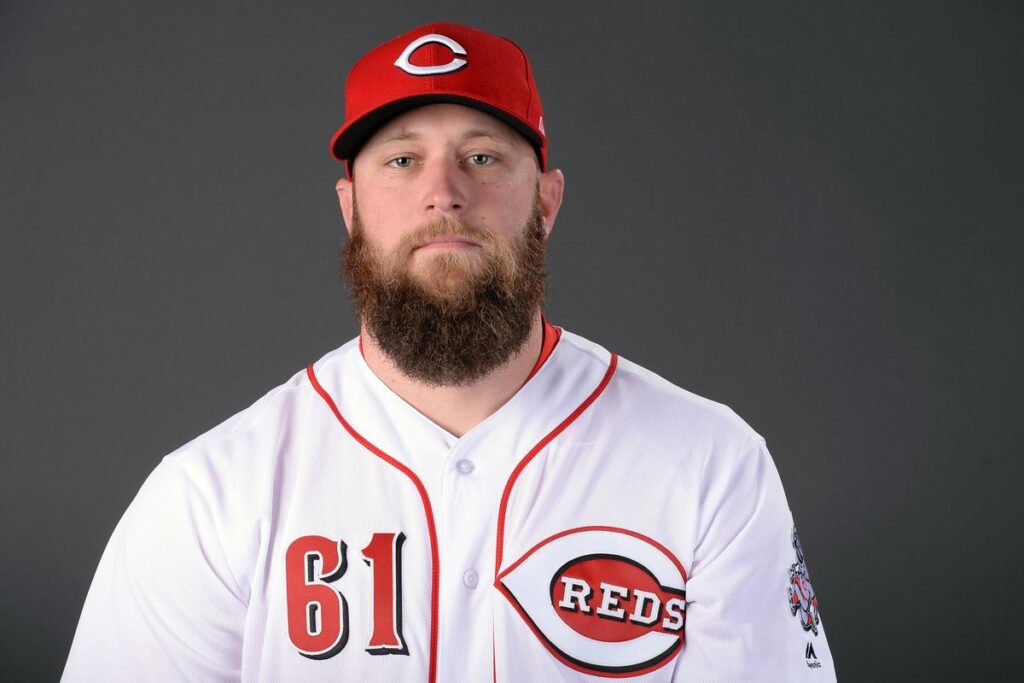 Source: True Blue LA
---
14. Andrew Cashner, Miami Marlins  
Andrew Cashner is the Brown bear of baseball. His blonde long hair and beard is his trademark which he had to lose when he joined the Miami Marlins when they had a no-beard policy. He then joined the Baltimore club, which also had the same policy but he signed his contract with a clause that allowed him to have a beard.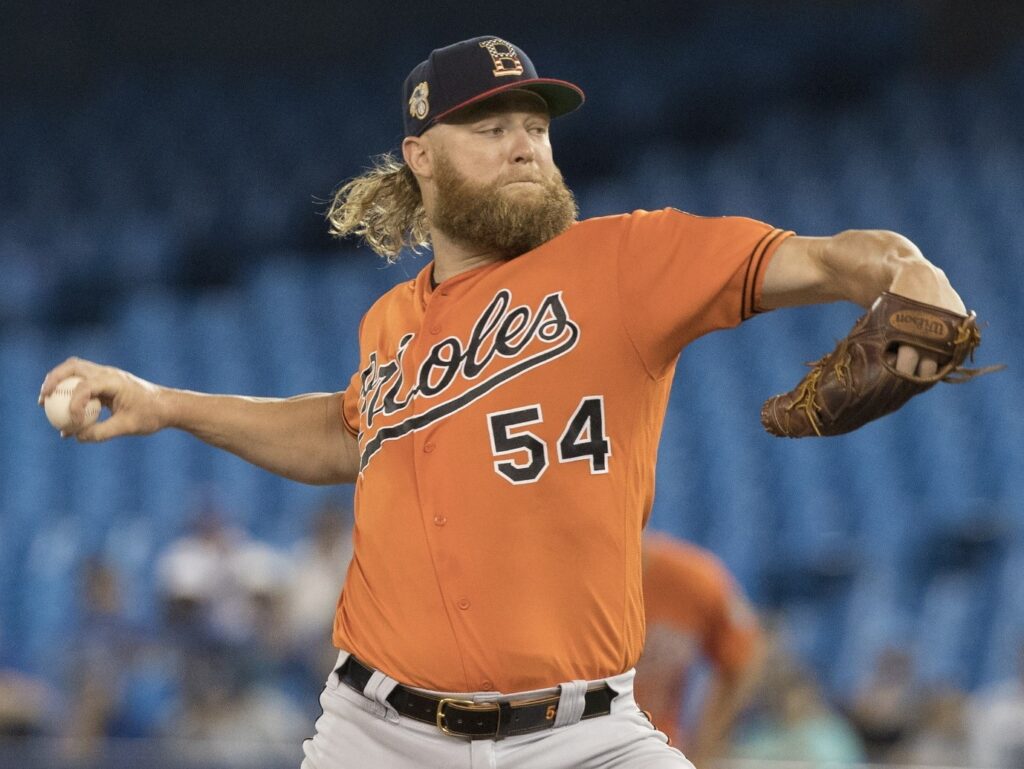 Source: Baltimore Sun
---
15. Bill Lee
Lee had a peak in his career from 1969-1978. He always had a unique look especially due to his beard styles. He was known as a strange pitcher and "The Spaceman". He still pitches for the celebrity games and has a wonderful silver beard. Amazingly he has co-written many books as The Wrong Stuff; Have Glove, The Little Red (Sox) Book: A Revisionist Red Sox History, Will Travel, Baseball Eccentrics: The Most Entertaining, Outrageous, and Unforgettable Characters in the Game.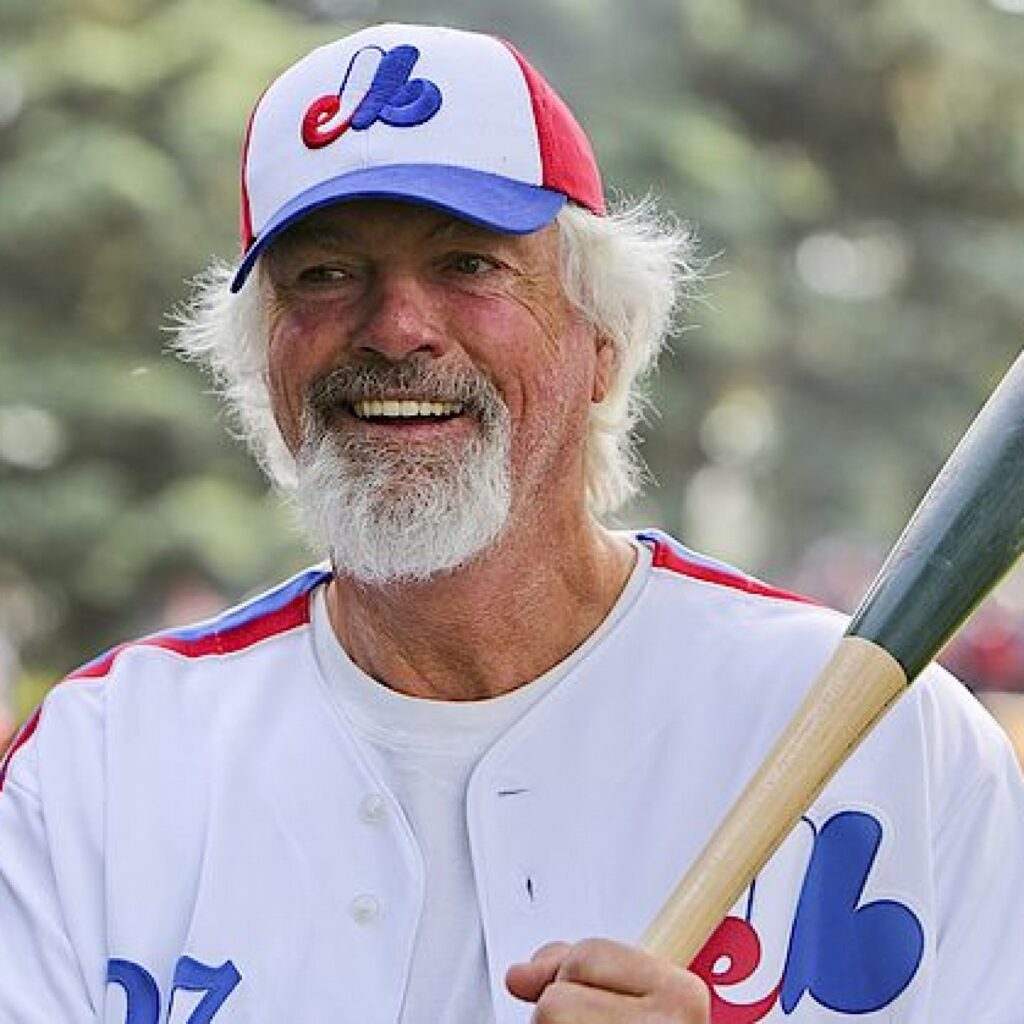 Source: Newsweek
---
16. Reed Johnson, Washington Nationals
Though one of the shortest major league baseball beards, Reed Johnson just like Bagwell, has kept a bushy beard a few times during his baseball career. Though this one looks like a brief one, he also maintained a longer and thicker beard too. Reed Johnson knows how to carry different beard styles. It is one of the best beards in baseball history.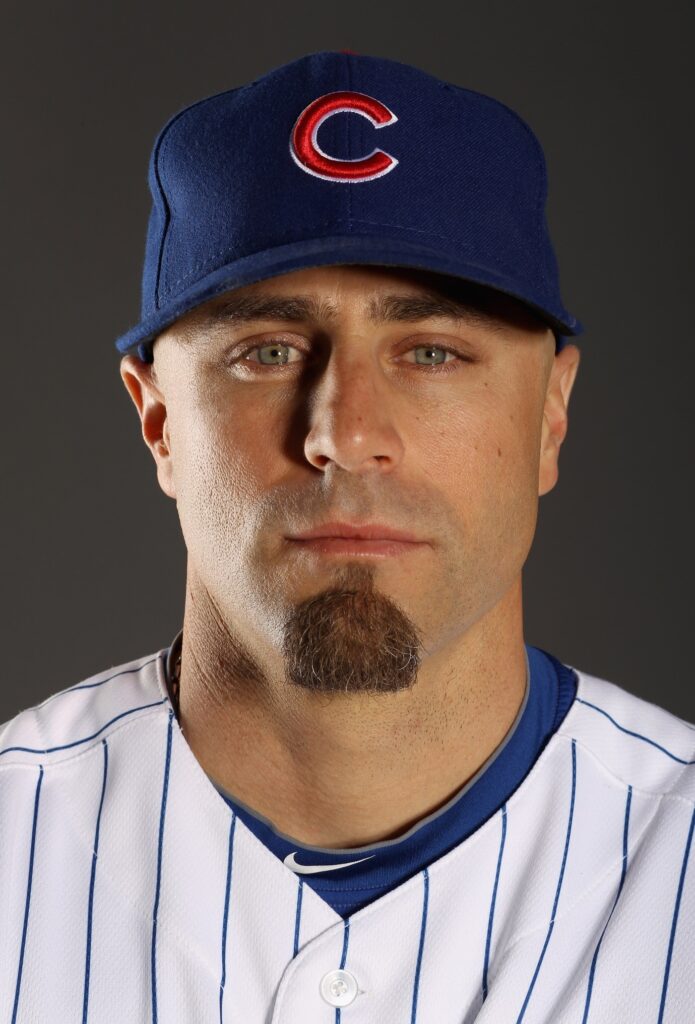 Source: Bleacher Report
---
17. Jeff Bagwell, Houston Astros
Well, Bagwell has one of the coolest Goatee you have ever seen. In 2000, Bagwell's goatee reached the height of fame, and since then he has kept this baby with love and care. He is now a baseball coach and is perfect in his new occupation too.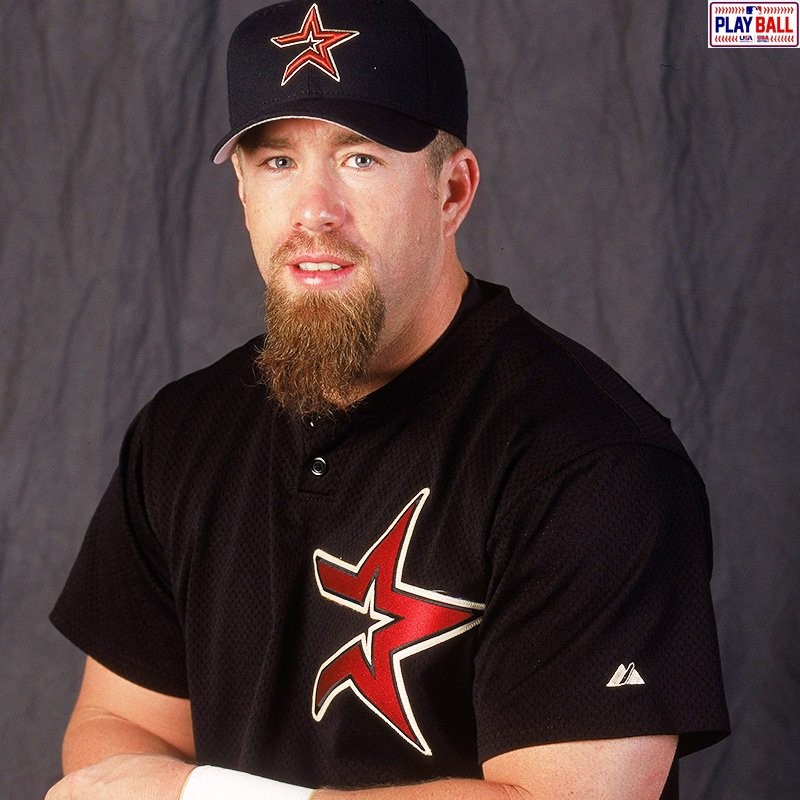 Source: Twitter
---
18. Kevin Youkilis, Boston Red Sox, Chicago White Sox, Tohoku Rakuten Golden Eagles
Kevin Youkilis is one of the best hitters in a baseball game and had experimented with many looks throughout his career. He has had a mustache, sideburns, beard, a beard with a shaved head combo, and so on. The Boston Red Sox players are believed to have the best beard styles of the century. After trying so many looks, he has now settled for one look for quite a long time.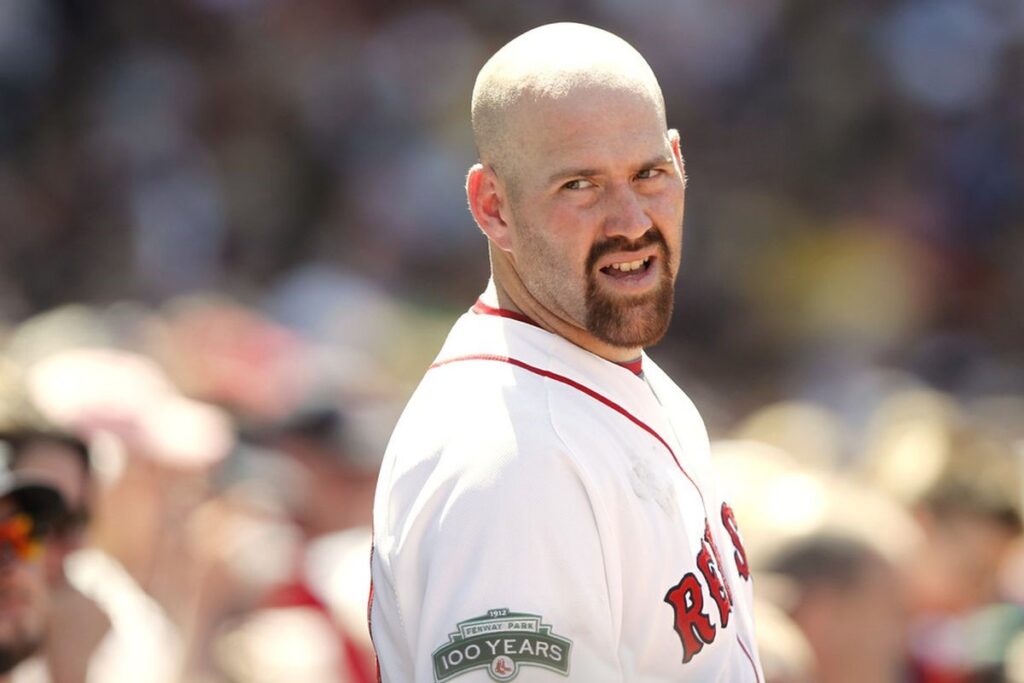 Source: South Side Sox
---
19. Bruce Sutter, Braves
He is mostly known for his time with the Cardinals. He was also selected for the Baseball Hall of Fame in 2006. He has a trademark beard and long hair which makes him unique. Despite so much hair, he always looked neat and well managed.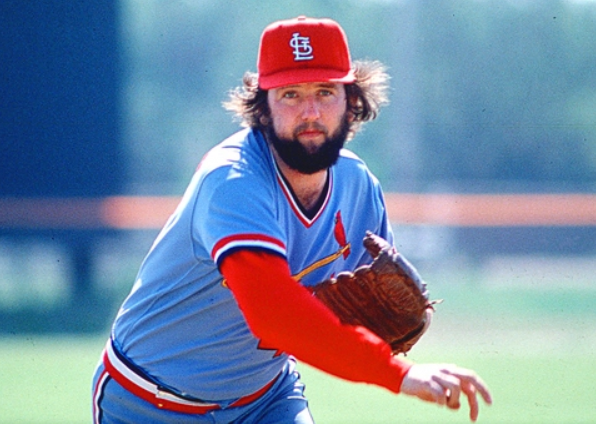 Source: Coopers town
---
20. Al Hrabosky, Atlanta Braves
Retired in 1982, Al Hrabosky is famous as the "The Mad Hungarian," and his looks shows why. Unfortunately for joining the 'Vern Rapp' club that had a "no beard" policy, he had to trim his beard and shave his amazing mustache in 1977. He made to our list of best major league baseball beards because of his killer looks.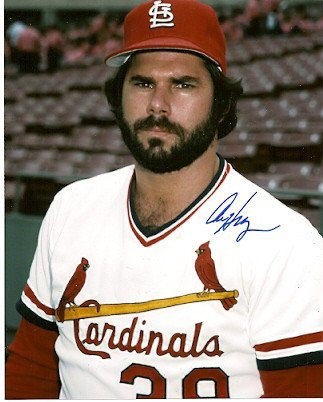 Source: Collectors
---
21. Dustin Hermanson
Well, he has one of its king beards. I bet no one ever had this type of beard in baseball history. The former right-handed relief has patterns or you can say design in his unique goatee. To be honest, to me it looks like a butterfly but he knows how to carry one of the "out of this world" major league baseball beards.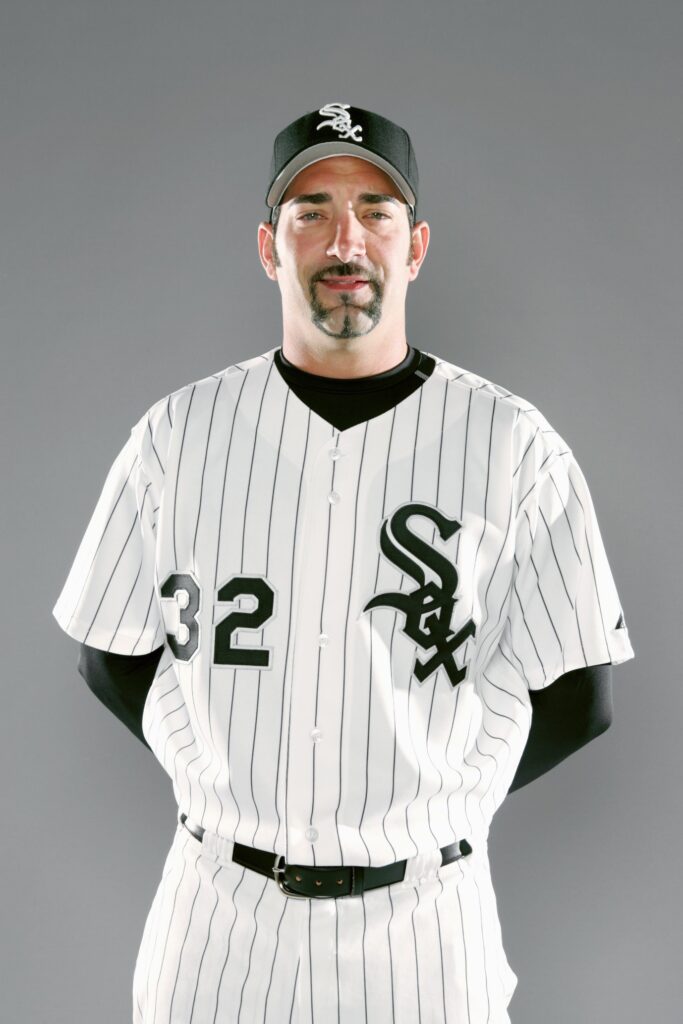 Source: Bleacher Report
---
22. Johnny Damon, Cleveland Indians
He has played for almost every major baseball club. His beard, mustache, and his long hair made him an icon. He maintained a very tidy look despite so much hair. He was considered as the lucky charm for the Red Sox due to his fun-loving nature. He became a fashion icon, but the beard and its charm ended when he signed with the New York Yankees, and shaved his beard and mustache due to their "beard ban". He had the most famous major league baseball beards.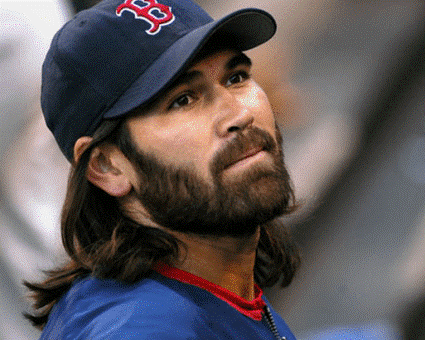 Source: Coopers Town Cred
---
23. Clay Zavada, Arizona Diamondbacks
Zavada is a former professional baseball pitcher. Zavada has always seen experimenting with his facial hair. The goatee with a mustache is a perfect duo for his face. He has seen with curl mustaches, beard, a combination of beard and mustache among other styles.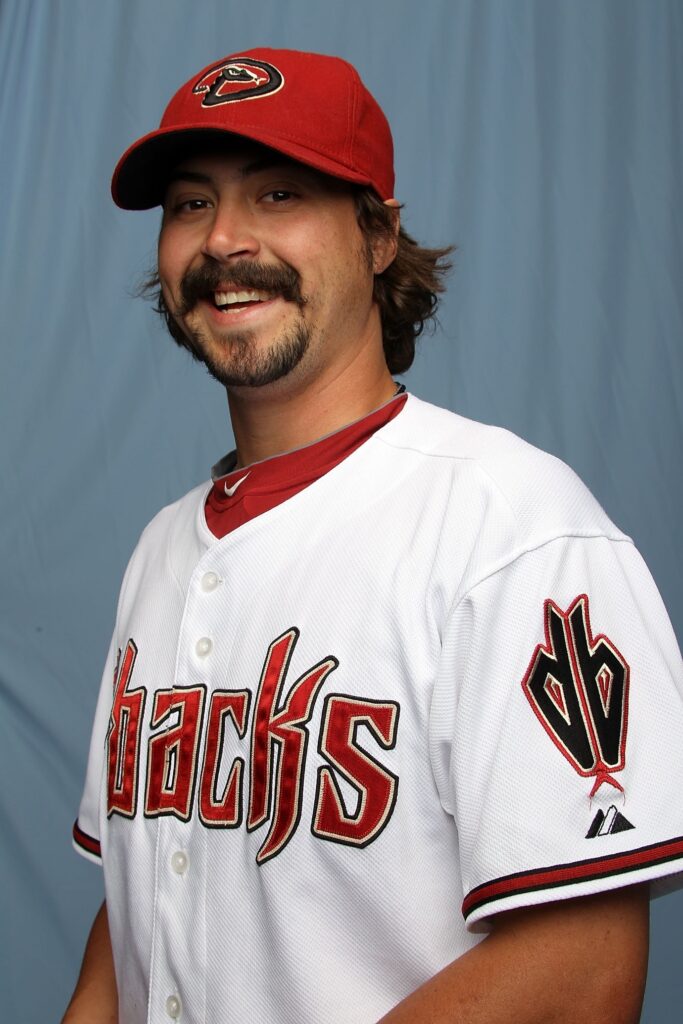 Source: Bleacher Report
---
24. Bert Blyleven, Minnesota Twins
Blyleven joined the Minnesota Twins in 1970, he also got entrance to the Hall of fame. He became their batting coach. There were days when he had a full thick beard, he still has a goatee beard, that suits his TV analyst look. Though, his current beard is way thinner than his past one.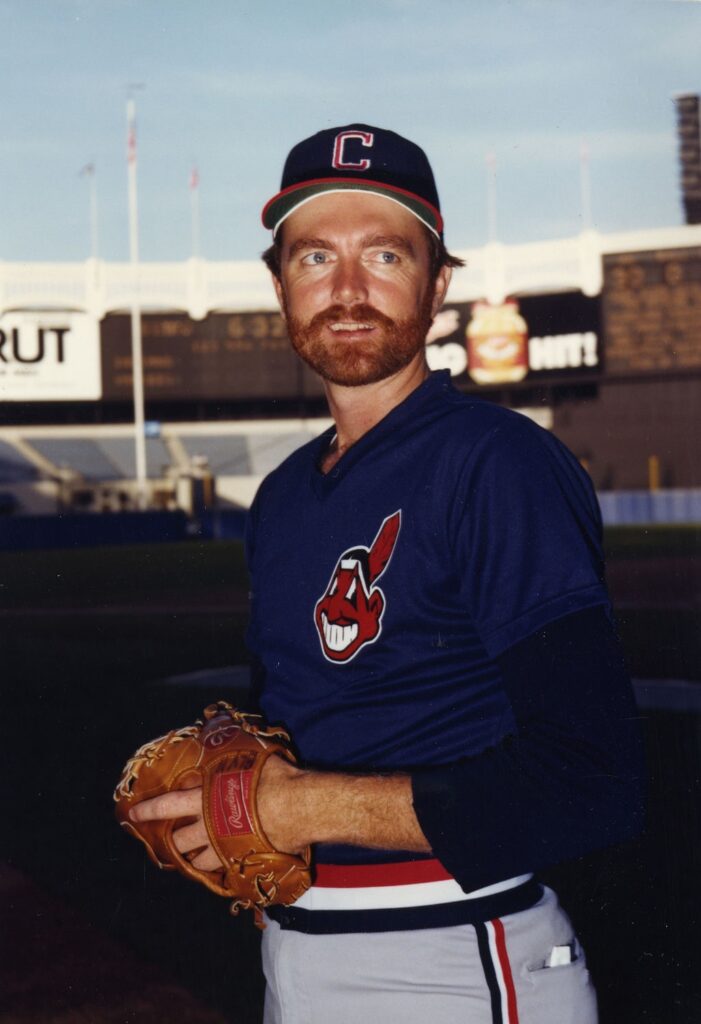 Source: Baseball Hall of Fame
---
25. Jason Giambi, Cleveland Indians
Jason Giambi has always had one of the best major league baseball beards. He had long hair and a goatee when he played for Oakland, he was clean shave when he was with New York Yankees. He then maintained the only mustache for a long time.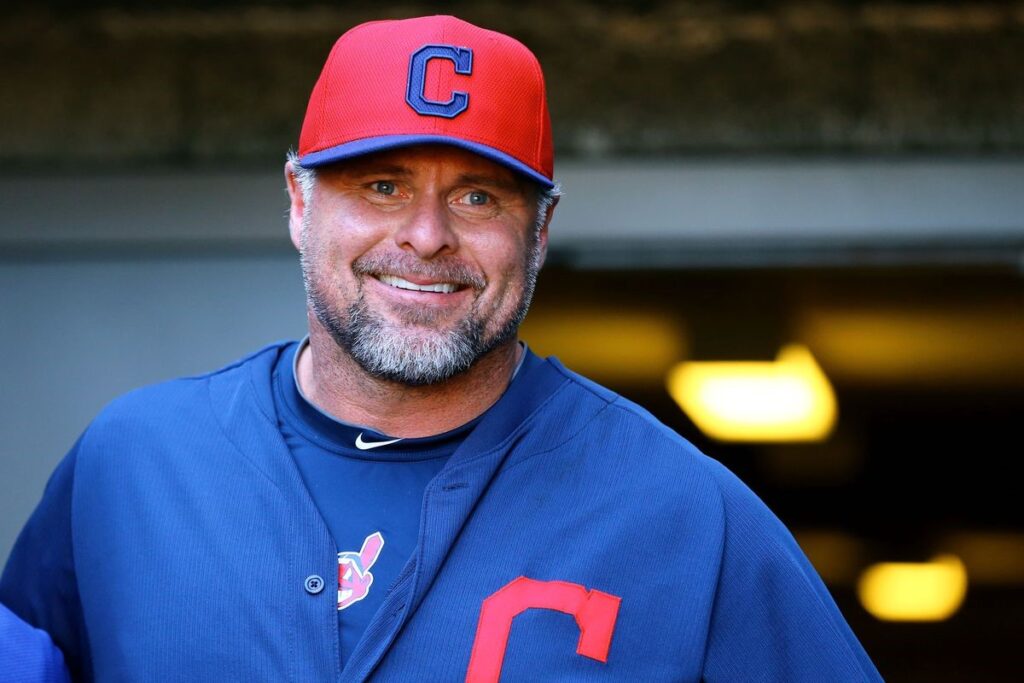 Source: SB Nation
---
26. Eric Gagne
Sometimes your hair becomes your identity, Gagne style became his identity. His full Goatee, with his raw and wild hair peeking out of his hair, and his spectacles became his persona. His unique look was attractive as well as dangerous.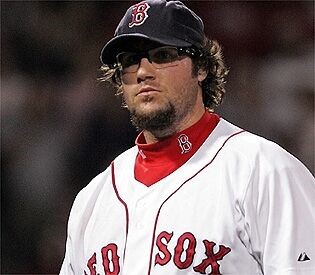 Source: Baseball Wiki Fandom
---
27. Ozzie Smith
Ozzie Smith changed his look and just like a Wizard, changed his baseball fortune. His goatee with afro amplifies his personality and matches his game. It is believed that his style was the base of his baseball career.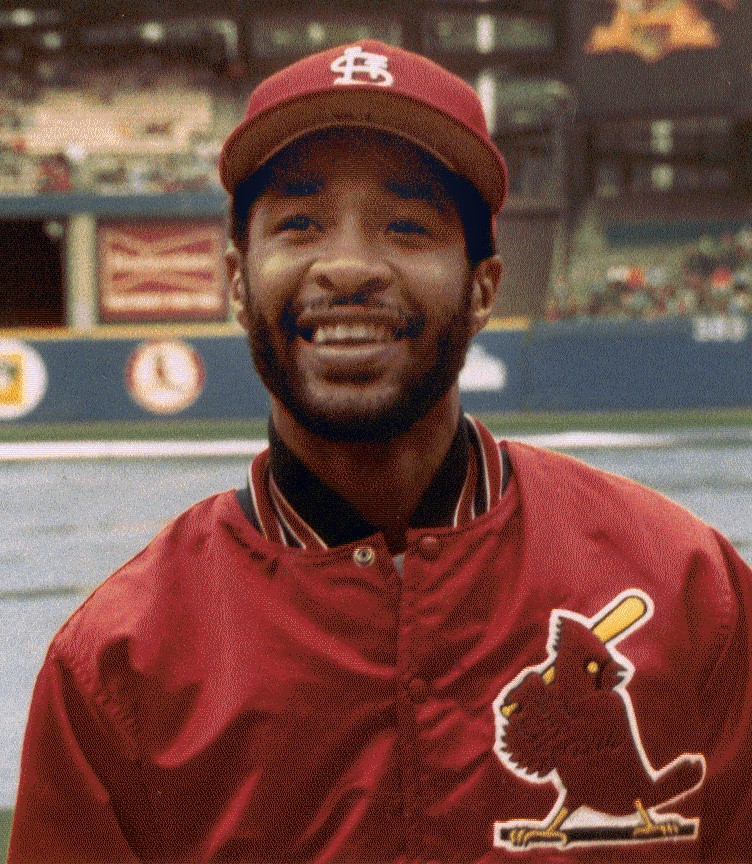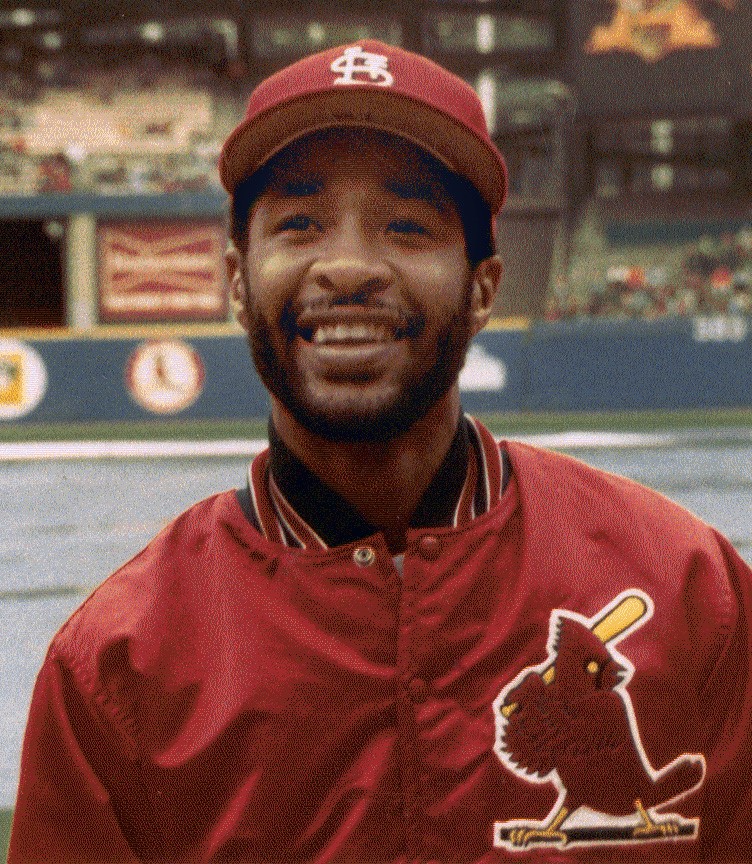 Source: Wikipedia
---
28. Mike Fetters
Fetters might not have the best major league baseball beard, but his look and Fetters himself has played a big part in baseball history. Birth name, Michael Lee Fetters had a wonderful career of 16 years where he played for eight teams. He was a professional pitcher and now bullpen coach for the Arizona Diamondbacks.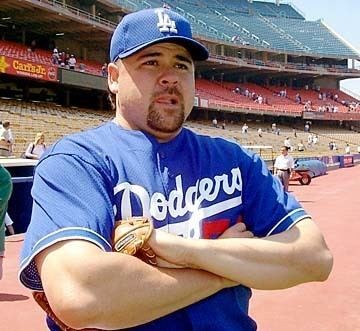 Source: Alchetron
So this was my beard collection for major league baseball beards. But if I have to choose one Brian Wilson Beard is my personal favorite!